Jun 5, 19
|
We take a look at a few of the biggest publishers coming to E3 this year. This is what we know, what we think we know, and predictions bordering on the absurd. Welcome to E3 2019.
Well, folks, it's that time of year again. E3 is less than a week away and rumors and predictions have been spreading around the internet like a bad rash (you know what I'm talking about * wink * ). Good news is, we have a cream for that. Our OWN E3 predictions that will not only blow your mind but are ENTIRELY ACCURATE… sort of. Time to break out the decorations and begin the celebration. The eve of our favorite annual holiday is upon us yet again. Whether you are a fan of a particular platform or just love games in general, the Electronics Entertainment Expo has plenty of gifts for gamers of all types. Throughout the week we will be taking a look at each of the three major console manufacturers plus all four individual publishers holding press conferences at the show. Join us as we prepare for the latest peek into the future of our industry at E3 2019.
Like last year, we're going to finish our pre-E3 festivities by taking a look at the independent publisher's holding a conference at E3. This would include Bethesda, EA Games(even though they're not having a traditional presser), Ubisoft, Square Enix and a special guest appearance by Sony. We'd talk about Devolver Digital as well but we still have no idea what in the fuck is going on over there. That said, we do recommend watching their E3 press conference since it is sure to be the most entertaining thing you'll see all week.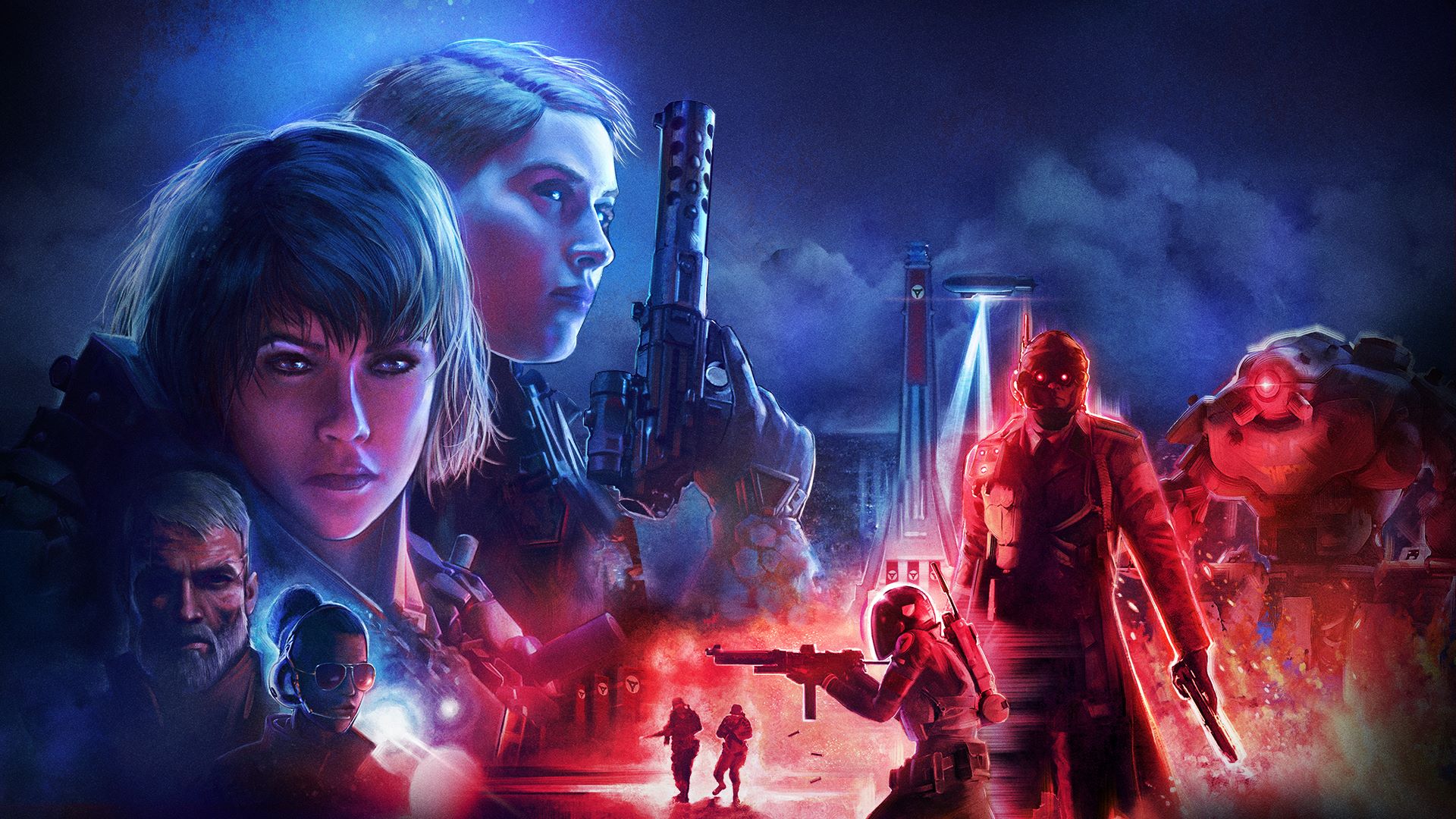 If you're eager to ruin E3 2019 then I suggest you join us as we take a look a few of the things we already know, a few things we believe will be shown and toss in a few predictions, including at least one 'crazy' prediction from each of us.
What we know:
Bethesda:
Bethesda is guaranteed to show off new footage of Doom Eternal and Wolfenstein Youngblood. New DLC for Rage 2 and an expansion pack for The Elder Scrolls Online are safe bets as well. If you're hoping to see new footage of The Elder Scrolls VI or Star Field you'll be out of luck, Bethesda has already issued a statement saying both titles will be absent from this year's briefing.
EA Games:
EA is not having a conference, but that does not mean they won't have anything to show. Live streams of this year's new sports titles are sure to be shown, as well as a small title from that Star Wars franchise, Jedi Fallen Order. New content for Apex Legends (Season 2) and Sims 4 will also get some attention during EA's live stream event.
Square Enix:
Square Enix announced that the new Avengers game would be shown off at their press conference this year. Rumor has it that the game will be a 4 player cooperative action title and feature character customization. Square is sure to make use of their time to showcase Kingdom Hearts 3 DLC and even more footage of the Final Fantasy 7 Remake.
And finally, we've got a new title Square-Enix announced a few days ago called Outriders. No additional details were shared.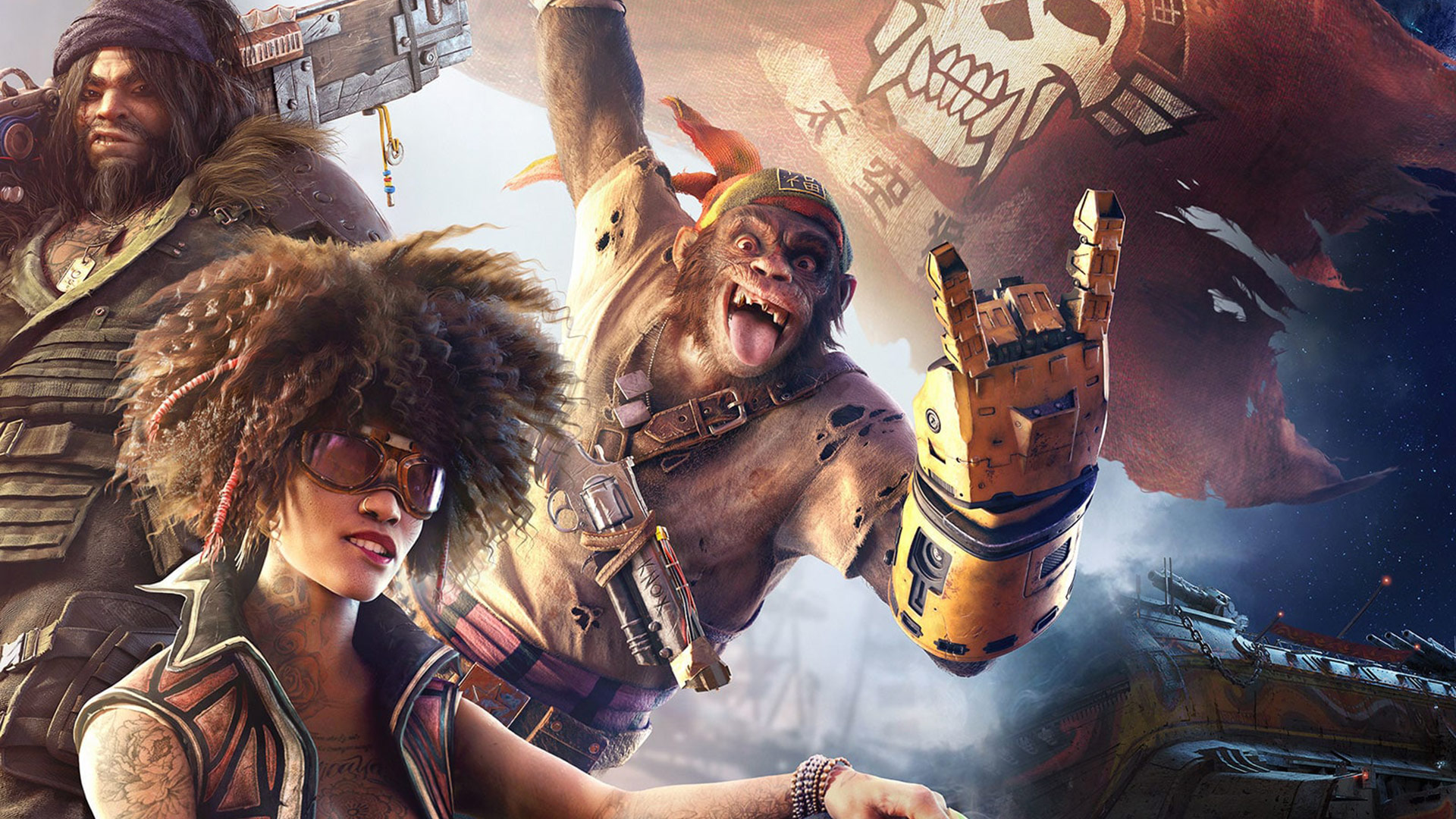 Ubisoft:
We've been hearing that this conference will be filled to the brim with Tom Clancy games so expect to see new footage of Tom Clancy's Beyond Good & Evil 2,  Tom Clancy's Just Dance 2020 and of course, Tom Clancy's Ghost Recon Breakpoint. You should also expect a very cringe-worthy dance routine during the Just Dance reveal, it wouldn't be Ubisoft without it. There will be no Assassin's Creed, no Skull & Bones and thankfully, no Mr. Caffiene.
What we 'think' we know:
Bethesda:
After all of the… err… fallout from last years Fallout 76 release, Bethesda will be looking to show off a major update to the title. It's about time that this one finally emerges from the unofficial beta test that so many of us paid full price to access.
EA Games:
The magic 8-ball says… 'go fuck yourself'. Well then, I guess that means we're fresh out of ideas here. A little rude but… we can still be friends.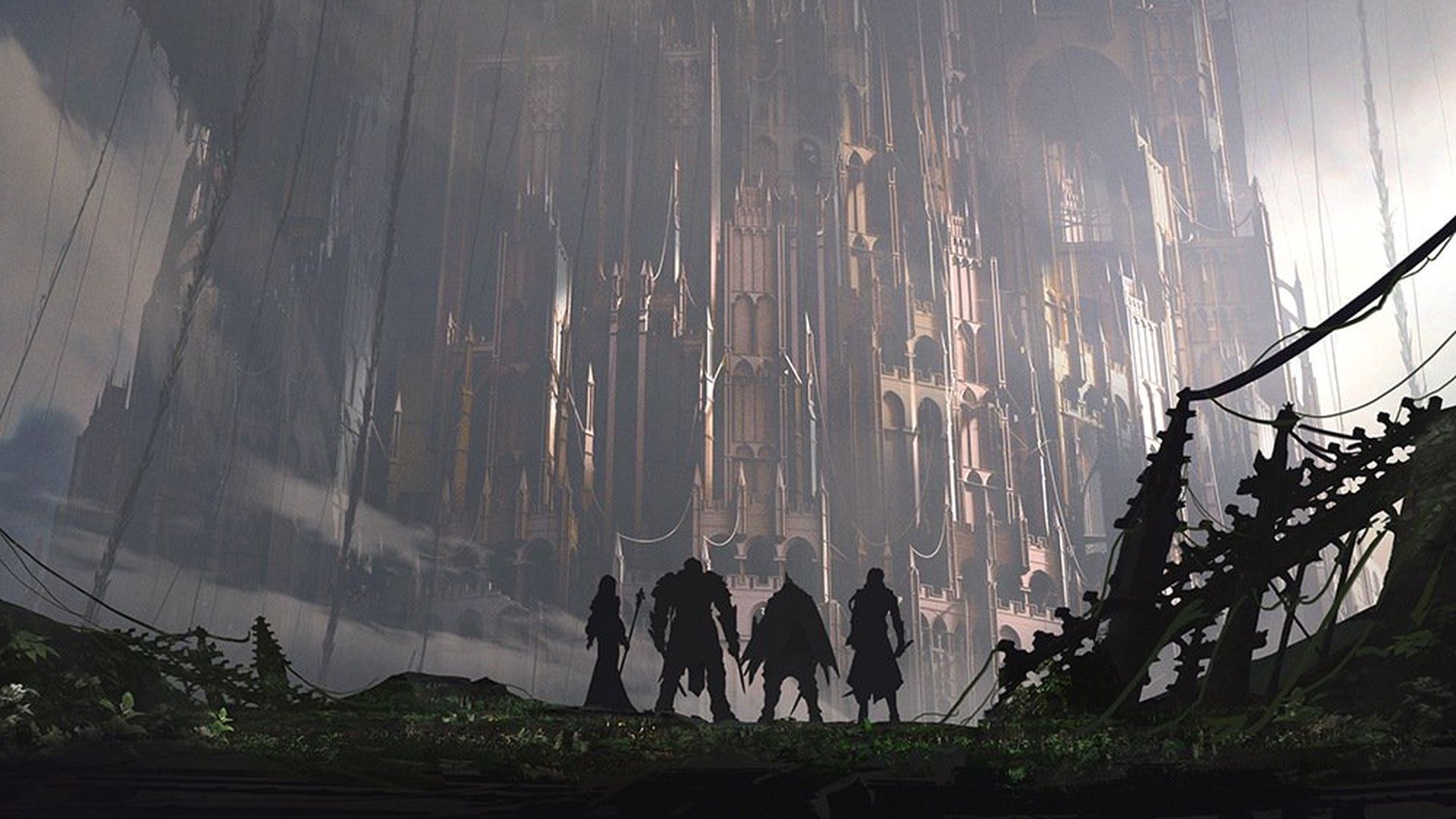 Square Enix:
Surely Square will show off more footage of Babylon's Fall. The game looks to be their attempt at making a cooperative Souls-like and if we aren't making this shit up then fans are in for a real treat!
Ubisoft:
Like an off-brand adult diaper, no E3 would be complete without its share of leaks. This year one of our most hyped games to get an early reveal is the new Watch Dogs game which appears to be set in a post-Brexit London and is called Watch Dogs Legions.
The next leak comes courtesy of the Ubisoft Store. That's right, the folks over at Ubi have been dreaming in money green and couldn't contain themselves when they inadvertently added a place holder for the Ubisoft Game Pass Premium. Although details are sparse, it's pretty obvious this will be Ubi's version of EA/Origin Access.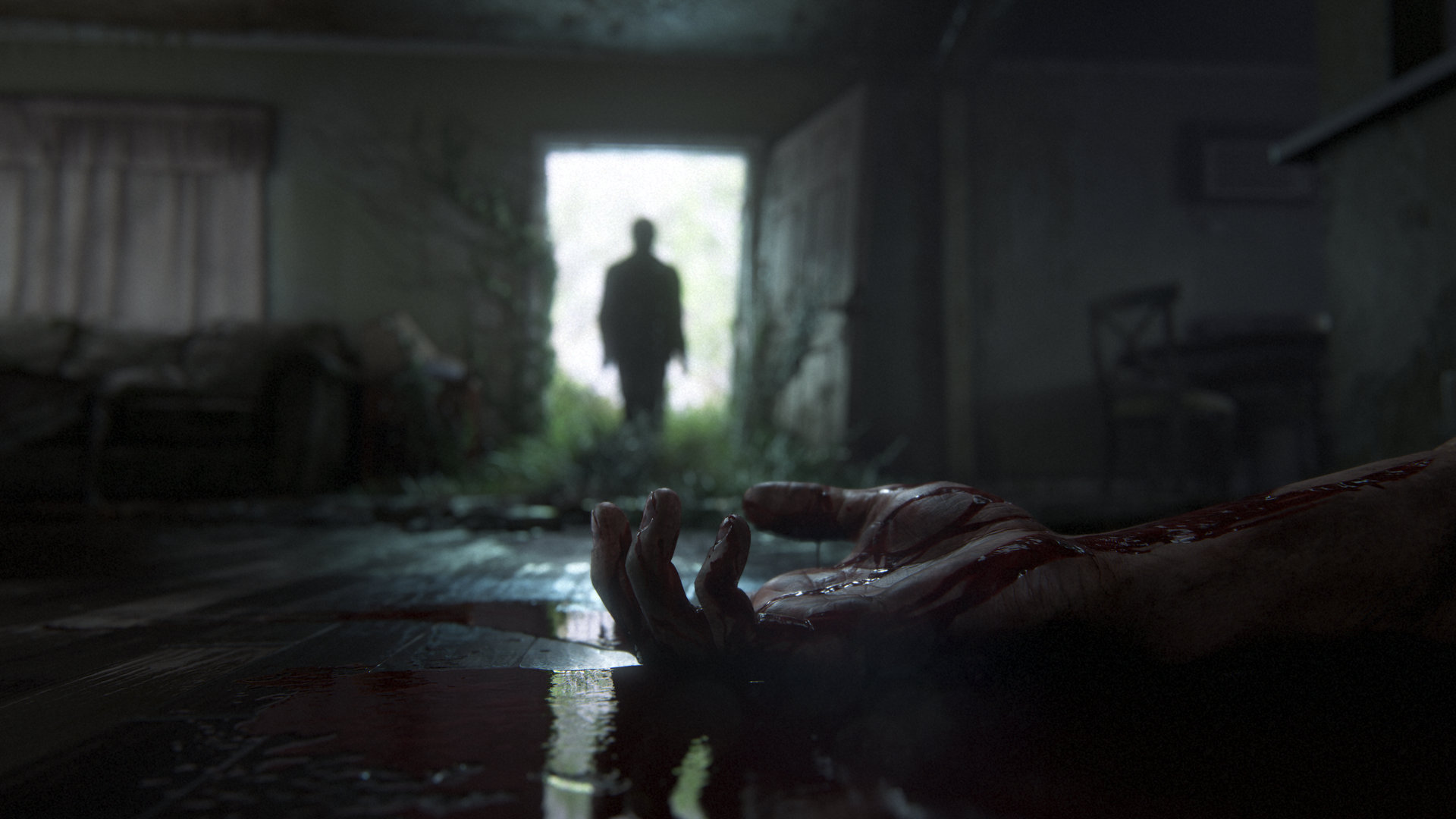 Predictions:
Sony may not be holding a press conference at E3 but that doesn't mean they'll stay quiet. We've already seen a few PlayStation regulars dropping big trailers before E3 and there's an outside chance they host a brief State of Play. Sony would be fools to let Microsoft and Nintendo control the narrative during one of the biggest weeks for gaming news.
Bethesda:
It's about time to see what Arkane has been working. Sounds like their next game will not be from the Dishonored franchise so it may be a little early to show anything. It's possible Tango might have another Evil Within ready for release next summer but we wouldn't hold our breath.
EA Games:
Like with Sony, there is no reason why EA can't show up to E3 with a big surprise for 2019. Unlike Sony, EA Games can lean on their long-time partner and reveal a new title at the Xbox press conference.
Square Enix:
Square must have something big if they're going to hold their own conference right? We think it's the right time to announce a sequel to Nier Automata and show the first teaser for Final Fantasy XIV.
With Square-Enix more focused on putting their games on as many platforms as possible it's practically a no brainer to port Octopath Traveler to the PlayStation 4 and Xbox One.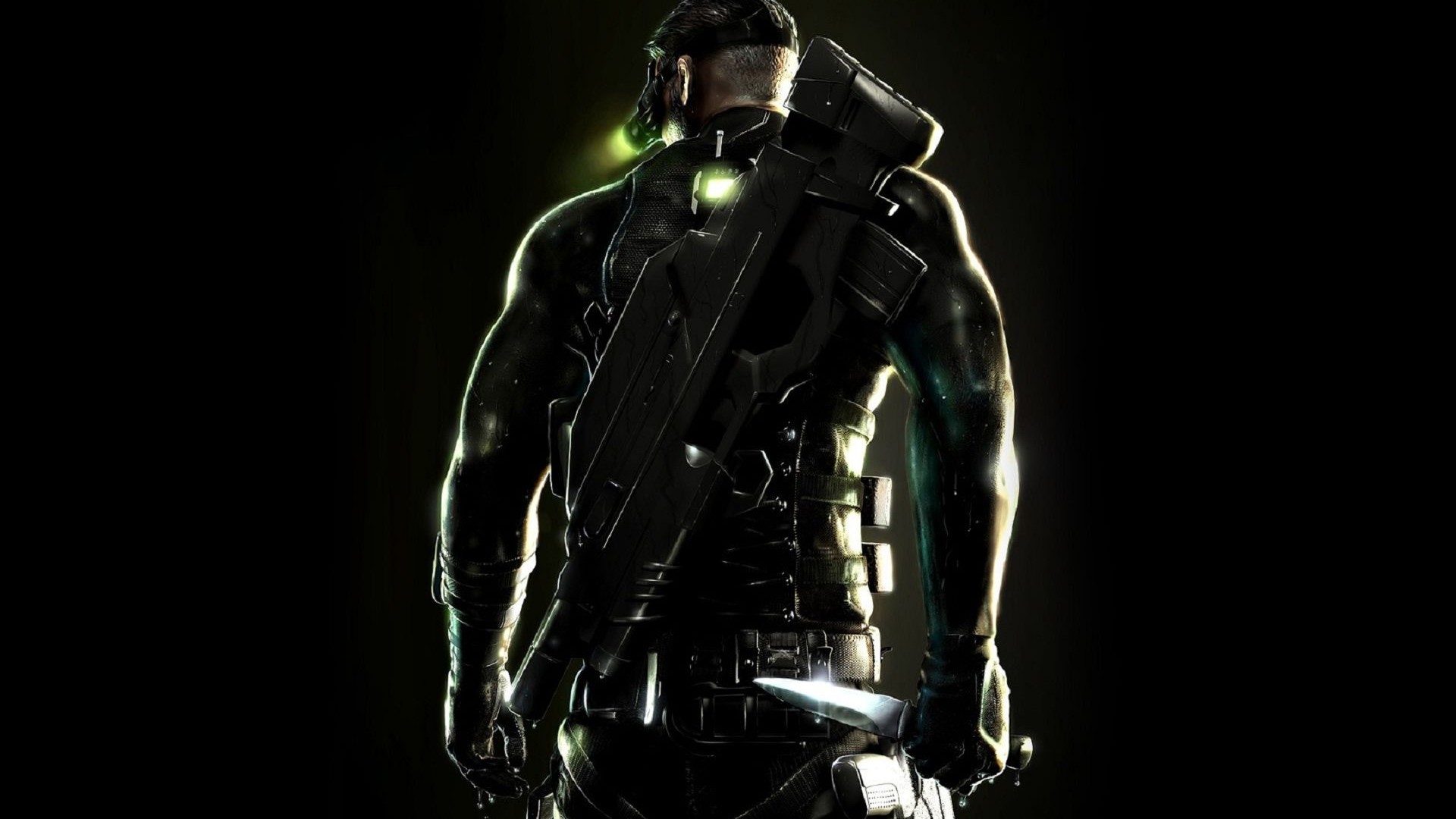 Ubisoft:
Every year we seem to predict a new Splinter Cell game and every year Ubisoft lets us down. We will keep predicting this title until Ubisoft caves into our demands. This is the year we finally get that Splinter Cell tease. It'll be really short, no gameplay or story tease, just a 'hey, we hear you, we're making a new game, it'll be a while but please be patient'. Nothing would get us moist like the sound of Sams headset turning on as the 3 green lights show up on the screen and a Michael Ironside voice over saying "Miss me?".
Crazy Predictions:
Bethesda:
Did someone say Morrowind Remastered?
EA Games:
There are a couple of games that need to make a comeback. Battlefield: Bad Company and Skate 4 would surely win back the hearts of many a gamer who are currently unhappy with Electronic Arts as a whole. This needs to happen.
Square Enix:
Square may be the company with the most potential here. We would lose our shit if they released a Classic Squaresoft Compilation that featured Crono Trigger, Final Fantasy 1-6, and other popular Square titles from their early years. A Classic Enix Compilation would also be a welcome addition to any gamers library, maybe more so. Could you imagine a compilation disc with Dragon Quest 1-7, Soul Blazer, Terranigma and other classic Enix titles?
Ubisoft:
Every year Ubisoft has a big new reveal and it's almost always something we never saw coming. This year shouldn't be any different and since we haven't heard anything about this former top tier franchise we think it's high time that Prince of Persia returns. Will it be similar to the cel-shaded game from the 360 era or go back to the more gritty aesthetic of the games from the original Xbox/PlayStation 2 era? Who knows, but it's time to resurrect this franchise.
But wait… there's more:
Half-Life 3 gets announced and is exclusive to the Intellivision Amico. Suck it!
These are the wildest ideas we came up with and we are fairly certain will not happen any time soon. It's fun to dream though. If you think we are absolutely batshit crazy and want to send us hate-filled messages give us a follow on Twitter so we can share your disgust with all 5 of our fans. No really, we're begging for that hate mail here! Please be gentle!
If you enjoyed this article let us know in the comments below, be sure to share your thoughts/predictions for this year's 3rd party publisher conferences and don't forget to join us for the live streams on our E3 2019 page. If you're feeling especially saucy and want to stalk us be sure to join us on Discord where we will be chatting live during each conference starting with the Xbox Press Conference this Sunday.
Did you know you can report news for us too? Anyone can report the news, or post a review on gamelust.com, AND have a chance to become featured on our homepage! All you need to do is log in or register with us and add your voice today!