Aug 6, 17
|
All the news from the past week in one place.
If you're looking for that one stop shop for gaming news, look no further. Take a trip with us through time as we travel all the way back to last Sunday and report on every announcement, big and small, from the past week. This is everything that happened 7.30.17-8.5.17.
Most Popular:
PC – Destiny 2
Bungie announced some details for the upcoming Beta Test on PC for Destiny 2. Early Access starts on August 28th for anyone who has pre-ordered the game and August 29th for everyone else. The recommended specs for playing Destiny 2 on your PC include a Intel i5-2400 or Ryzen R5 1600x CPU, GeForce GTX 970 or Radeon R9 390 GPU and 8 gigs of ram. If you're like me and have a computer that is absolute shit you'll be perfectly fine so long as your have a minimum Intel i3-3250 or AMD Fx-4350 CPU, GeForce GTX 660 2GB or Radeon HD 7850 2GB GPU and at least 6 gigs of ram. Either way I'm still fucked, no Destiny 2 on my old as shit machine. PC Master Race indeed!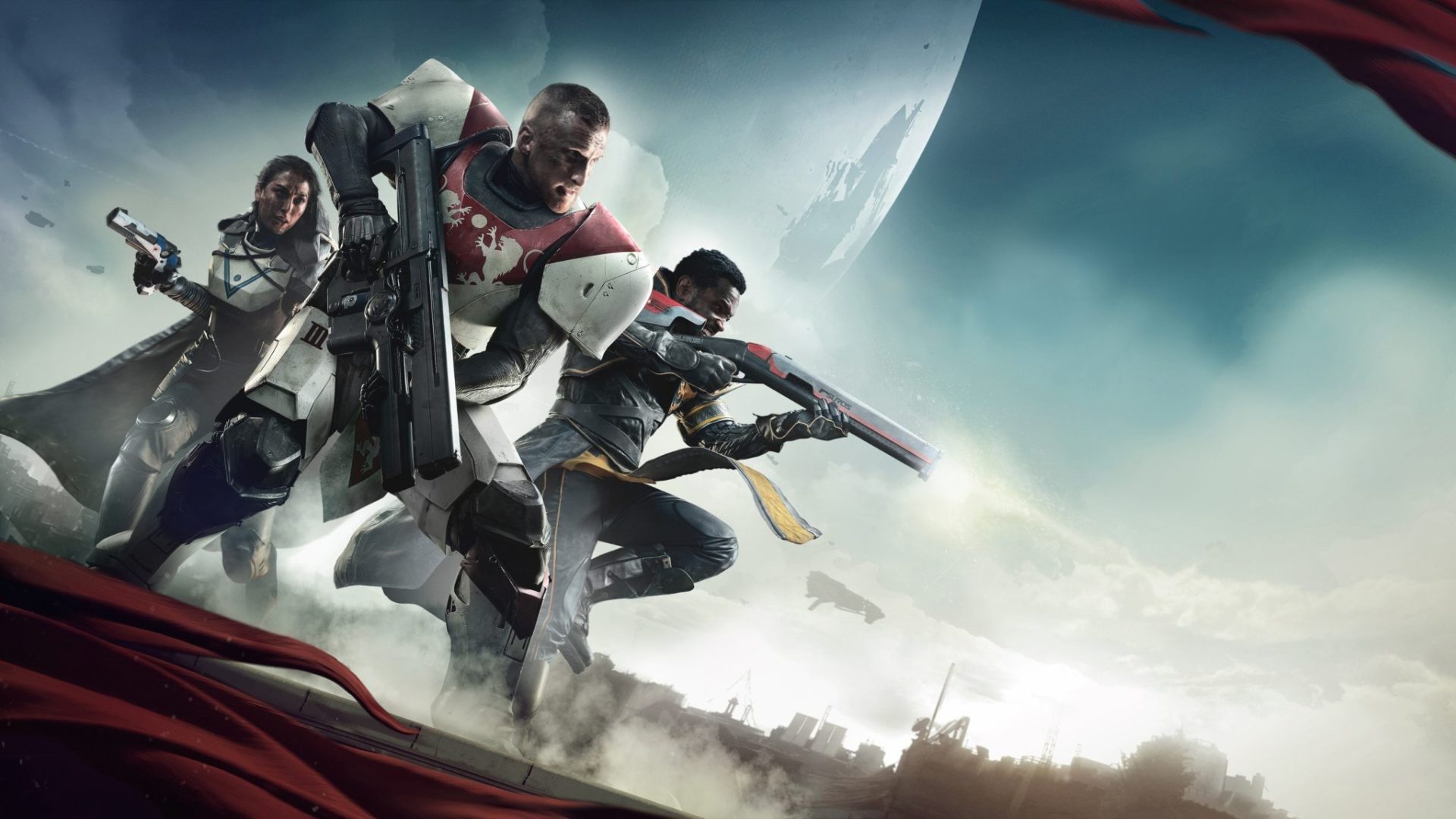 Multi – Resident Evil Revelations 1 + 2
Capcom announced on Twitter that Resident Evil Revelations would be arriving on Xbox One and PlayStation 4 on August 29th. In addition to the release date, Capcom confirmed that both Resident Evil Revelations 1 and 2 would be ported to the Nintendo Switch sometime in 2017.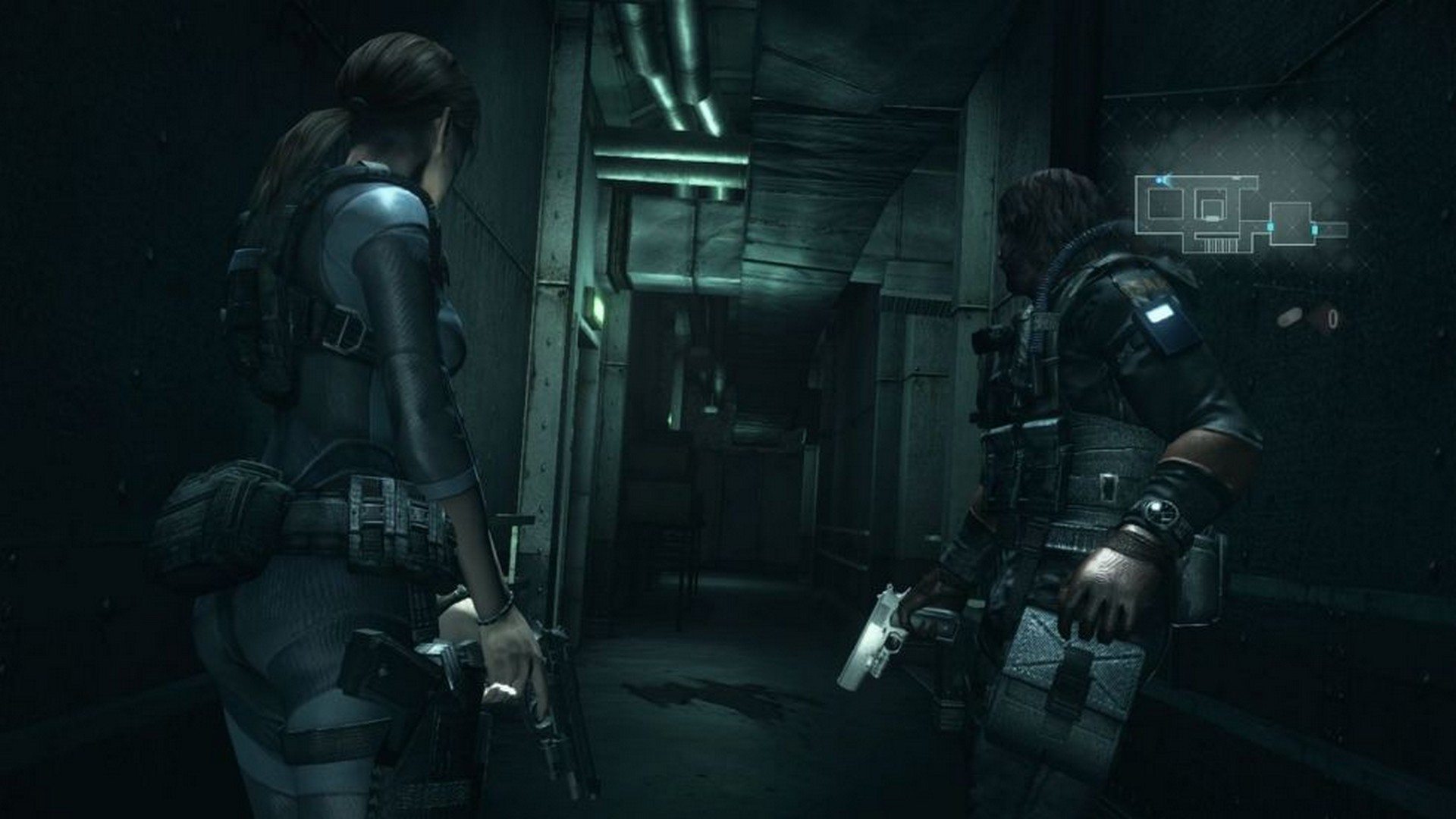 PC – Star Citizen
RSI announced in a blog post that the release date for the Star Citizen 3.0 Alpha will be in September.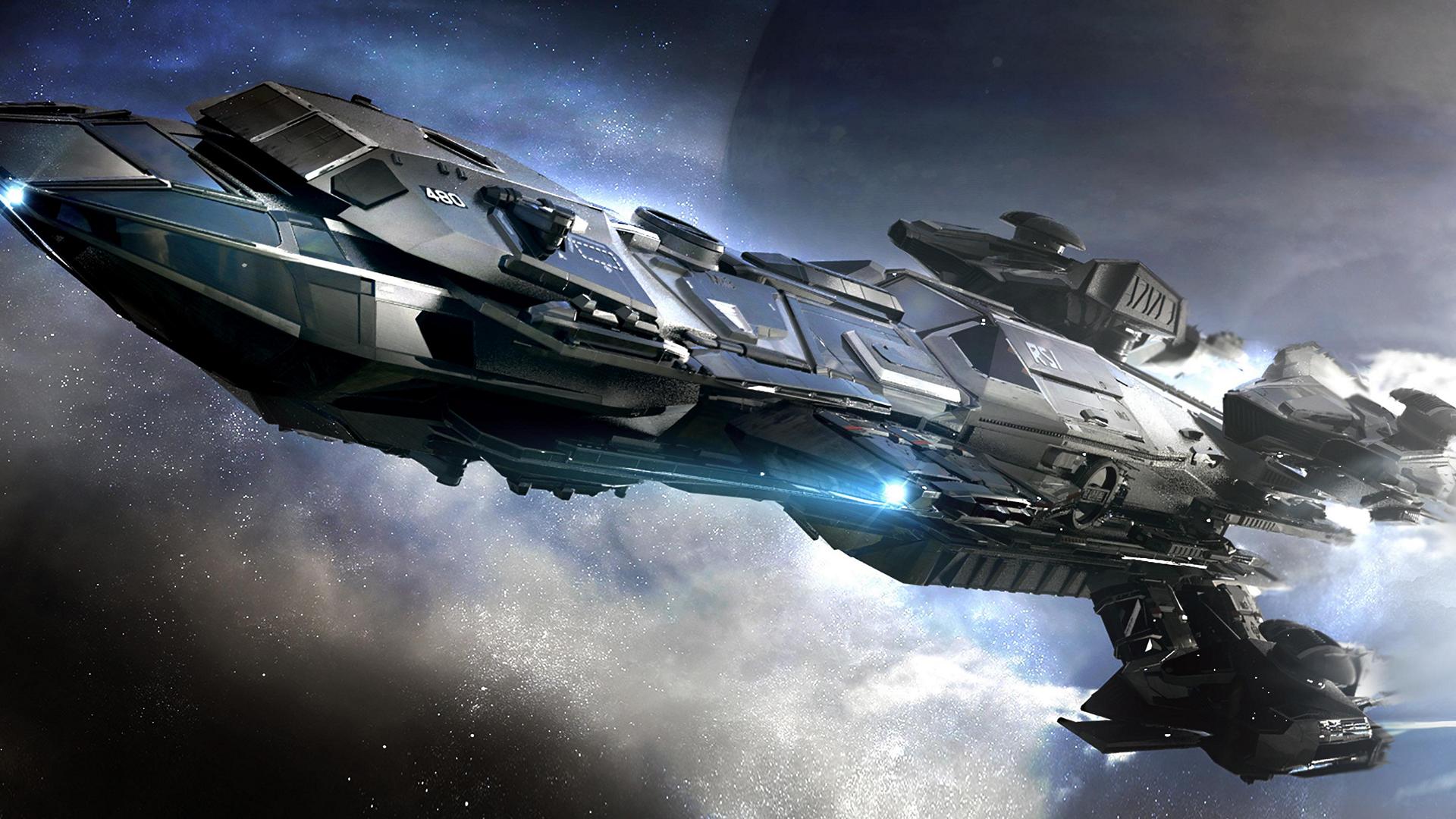 Multi – Final Fantasy XV
Square Enix released the Magitek Exosuits as part of the free July update for Final Fantasy XV. The new exosuits will grant the character wearing it 30 minutes of invincibility per day. A trio of new quests were also added to the game.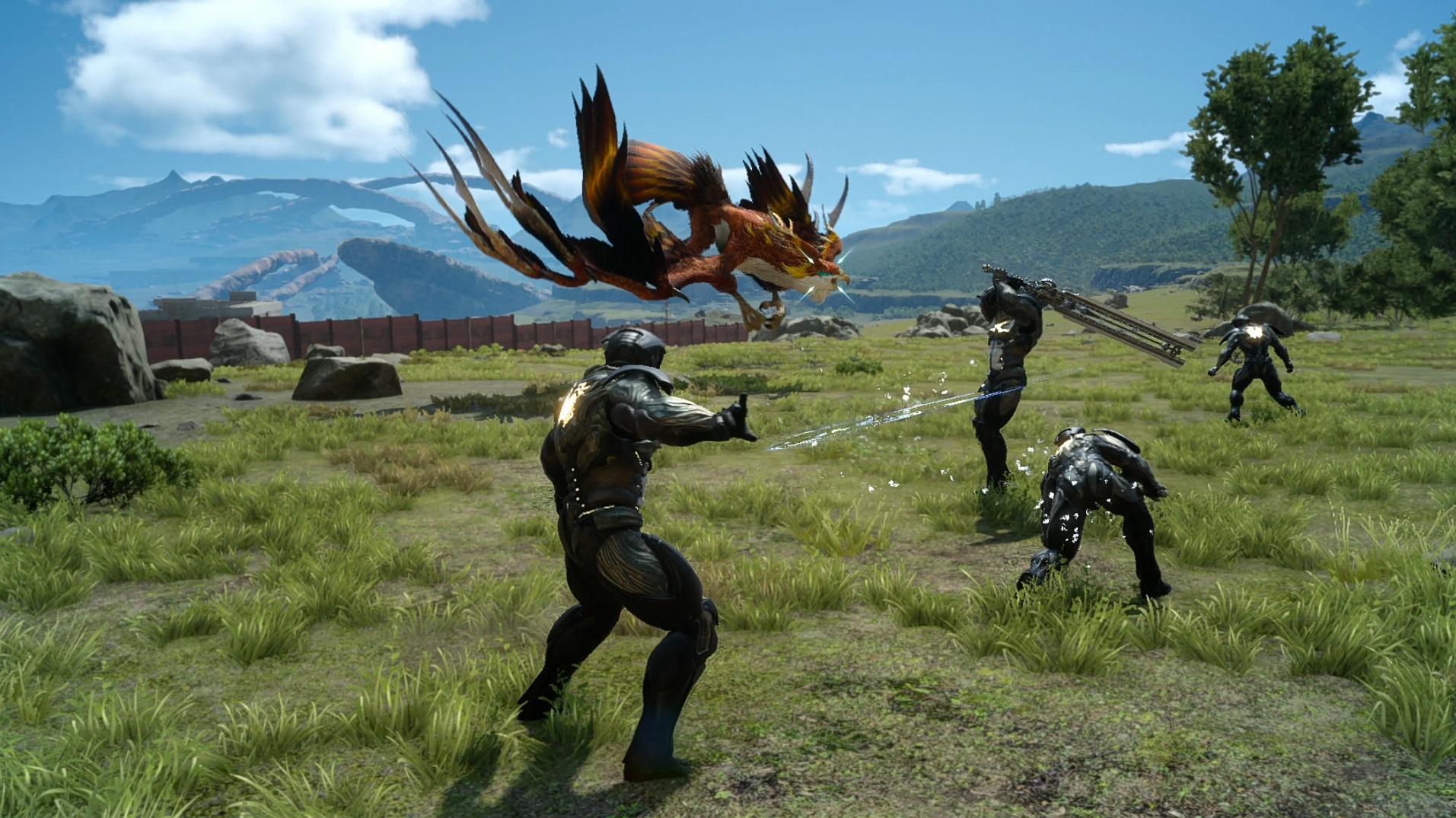 Xbox One X
Microsoft and Taco Bell have announced a partnership for the Xbox One X console. From August 31st through October 4th you could win an Xbox One X simply by purchasing the new Steak Quesarito $5 box. In addition to the new console, winners will also receive a copy of Forza Motorsport 7 and a 3 month Xbox Game Pass subscription.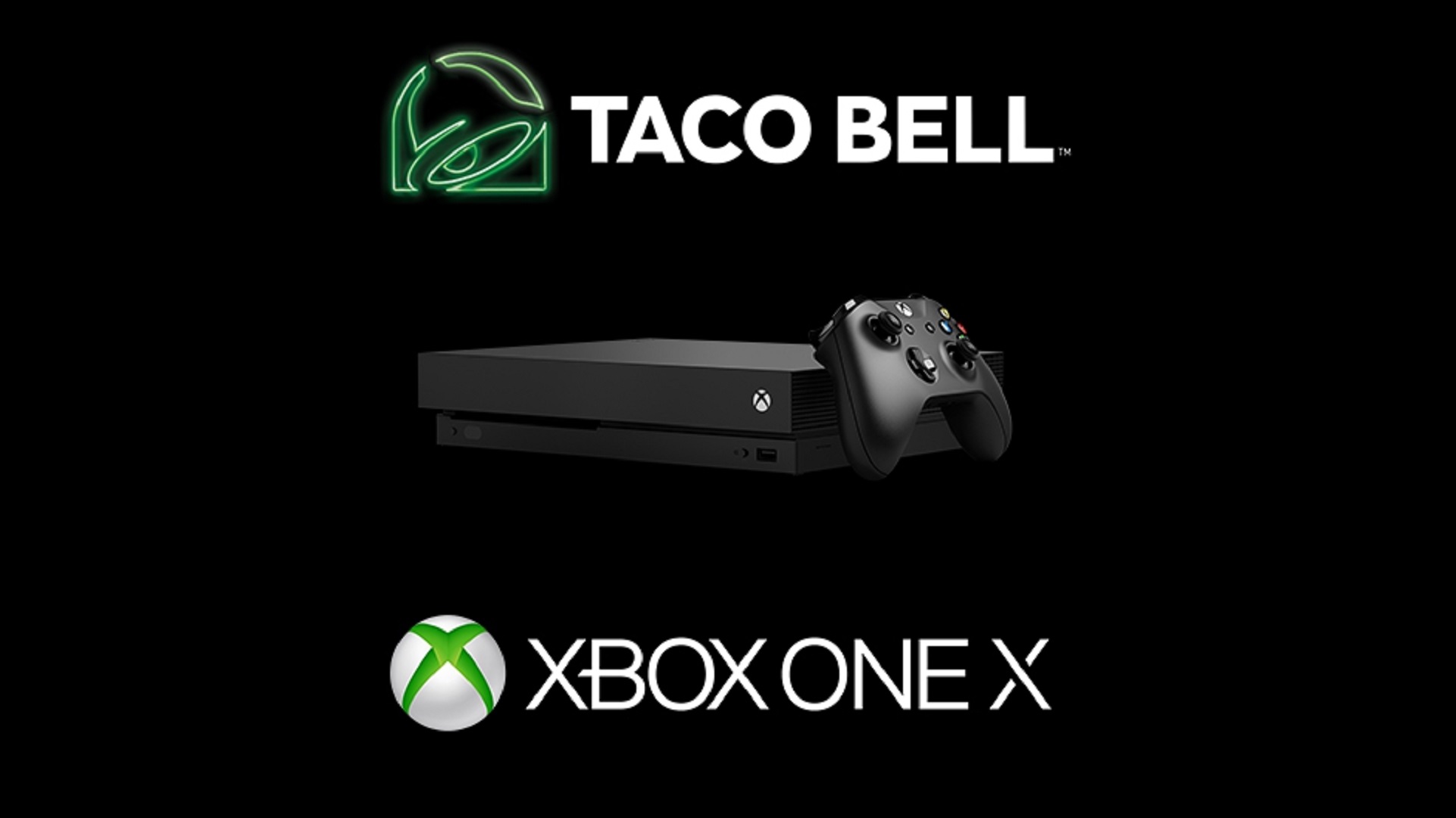 PC – Player Unknown's Battlegrounds
Battlegrounds announced on Twitter that the new Public Test Server has come online this week. An update was also issued that improved first person view, added support for Xbox controllers, added new animations, sound tweaks and updated vehicle to have horns and have sparks fly when a tire goes flat.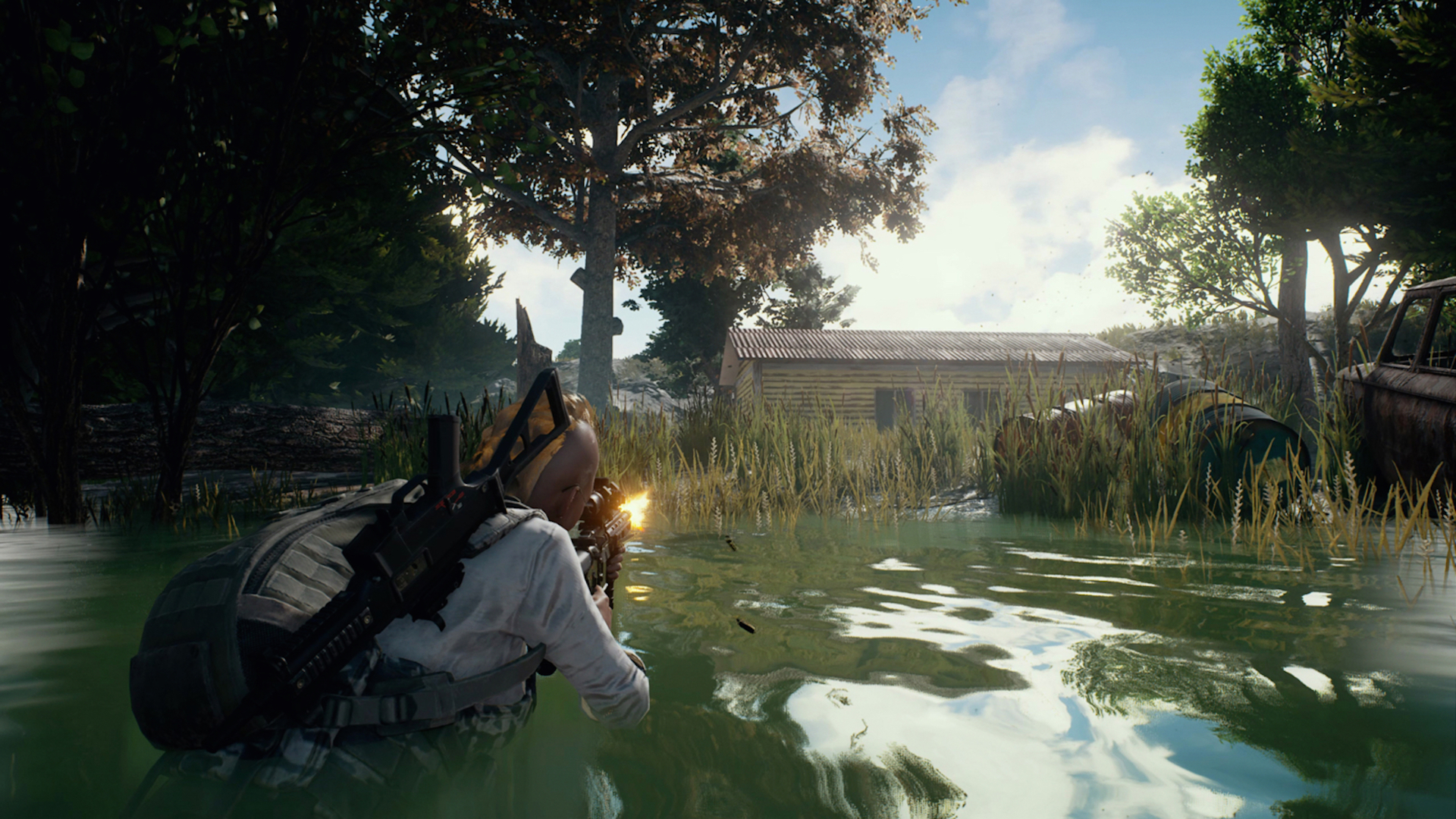 Nintendo SNES Classic
In an attempt to calm the brewing shitstorm surrounding Walmarts failed SNES Classic pre-order glitch Nintendo issued a statement on Facebook confirming that several retailers would have SNES Classic consoles for pre-order later this month.
Multi – NBA Live 18
Normally we'd list this item in the new video's section, but the significance of this announcement is quite huge. For the first time ever, the athletes of the WNBA will be represented in a video game. EA Sports announced the addition of the WNBA roster and new game play that highlights the different style of basketball they play. Check out the video below to see the WBNA in action in NBA Live 18.
Most Interesting:
Multi – Ark: Survival Evolved
Wildcard announced on their blog this week that their stone age survival game Ark: Survival Evolved was being delayed by 3 weeks. Ark will now launch on PlayStation 4, Xbox One and PC on August 29th. In addition to the game, the free DLC map Ragnarok will also be available on August 29th.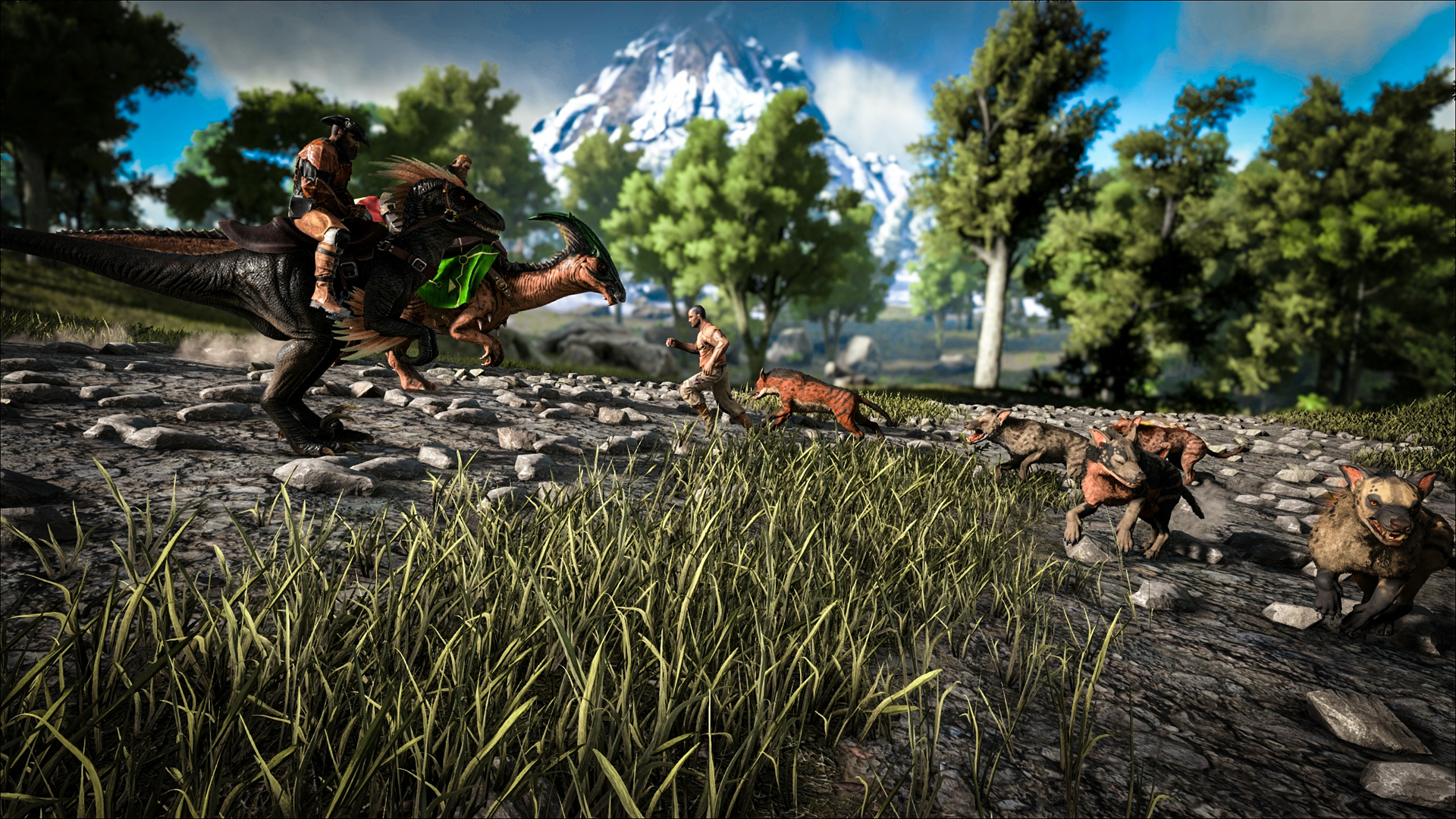 3DS – Yo-Kai Watch 2: Psychic Specters
Nintendo announced the release date for Yo-Kai Watch: Psychic Specters on the official Yo-Kai Watch website this week. The game will be out on September 29th, 2017 with a suggested retail price of $39.99.
3DS – Monster Hunter Stories
Capcom announced the release date of Monster Hunter Stories for the 3DS. The game will be out in the US on September 8th and will be a turn-based RPG. Previous entries in the series have been more action based. A demo will be available on August 10th on the eshop and progress from the demo can be transferred to the retail game.
Multi – Titanfall 2
Titanfall 2 has been added to EA/Origin Access on Xbox One and PC. If you are a subscriber you can now download and play Titanfall 2 for free.
Multi – Minecraft
Microsoft announced a beta test for the Minecraft Better Together update. Players on Windows 10 and Android will be able to try out the new cross platform update immediately, while Xbox One players will be added "in the coming days." Microsoft did not provide an indication whether the beta would be live for the Nintendo Switch in the near future, but did indicate the update would be provided free of charge when it launches.
In a separate post, Microsoft also stated that they are still in talks with Sony about bringing the Better Together update to the PlayStation 4 version of Minecraft.
Multi – Injustice 2
NetherRealm released the monthly update for Injustice 2. In addition to fixes for bugs, stability issues and character balancing, the update most certainly prepares the game for the newest DLC character coming out soon, Starfire. You can check out the full update notes here.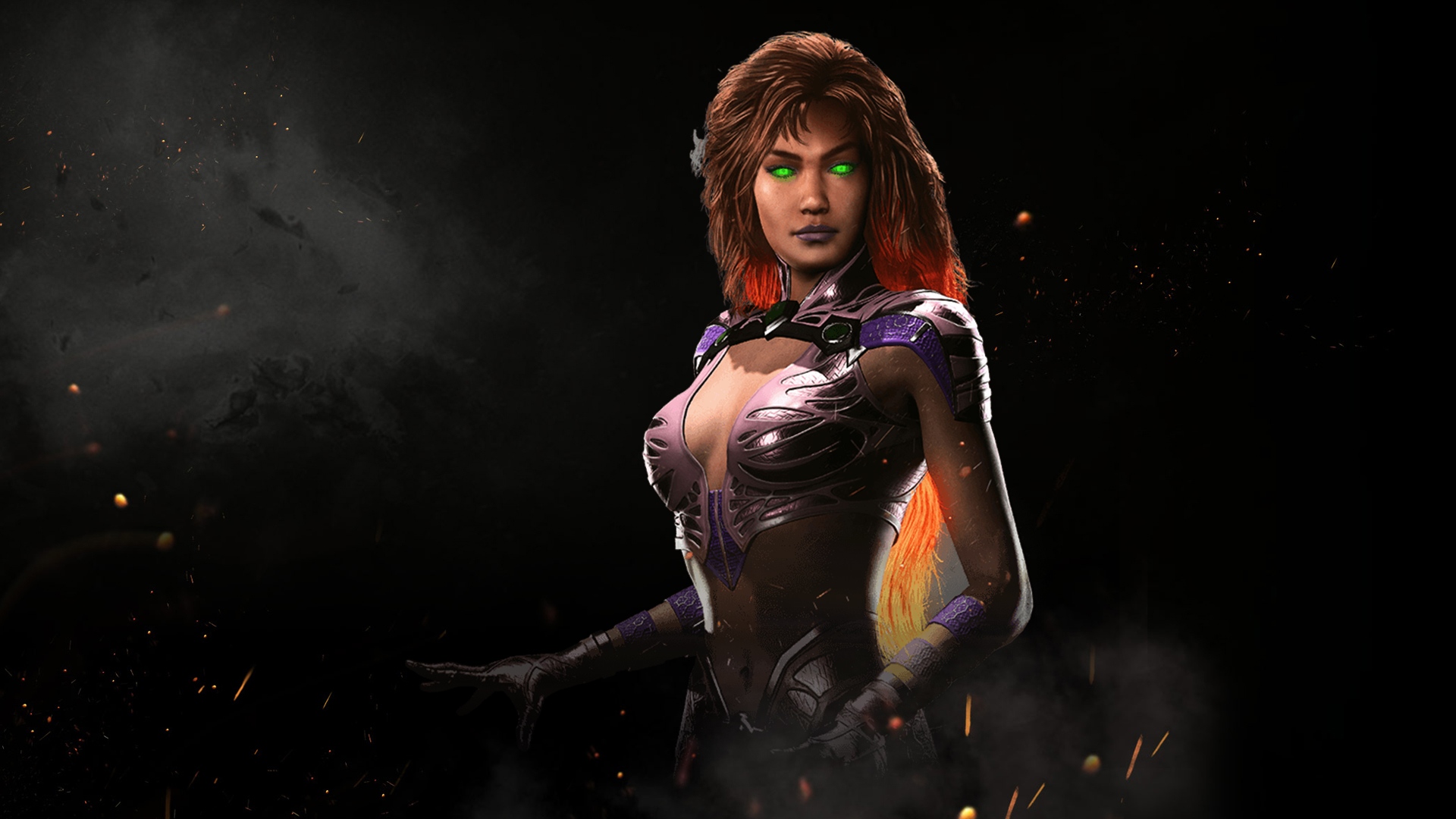 Switch – Fire Emblem Warriors
Koei Tecmo has shown off two more characters coming to Fire Emblem Warriors in the latest issue of Famitsu(translated by gematsu.com).
Xbox One/PC – Gears of War 4
The Coalition announced the new additions to Gears of War 4 coming with the free August update. The new update includes two new maps(Forge Blitz and Canals), 400 bonus credits for your first win of each day, and a new craftable character, Classic Commando Dom.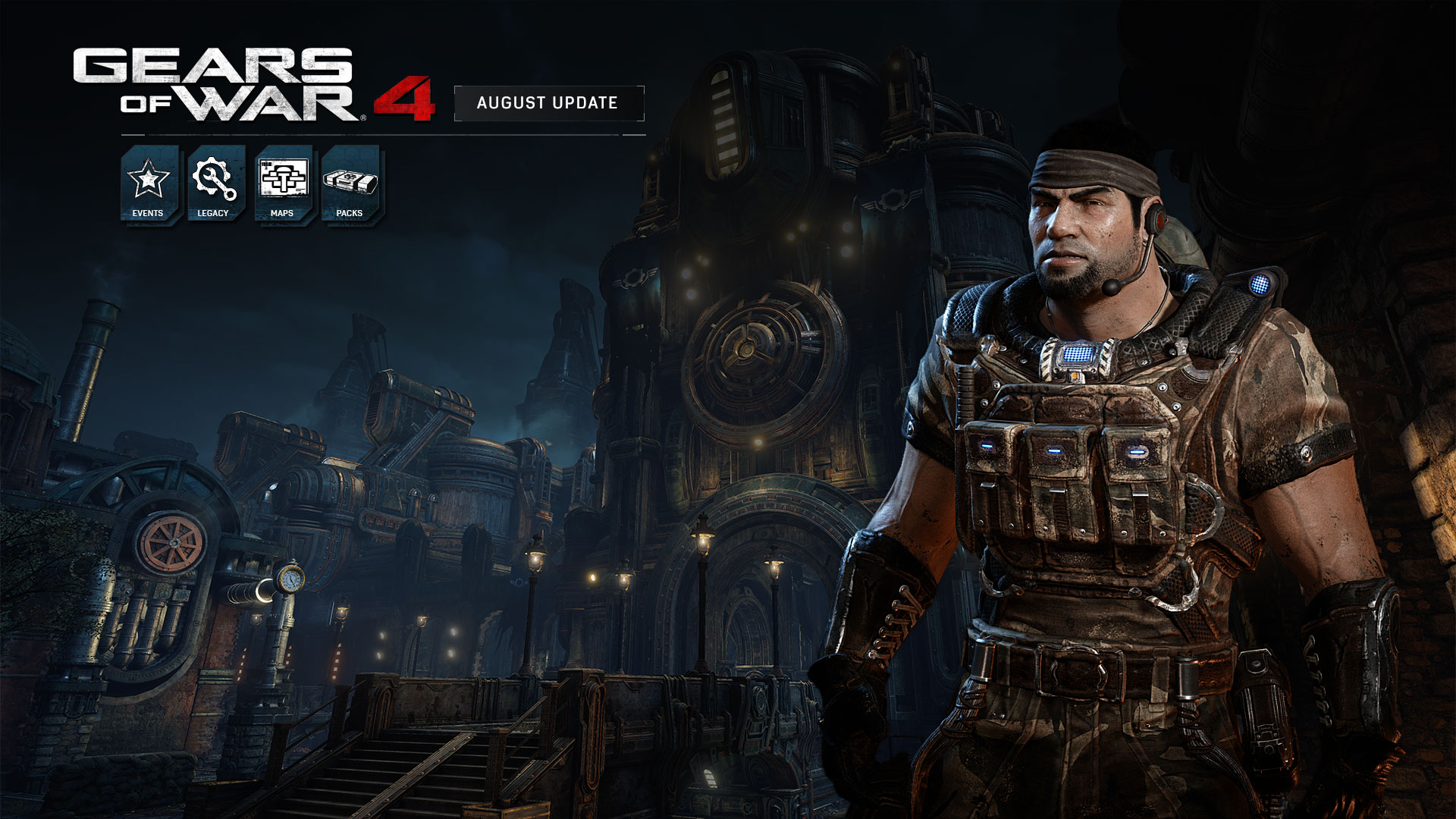 Xbox One/EA Access – FIFA 14
EA announced that FIFA 14 will be removed from the Vault on EA Access on October 18th. This would be the first time that a game has been removed from the Vault since it's inception nearly 3 years ago. As to why this is happening, EA is apparently shutting the online services for the game down.
PC – Unsung Story
Mixed news coming from the popular Tactics RPG game from Yasumi Matusno. One on hand Playdek has announced that it is no longer developing Unsung Story. On the other hand they also announced that Little Orbit has taken over 'all the rights and assets' and is now the project creator.
Multi – Stardew Valley
Chucklefish has announced a multiplayer expansion for Stardew Valley that will begin beta testing by the end of 2017. The update will be included in the version 1.3 patch due out in early 2018. Consoles will also get this patch starting with the Nintendo Switch and followed by PlayStation 4 and Xbox One. As part of the patch, players will be able to invite up to 3 of their friends to play the game with them, and each will have the ability to marry NPC's. In addition, player-to-player marriage will also be included, though details on this specific quest are to be determined.
Multi – Hitman
Io-Interactive announced the August Content Schedule for Hitman this week. For the first time since April 2016 there will not be an Elusive Target contract(most likely due to the recent change in ownership/separation from Square Enix). However, that does not mean there won't be any new content this month. Io will release 10 new Featured Contracts and a new Challenge Pack called 'The Art of Revenge' on August 11th.  Five new challenges will be added to the game and, as with all previous Challenge Packs, the location mastery you can earn by completing those challenges is higher than the regular challenges. Later in the month Io will release the first-ever player-curated Featured Contracts. These will function similar to the regular Featured Contracts but will be curated by popular members of the Hitman community.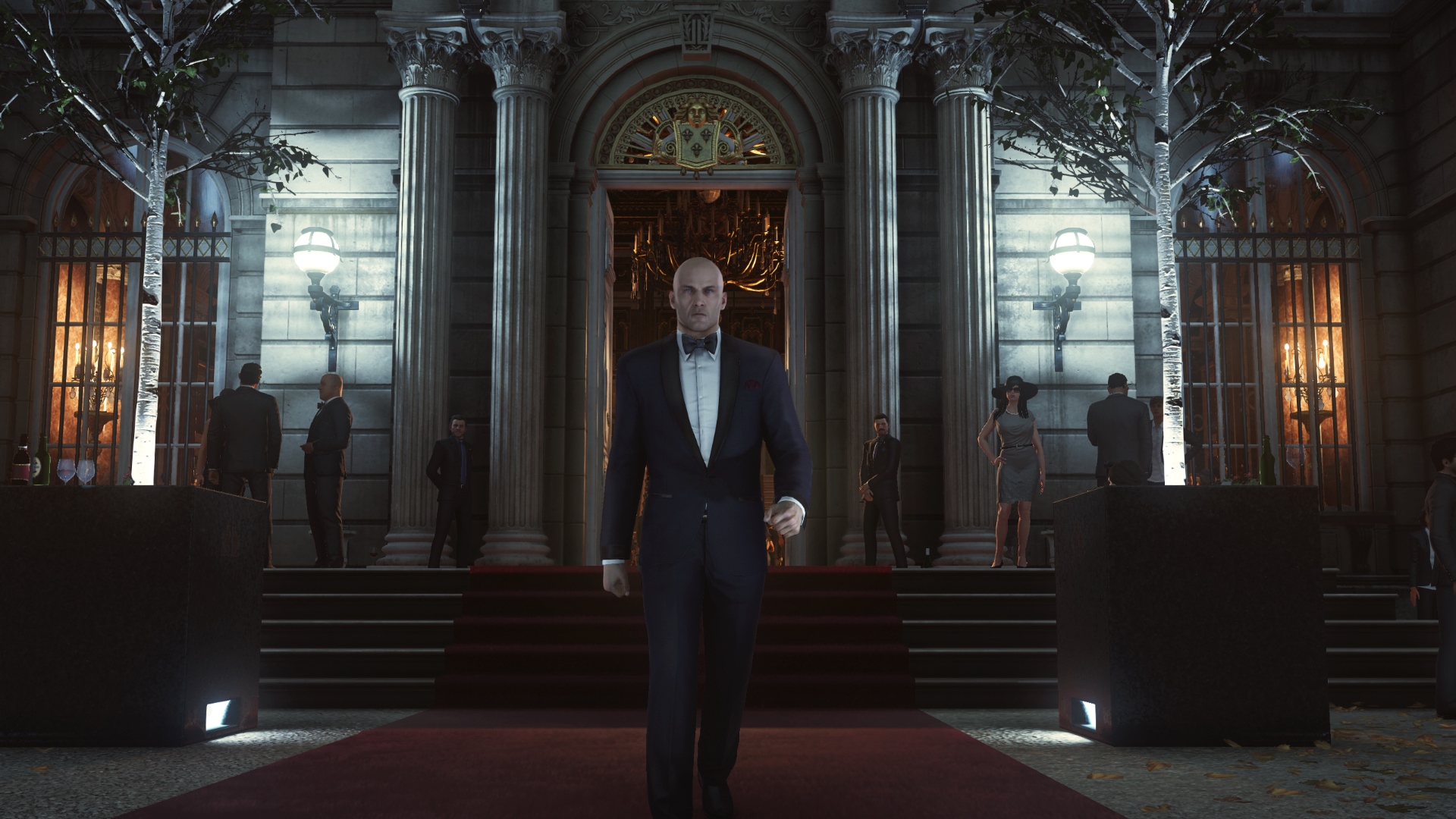 Multi – Battlefield 1
Community Test Environment servers are coming to Battlefield 1 on Xbox One and PlayStation 4. CTE are Battlefield test servers where "involved players can help test new features, improved and changed content, and experiments that aren't yet (and may never be) ready for public release." You must own a copy of the game and have a Premium Pass in order to access the CTE servers. Sauce
Xbox One – Epic Mickey 2 & Sega Vintage Collection: ToeJam & Earl
Major Nelson announced on Twitter that Epic Mickey 2 and the Sega Vintage Collection: ToeJam & Earl were being added to the Xbox One Backward Compatibility Program. The Sega Vintage Collection includes both the original ToeJam & Earl and ToeJam & Earl: Panic on Funkatron, leaving ToeJam & Earl III the only TJ&E game not currently on the Xbox One. Fingers crossed TJ&E III is part of the initial offering of OG Xbox BC titles.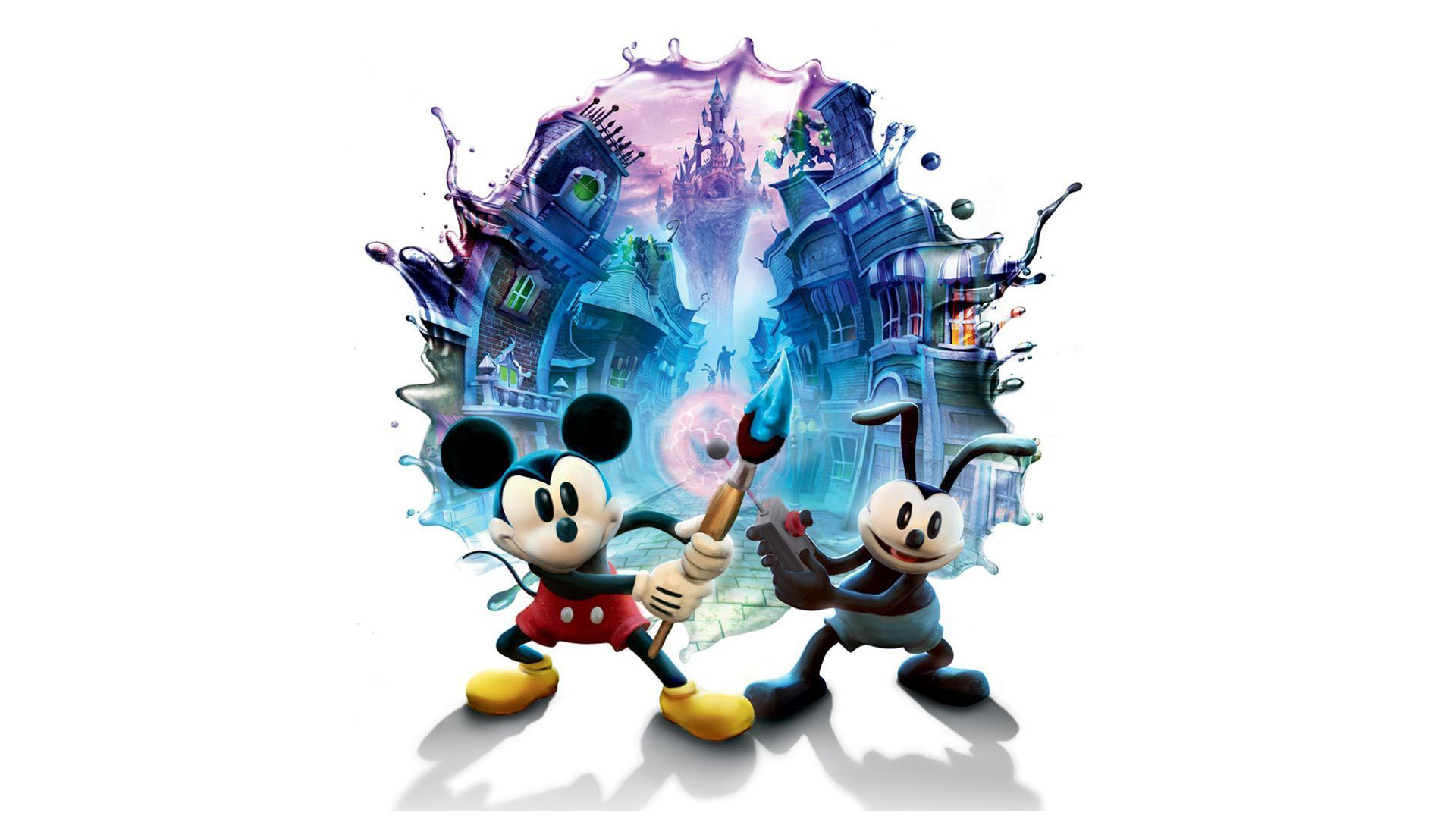 PS4 – Yakuza Kiwami
Sega announced on Twitter that they will be offering free DLC for Yakuza Kiwami during the month of September. For full details check out the linked article on IGN.
Multi – The Evil Within 2
Bethesda posted a blog on their website discussing Customize the Player Experience. Game Director John Johanas stated that "the world of The Evil Within 2 is full of possibilities. With some of the larger stages we've created, we're opening Union up to the players' wishes and unique play styles. Through the layout of the world, as well as the crafting and customization systems in the game, we're providing you with the freedom to take on the challenges in front of you however you choose."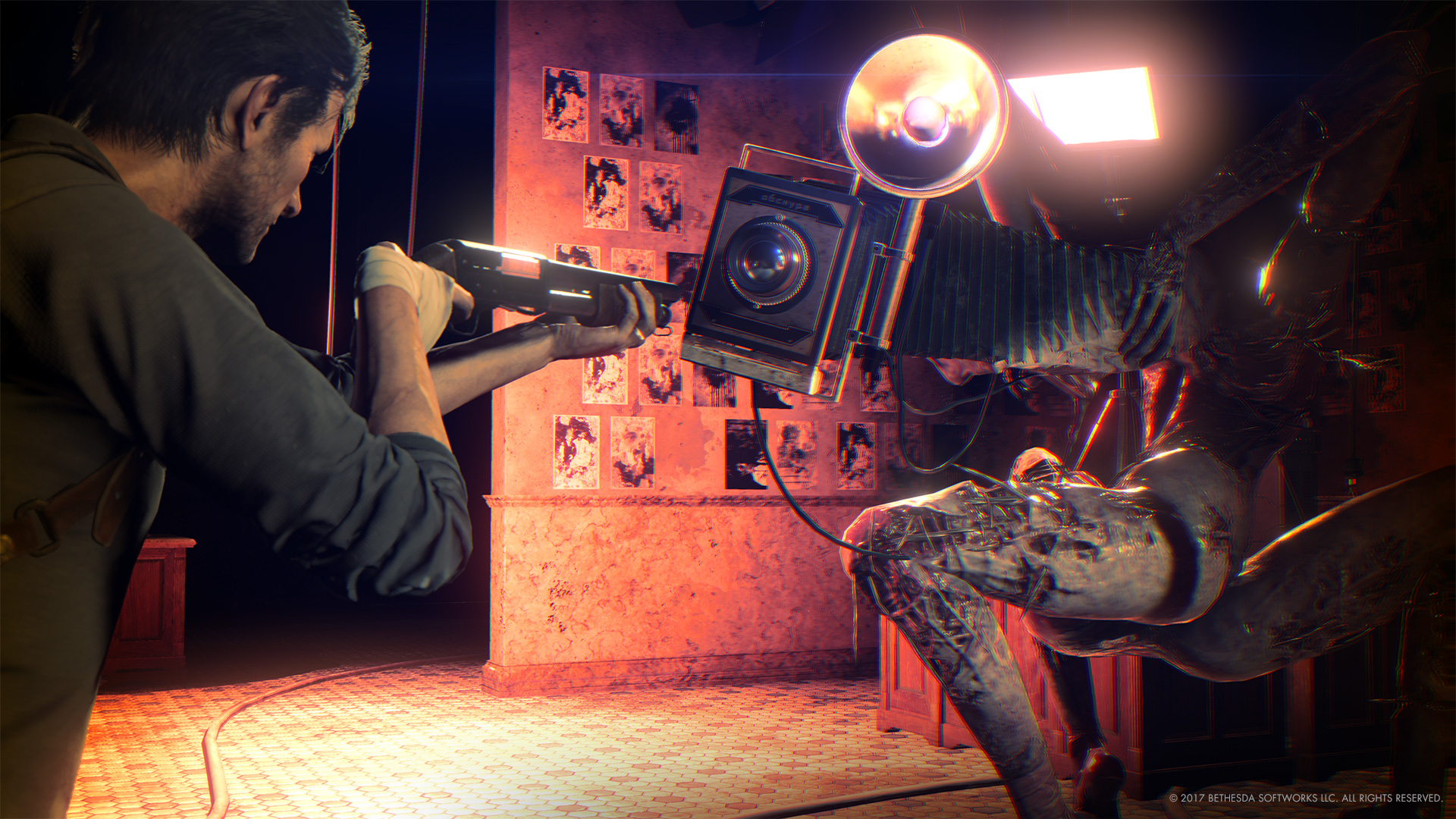 Everything Else:
Takashi Mochizuki, a technology report for the Wall Street Journal from Japan, posted on Twitter that Ultra Street Fighter 2 sold over 450,000 units, a higher figure than expected at Capcom. "Mochi" indicated that this is leading Capcom to prepare more games for the Nintendo Switch.
Dean Hall, developer behind DayZ, confirmed on Steam that his next game would, Stationeers, would be coming out in Early Access during the month of September.
GameStop informed employees during their weekly conference calls that the stores would be opening on Thanksgiving once again. GameStop has closed for the holiday the past 3 years "out of respect for our store associates and their families and friends."
EA announced that they are merging BioWare Montreal with EA Motive.
BioWare has issued another patch for Mass Effect: Andromeda, this time addressing multiplayer issues. You can check out the full patch notes here.
In their quarterly earnings report, Sony revealed that they have shipped another 3.3 million PlayStation 4 consoles. Added with the previous known figures this puts the PS4 console at 63.3 million units shipped. If you're nerdy enough to understand the report, or just like looking at large numbers and dreaming of swimming in money like Scrooge McDuck, you can browse through Sony's earnings report here.
Greybox announced that the open beta for their team-based strategy game Dreadnought has gone live on PSN.
Nintendo issued a firmware update for the Nintendo Switch that addresses Battery Charge Indicator Display errors. Full notes here.
Atlus announced a Persona sequel for the Nintendo 3DS tentatively titled Persona Q2 and posted a teaser site. No other details were provided.
Drool announced that their popular rhythm game Thumper would be coming to the Xbox One on August 18th.
Koei Tecmo announced that Dynasty Warriors 9 will be coming out on Xbox One, PlayStation 4 and Steam.
Bethesda announced a patch for Prey on the sites official sub-reddit page.
Grey Box announced on Twitter that the Nintendo Switch version of Rime will be releasing on November 14th in the United States and November 17th in Europe.
Users on reddit noticed that Xbox Director of Communications Larry Hyrb(Major Nelson) was using Spotify on Xbox. The app was later confirmed to The Verge, though has yet to be announced.
Latest Trailers:
Escape from Tarkov – Closed Beta Launch Trailer
Hellblade: Senua's Sacrifice – Senua's Psychosis Teaser
Guild Wars 2: Path of Fire – Expansion Announcement
Fifa 18 – FUT Icons Stories Trailer featuring Ronaldinho
Phantom Trigger – Pre-Launch Trailer
Persona 3: Dancing Moon Night Announce Trailer
Persona 5: Dancing Star Night Announce Trailer
NHL 18 – NHL Threes Official Gameplay Trailer
Mario + Rabbids: Kingdom Battle – Combat/Gameplay Trailer
 Online Subscription Bonus Items:
PlayStation 3
Snakeball
Super Motherload
PlayStation 4
Assassin's Creed: Freedom Cry
Downwell
Just Cause 3
PlayStation Vita
Downwell
Level 22
Xbox 360
8.1-8.15 – Bayonetta
8.16-8.31 – Red Faction: Armageddon
Xbox One
8.1-8.31 – Slime Rancher
8.16-9.15 – Trials Fusion
Recently Released:
7.25.2017 – Aven Colony (PS4, X1, PC)
7.25.2017 – Canadian Football 2017 (X1, PC)
7.25.2017 – Constructor – GameStop Exclusive (PS4, X1)
7.25.2017 – Fate/Extella: The Umbral Star** (Switch)
7.25.2017 – Gridd: Retroenhanced** (X1, Win10)
7.25.2017 – Infinite Mini Golf (PS4, X1, PC)
7.25.2017 – Pressure Overdrive (PS4, X1, PC)
7.25.2017 – Pyre (PS4, PC)
7.25.2017 – Unbox Newbie's Adventure – GameStop Exclusive retail release (PS4)
7.25.2017 – Unbox Newbie's Adventure (PS4, X1, PC)
7.26.2017 – ACA Neo Geo Super Sidekicks (X1, Switch)
7.27.2017 – Call of Duty: Modern Warfare Remastered** (X1, PC)
7.27.2017 – Cyber Complex** (X1)
7.27.2017 – Danganronpa Another Episode: Ultra Despair Girls (PC)
7.27.2017 – Rugby League Live 4** (X1)
7.27.2017 – Super Cloudbuilt** (PS4, X1)
7.28.2017 – Aerea – Retail Release** (PS4)
7.28.2017 – Collar X Malice (PSVita)
7.28.2017 – Hey Pikmin (3DS)
7.28.2017 – Miitopia (3DS)
Incoming Releases:
8.1.2017 – Demitrios: The BIG Cynical Adventure (PS4, X1)
8.1.2017 – Dino Frontier (PSVR)
8.1.2017 – Drawfighters – US Release** (PS4)
8.1.2017 – Hunting Simulator* (X1, PS4)
8.1.2017 – The Long Dark: Wintermute Episode 1 & 2 (PS4, X1, PC)
8.1.2017 – Patapon Remastered (PS4)
8.1.2017 – Shadow Tactics: Blades of the Shogun* (PS4, X1)
8.1.2017 – Slime Rancher (X1, PC) – Free with GwG
8.2.2017 – Frisky Business** (PS4)
8.2.2017 – Tacoma (X1, Win 10)
8.3.2017 – ACA Neo Geo Super Sidekicks** (PS4)
8.4.2017 – ACA Neo Geo Aerofighters 2 (PS4, X1, Switch)
8.4.2017 – Cyber Complex (PC)
8.4.2017 – Mr Shifty** (X1)
8.4.2017 – Race Arcade (X1)
8.4.2017 – The Way** (X1)
* Titles with a * next to them will be released at retail and digitally, all other titles are digital only.
** Titles with two * next to them are currently available on other platforms.
On a side note, we'd like to offer our condolences to the family of Corey Gaspur. Corey was a designer at BioWare who tragically passed away this past week. He was currently working on Anthem and had previously worked on Mass Effect 2/3 and Dragon Age: Origins. Thanks for all the great memories you provided us gamers, you will be missed.
Did you know you can report news for us too? Anyone can report the news, or post a review on gamelust.com, AND have a chance to become featured on our homepage! All you need to do is log in or register with us and add your voice today!