Aug 19, 17
|
All the news from the past week in one place.
If you're looking for that one stop shop for gaming news, look no further. Take a trip with us through time as we travel all the way back to last Sunday and report on every announcement, big and small, from the past week. This is everything that happened 8.13.17-8.19.17.
I want to thank everyone who participated in the fundraiser/giveaway being held by our friends at the Hyrule Herald. We were successfully able to raise over $1000 to give to Camp Sunshine and help the children who attend the camp and their families.
Most Popular:
PC – Starcraft Remastered
Arguably the biggest game to grace the PC platform ever, StarCraft got a face lift this week when Blizzard announced that StarCraft: Remastered had gone live. The remaster comes with 4K Ultra HD graphics, enhanced audio and new illustrated story interludes for the original game and the Brood War expansion. Source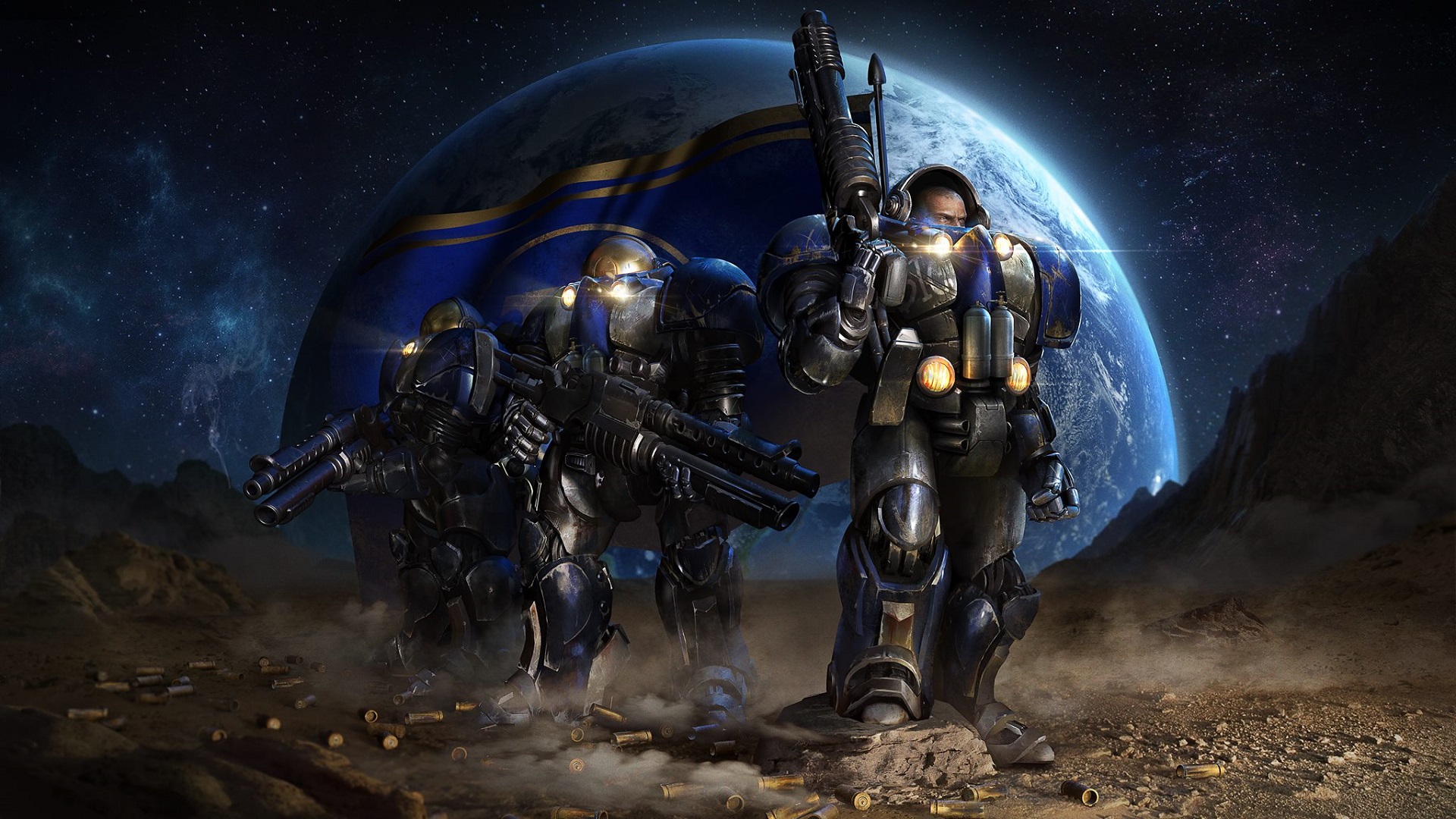 Multi – We Happy Few
Gearbox Publishing announced a partnership with Compulsion Games to publish We Happy few worldwide. The game will be out on PlayStation 4, Xbox One and PC on April 13th, 2018. Source
Xbox One – Crackdown 3
Unfortunate news for Xbox fans came out this week when Microsoft Studios Publishing GM Shannon Loftis announced that Crackdown 3 would not meet it's target date in November. Crackdown 3 will now ship in the Spring of 2018. Source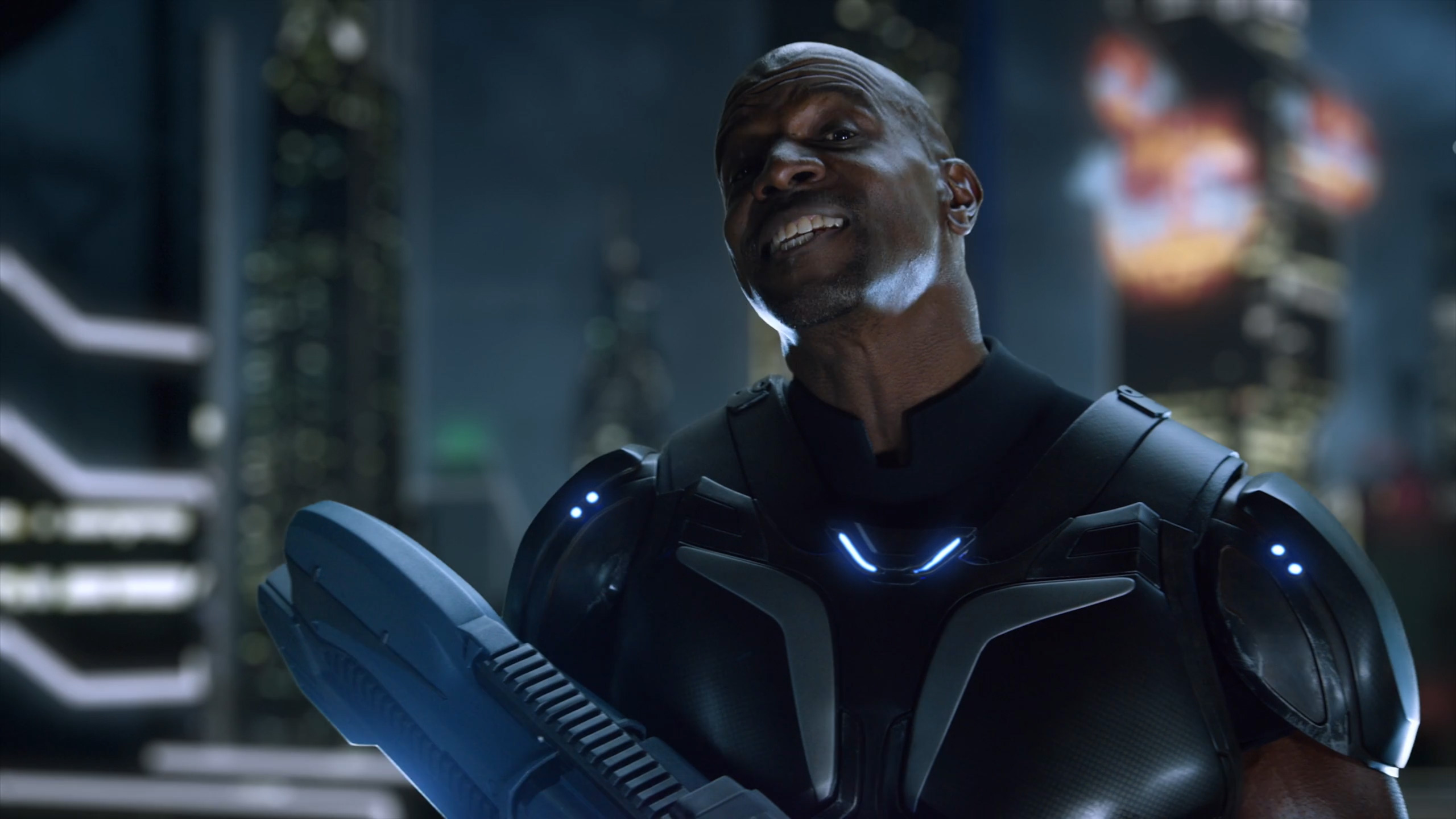 PlayStation 4/PC – Shenmue III
Deep Silver snagged the publishing rights to Shenmue III this week. As part of the announcement Deep Silver confirmed that the game is scheduled to release in the Fall of 2018. Source
Xbox One X – Pre-orders
Lots of hints started dropping this week that Microsoft will begin taking pre-orders for the Xbox One X through various retailers starting on Sunday. GameStop, Amazon and others have been informing potential customers to watch Microsofts press event from gamescom on Sunday. Details on potential trade in specials may also be announced this Sunday. Source
In addition to the pre-order news it would appear that images of a special day one edition have leaked. Should you be lucky enough to grab an Xbox One X on November 7th, the console you receive may very well be the Project Scorpio edition.
PlayStation 4 – Yakuza 6
If you haven't gotten enough Yakuza lately you'll be excited to know Sega has announced the release date for the final chapter in the series. Yakuza 6: The Song of Life will be available on March 20th, 2018 in North America and Europe.
PS4/X1/PC – Star Wars Battlefront 2
After being leaked early, Electronic Arts released a new trailer for the Starfighter Assault Gameplay. Check out the video below.
Most Interesting:
PS4/X1 – Okami HD
Here's a neat little rumor that has gained quite a bit of steam this week. It appears that Capcom is preparing to release an HD version of Okami on the PlayStation 4 and Xbox One. This would be the first time that Xbox owners have gotten a chance to check out the game. Although it may be a remaster of a 10 year old game, this will most likely be the closest Xbox owners will get to having a Zelda like game on the console. Source
PC – Light Fall
Bishop Games announced a release window for their artistic platformer Light Fall. The game will be available on Steam in March 2018.
Xbox One – Backward Compatibility Program
Technically, Microsoft added three more games to their Backward Compatibility Program on Xbox One. We say technically because one of those three, Screamride, is already available on the Xbox One. Now you can play the 360 version of the game on your Xbox One as well. As for the other two games, no big deal really. Just an ultra popular Metal Gear game from Platinum called Metal Gear Rising: Revengeance, and a hilarious twist on Battlefield with the original Bad Company. Source 1 Source 2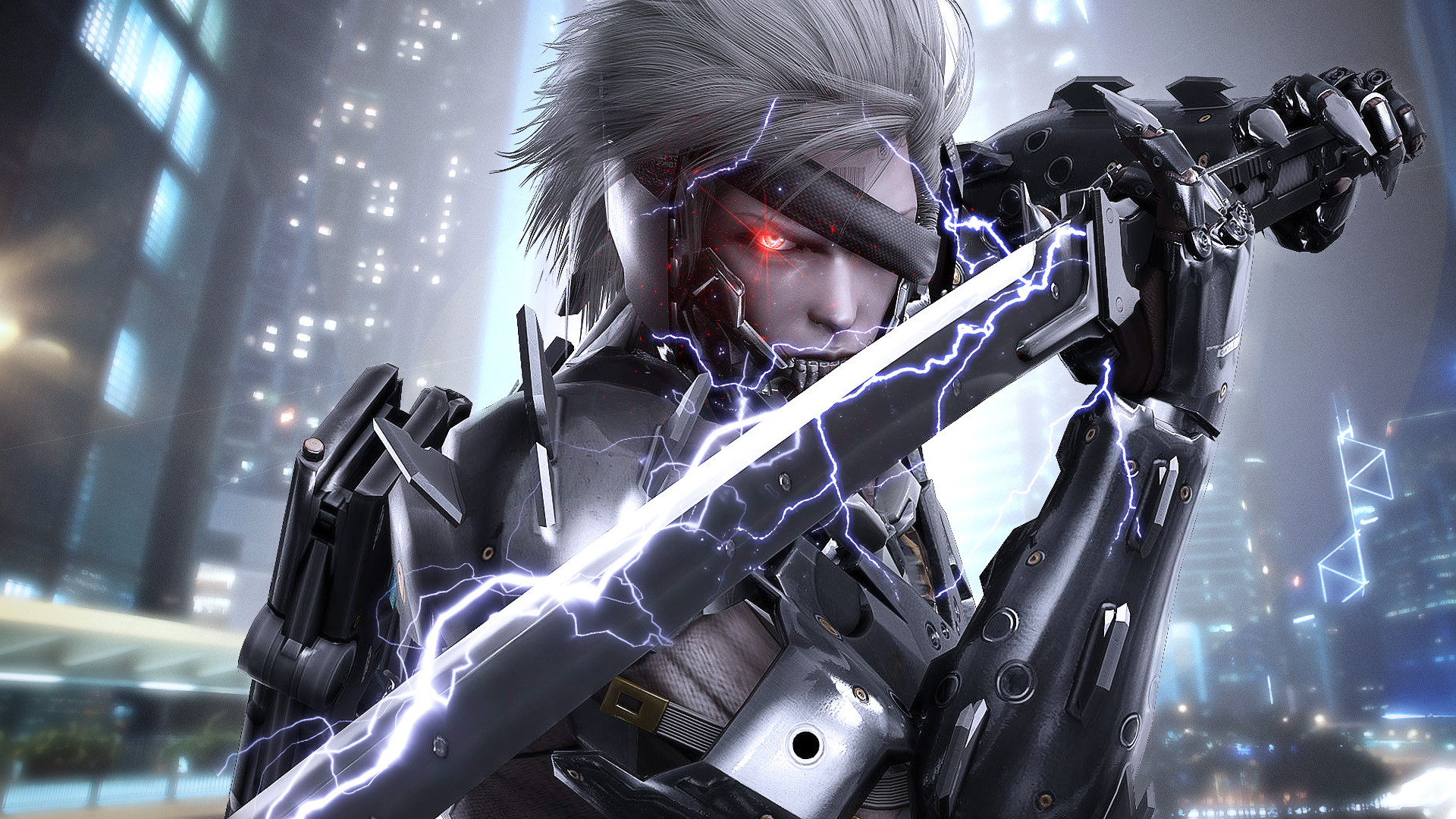 Multi – The Crew 2
Ubisoft announced a partnership with Harley Davidson Motorcycles to bring the popular bikes to The Crew 2. The partnership will begin with the addition of the Iron 883 sport bike designed for urban environments. Source
PlayStation 4 – Dissidia Final Fantasy NT
Square Enix announced the release date for Dissidia Final Fantasy NT along with some information about a couple special editions that will be available. In addition to a standard digital edition and a SteelBook Brawler edition, both priced at $59.99, there will be a Digital Deluxe edition for $84.99 and an Ultimate Collector's Edition for $189.99. The Ultimate Collector's Edition will also be available exclusively through the Square Enix Online Store. Source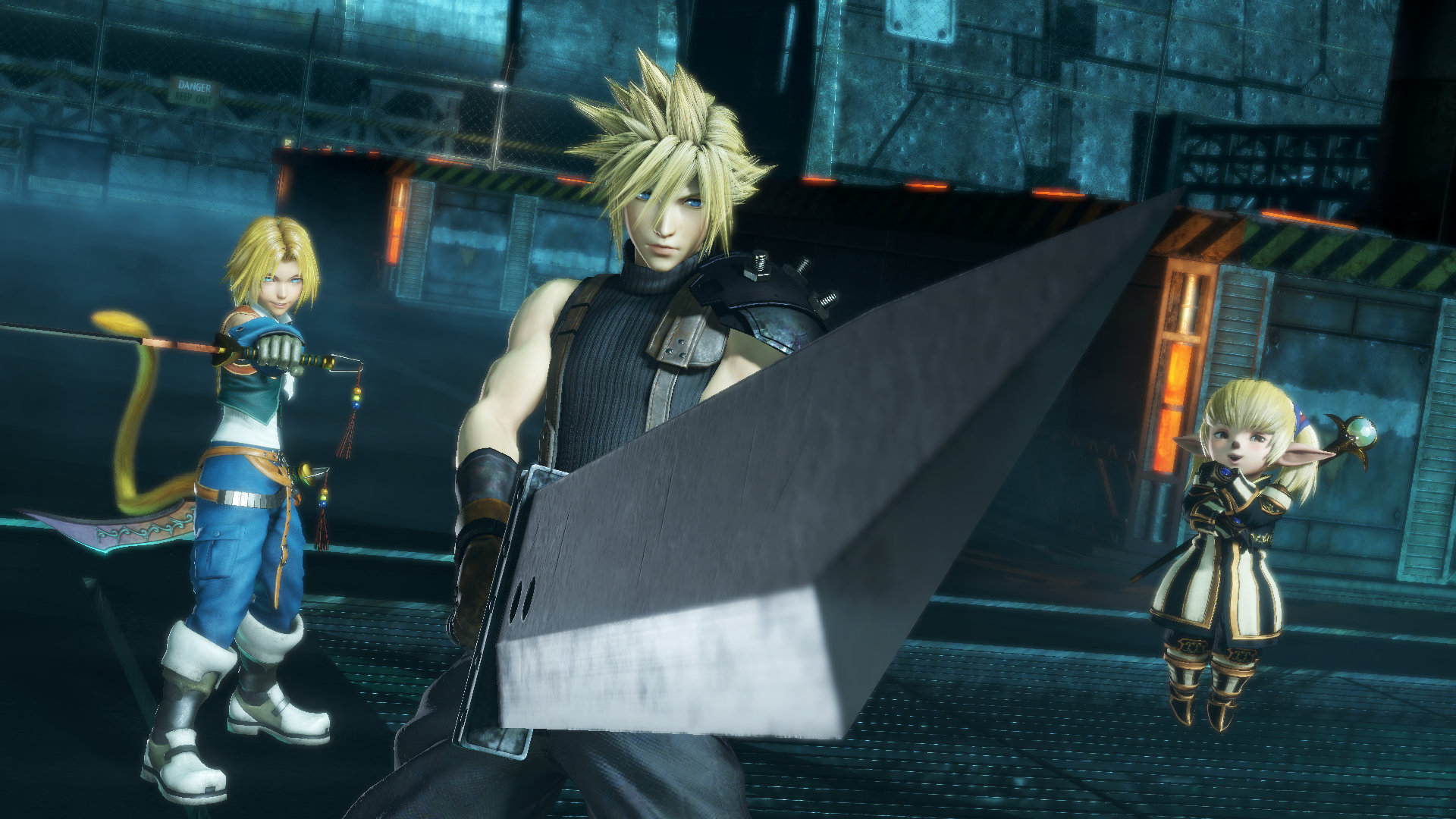 PS4/X1/PC – Projekt #1514/Sword Art Online: Fatal Bullet
Bandai Namco took the wraps off their big secret that was Projekt #1514. The game is a new entry for the Sword Art Online series called Fatal Bullet. Sword Art Online: Fatal Bullet is a hybrid shooter/RPG that balance gun and sword play with skill and gadget combat that will launch in early 2018 on PlayStation 4, Xbox One and PC.
PS4/PSVR – Paris Games Conference + PlayStation Experience
Sony announced that they will be holding a press conference later in the year at the Paris Games Conference instead of this week at Gamescom. The PlayStation Conference will take place on October 30th at 4PM GMT/11AM ET/8AM PT. Sony also announced the date for this years PlayStation Experience, which will be held on December 9th & 10th at the Anaheim Convention Center.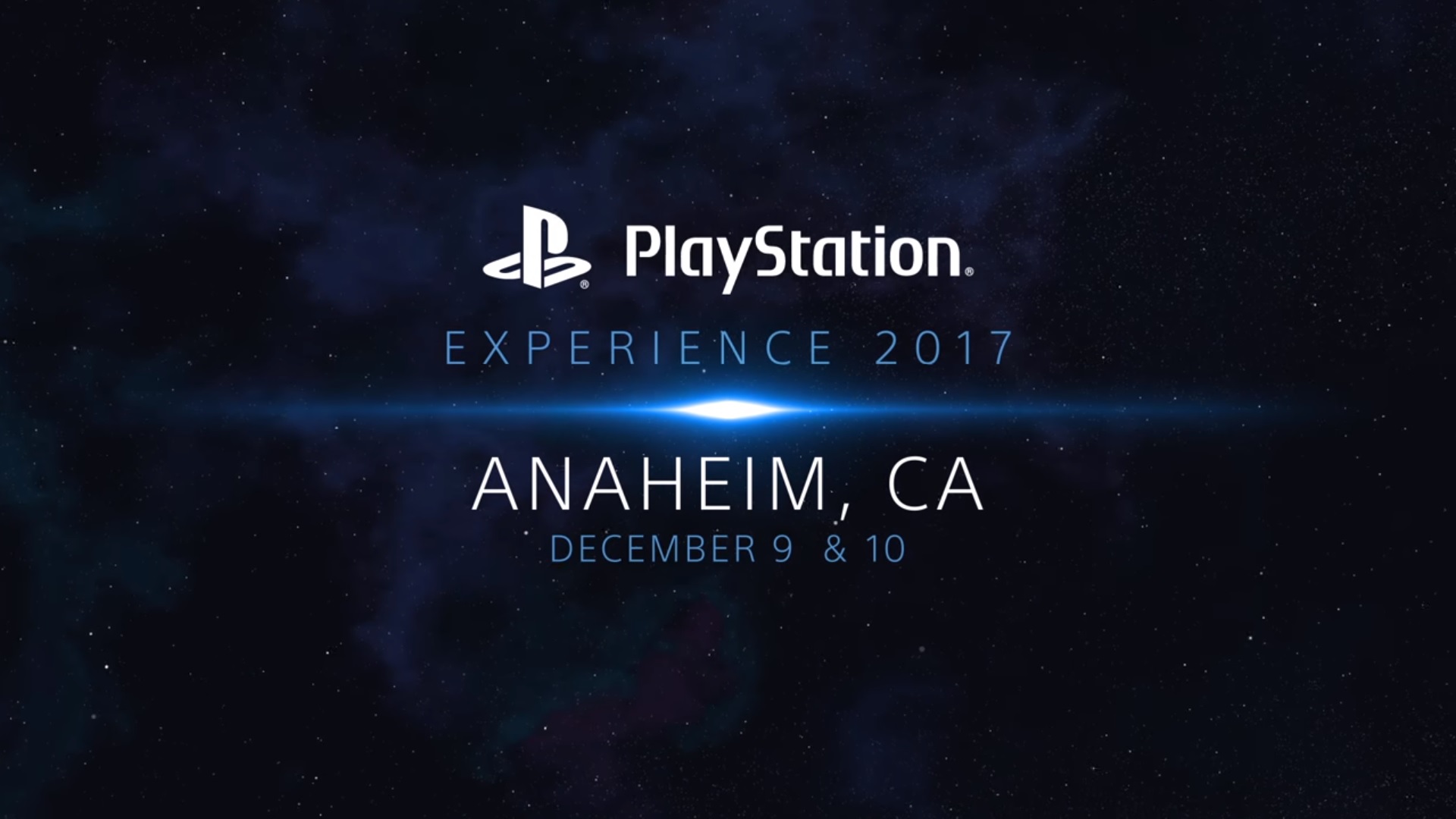 Xbox One/PC – ReCore
Microsoft and Armature teased incoming news for ReCore coming to Gamescom this week. Rumors have been floating around that ReCore would be getting a big 4K upgrade in addition to the last remaining bot and dungeon. We'll know whether the rumors were true in less than 24 hours.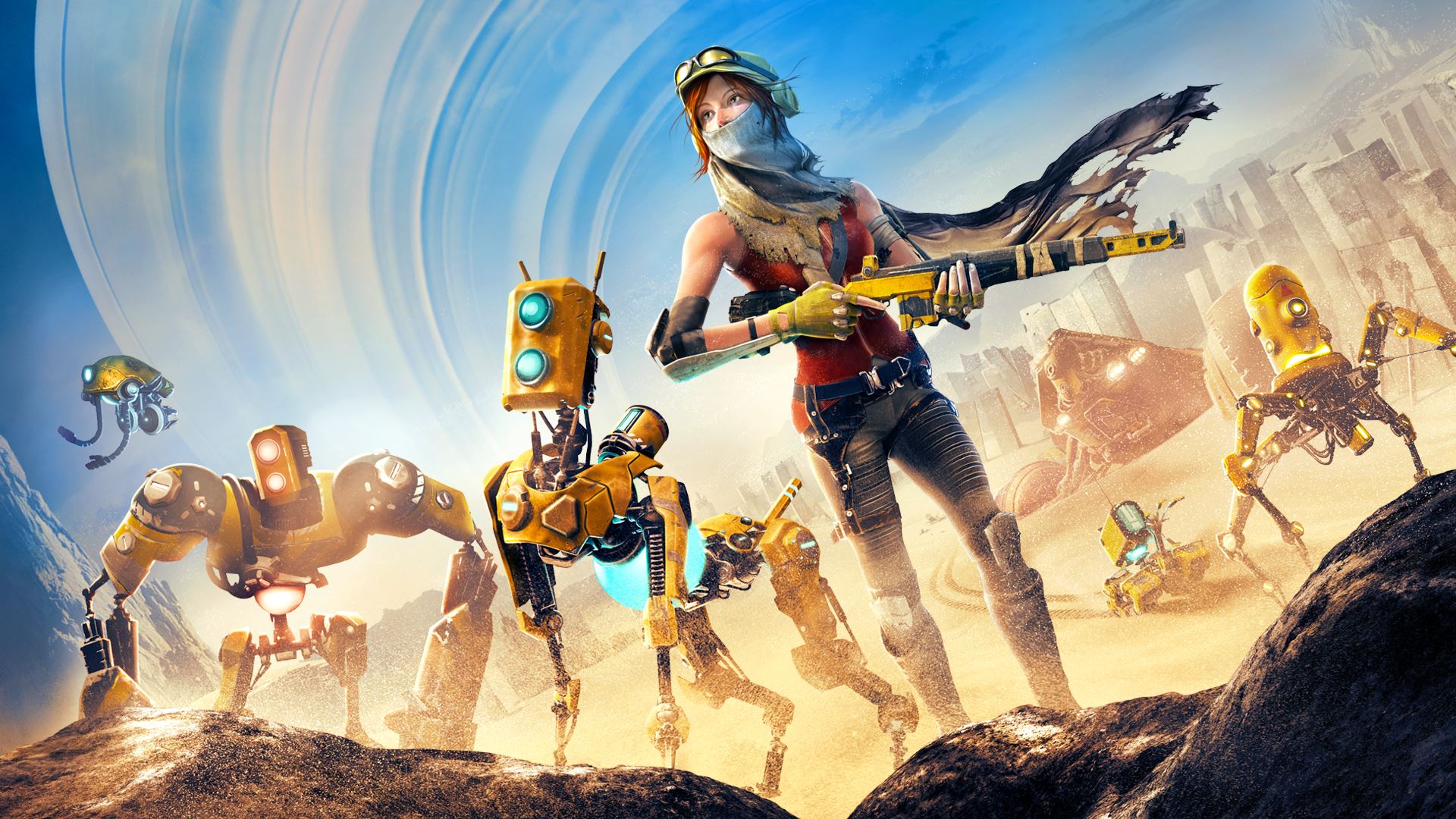 Everything Else:
Blizzard decided to backtrack on renaming Battle.net slightly. Though they did change the name. The online service is now known as Blizzard Battle.net. Source
Three Fields Entertainment announced that they will be bringing their crash simulator DangerZone to the Xbox One this fall. The game is a spiritual successor to Crash Mode from the Burnout Series.
Day Break Games announced that they were removing Just Survive from the H1Z1 universe with the newest update out now. The new update introduces a new map, Strongholds and a new narrative.
Ubisoft issued a new patch for The Division this week. Among the changes update 1.7 renames Feats to Commendations, introduces Global Events and modifies the gear sets in the game. Click here for more details.
Sega has revealed that a new race, the Skraven, is being added to Total War: Warhammer 2.
Sony announced details for the upcoming PS4 System Software 5.0 update. Check the full list here.
Latest Trailers:
Unknown Fate – Gamescom 2017 Gameplay Trailer
Agents of Mayhem – Launch Trailer
Middle-Earth: Shadow of War – Terror Tribe Trailer
Call of Duty: WWII – Private Multiplayer Beta Trailer
99 Vidas – Nintendo Switch Announcement Trailer
NBA 2k18 – Get Shook Trailer
Black Mirror – Announcement Trailer
The Evil Within 2 – The Twisted, Deadly Photographer
Planet of the Apes: Last Frontier – Trailer 1
Absolver – Friend & Foes Multiplayer Features Trailer
Marvel vs. Capcom: Infinite – Full Story Trailer
Kingdom Come: Deliverance –  Born From Ashes
Mid-Month Free Items:
PS+ Subscribers can download a free DLC pack for Dreadnought.
Xbox Live Subscribers can now download Trials Fusion on Xbox One and Red Faction: Armageddon on both Xbox 360 and Xbox One
Recently Released:
8.15.2017 – >observer_ (PS4, X1, PC)
8.15.2017 – Agents of Mayhem*  (X1, PS4)
8.15.2017 – Cities: Skylines* ** (PS4)
8.15.2017 – Matterfall (PS4)
8.15.2017 – Nidhogg 2 (PS4, PC)
8.15.2017 – Night Trap: 25th Anniversary Edition (PS4, PC)
8.15.2017 – Soldam: Drop, Connect, Erase (Switch)
8.15.2017 – Sonic Mania* *** (PS4, X1, Switch, PC)
8.15.2017 – Sudden Strike 4* ** (PS4)
8.15.2017 – Troll and I* ** (Switch)
8.15.2017 – Undertale** (PS4)
8.16.2017 – Conan Exiles*** (X1)
8.18.2017 – Rogue Stormers* (PS4, X1)
8.18.2017 – Thumper** (X1)
8.18.2017 – World to the West* (PS4, X1)
8.18.2017 – Zero Escape: Zero Time Dilemma* ** (PS4)
Incoming Releases:
8.22.2017 – ChromaGun – US Only** (PS4)
8.22.2017 – The Escapists 2* (PS4, X1)
8.22.2017 – >Mages of Mystralia** (PS4)
8.22.2017 – >Minecraft: Story Mode – The Complete Adventure* ** (Switch)
8.22.2017 – Uncharted: The Lost Legacy* (PS4)
8.22.2017 – >White Day: A Labyrinth Named School (PS4, PC)
8.22.2017 – >Wolfenstein: The Two Pack – The New Order + The Old Blood* (PS4, X1)
8.23.2017 – ChromaGun – Worldwide Release** (PS4, X1)
8.24.2017 – Bleed** (X1)
8.25.2017 – F1 2017* (PS4, X1)
8.25.2017 – Madden NFL 18* (PS4, X1)
8.25.2017 – Naruto Shippuden: Ultimate Ninja Storm Legacy* (PS4, X1)
* Titles with a * next to them will be released at retail and digitally, all other titles are digital only.
** Titles with two * next to them are currently available on other platforms.
*** Released through Game Preview Program.
Did you know you can report news for us too? Anyone can report the news, or post a review on gamelust.com, AND have a chance to become featured on our homepage! All you need to do is log in or register with us and add your voice today!