Jul 8, 17
|
All the news from the past week in one place.
If you're looking for that one stop shop for gaming news, look no further. Take a trip with us through time as we travel all the way back to last Sunday and report on every announcement, big and small, from the past week. This is everything that happened 7.2.17-7.8.17.
Most Popular:
Nintendo Switch – Arms
Nintendo will have a new DLC character coming with free July update named Max Brass. Brass is a bit of a tank, can take punches without flinching when his Arms are charged, health below 20% his arms are permanently charged.  The Max Brass DLC will be available on July 12th. Check out the video below to see Max Brass in action.
Multi – Assassin's Creed: Origins
Ashraf Ismail, Director for Assassin's Creed: Origins, commented on the size of the game world in ACO. "If I compare it to previous games in the past, I don't actually know the exact numbers [for Origins], but I would say that it's at least twice the size of Havana from Black Flag, at least."
While the size of Origins' world is bigger than that of Black Flag, Ismail doesn't think size is really all that important. "I don't think of the size of the city is what matters, it's really the content, the experience that you have inside of it. It's how alive it is. So we filled these locations with quests, with making each city feel unique to itself, why was it important to Egypt." Sauce
Xbox One – Gears of War 4
Gears of War 4 updates are incoming. The July update will include 2 new maps one of which will be very familiar to fans of the original Gears of War. The popular map Raven Down has been remastered for Gears of War 4, while the new map Reclaimed Windflare will be the first online map to incorporate the windflares from the campaign. The July update will also introduce two new character skins(Superstar Cole, Civilian Anya) and two new events(Raven Down 24/7 and a new Horde event to be announced later this month). Sauce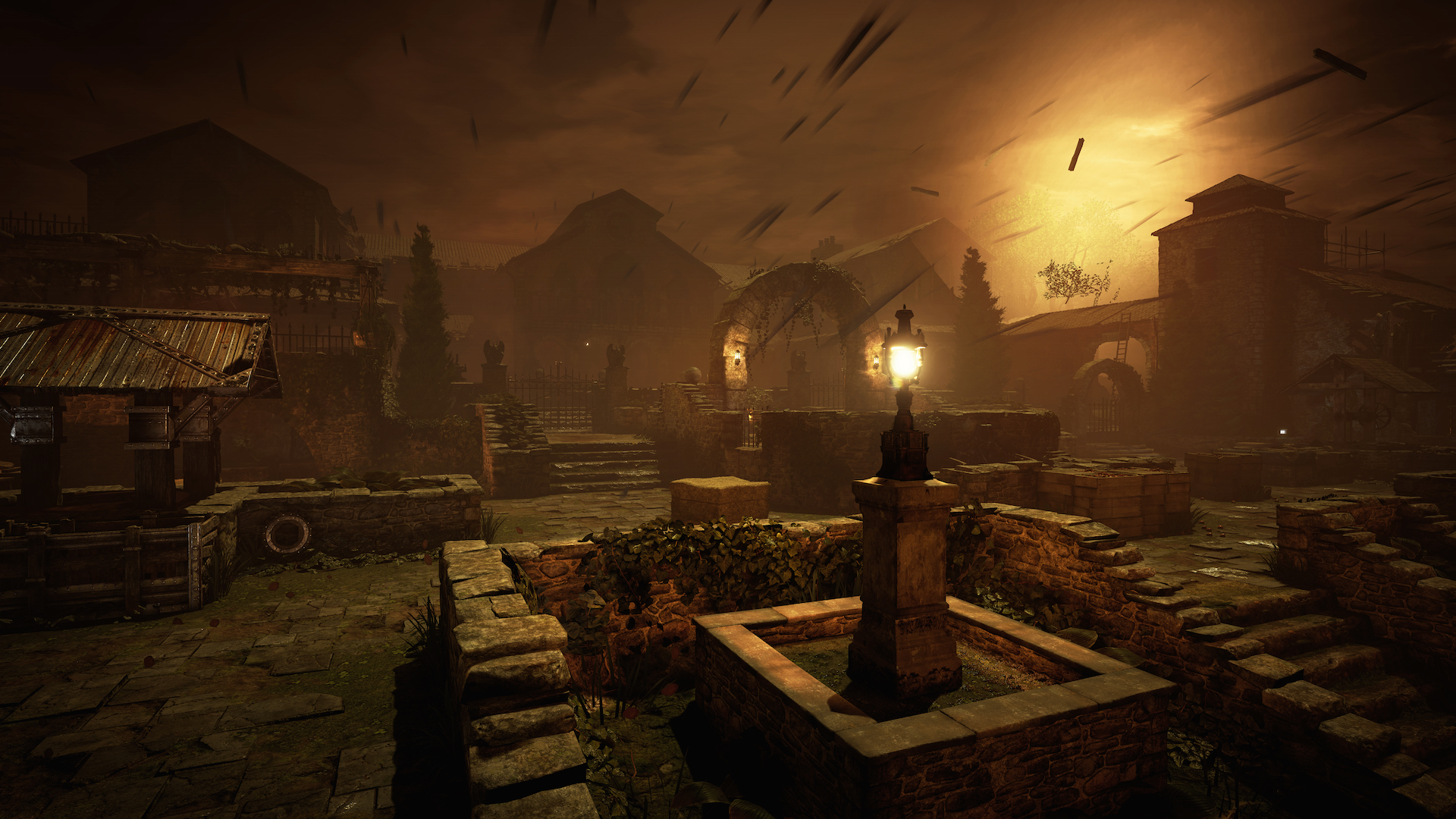 Multi – Activision – Call of Duty WWII/Destiny 2/Crash Bandicoot
Activision Publishing CEO Eric Hirshberg admits Call of Duty: Infinite Warfare was "clearly one future game too many." Hirshberg also laments missed opportunities with Destiny 1, lack of new content in a timely manner. High Moon, Vicarious Visions and other studios are helping create "an even more robust pipeline of content" for Destiny 2. Lastly, Hirshberg refers to Crash Bandicoot: N'Sane Trilogy as an experiment.
"We know there's a vocal fanbase that wanted that to come back. But you never know if that is emblematic of a larger audience or just this niche, nostalgia-based community. So far, we are seeing some real passion for it, so that could lead to other things. Sauce
Multi – Console Wars
Sony continued to shoot itself in the dick this week after Anthem fans noticed the Xbox button prompts briefly appeared in a trailer advertising the game on PlayStation 4 Pro. A gaffe that did not go unnoticed by GM of Xbox Games Marketing Aaron Greenberg, "Oops!"

Nintendo Switch – Splatoon 2
Nintendo held one of their popular Nintendo Direct shows showcasing Splatoon 2. The biggest news is that Splatoon 2 will be getting a free playable demo a week prior to launch. Nintendo also shared some news about a Splatoon 2 app on smartphones for setting up matches and chatting with friends. You can view the full direct below.
PlayStation 4 – Horizon: Zero Dawn
A new update for Horizon Zero Dawn came out this week. Update 1.30 adds two highly requested features with a New Game + mode and the new Ultra Hard mode. Two new trophies were also added, one for each of the new game modes. A face paint customization option and updated versions of existing weapons and outfits featuring extra mod slots have been added as well. Sauce Full Patch Notes
Xbox One – Halo
Microsoft had a few announcements as part of the Halo Summer Celebration. Fans will be thrilled that 343i has finally confirmed that Halo 5 will be getting the 4k treatment for the release of the Xbox One X this November. Microsoft also announced that Halo: Anniversary, Halo 3, Halo 3:ODST and Halo 4 will all be joining the Xbox Backward Compatibility Program in the near future and will support LAN play between Xbox One and Xbox 360 consoles. To sweeten the deal, all DLC for these titles will be made available on the Xbox Store absolutely free of charge. Sauce
Multi – Overwatch
A new patch was added to the Public Test Region for Overwatch on Windows PC. The patch will feature new highlight options, loot box updates, and a new playable character, Doomfist. Sauce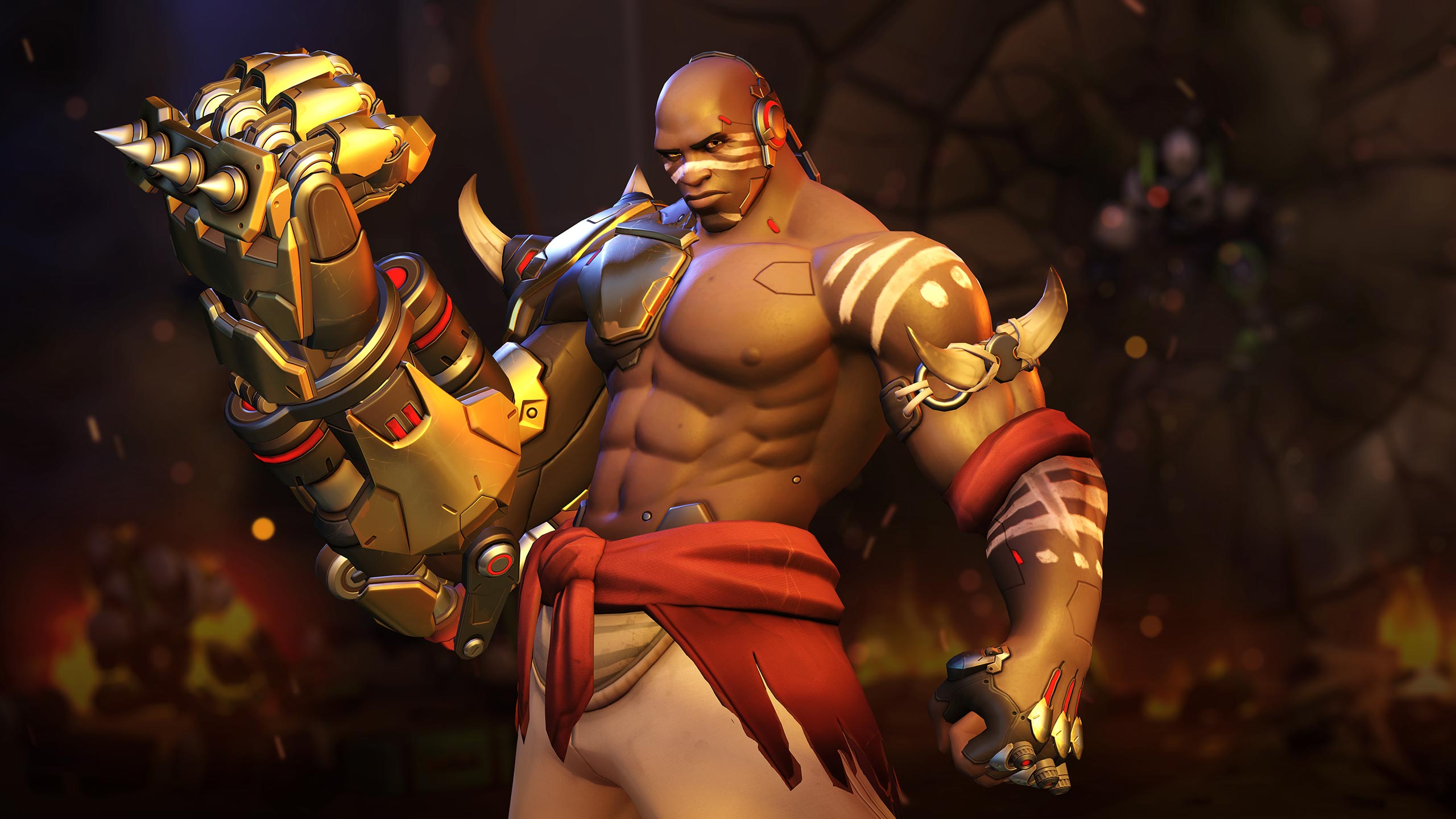 Most Interesting:
Nintendo Switch – Platinum Games
Platinum was in a very playful mood this week. At the start of the week Platinum teased a possible Switch release for the Bayonetta franchise on Twitter. They weren't done teasing us with more Switch news, this time hinting that Wonderful 101 may be coming to Nintendo's hybrid console as well. Sauce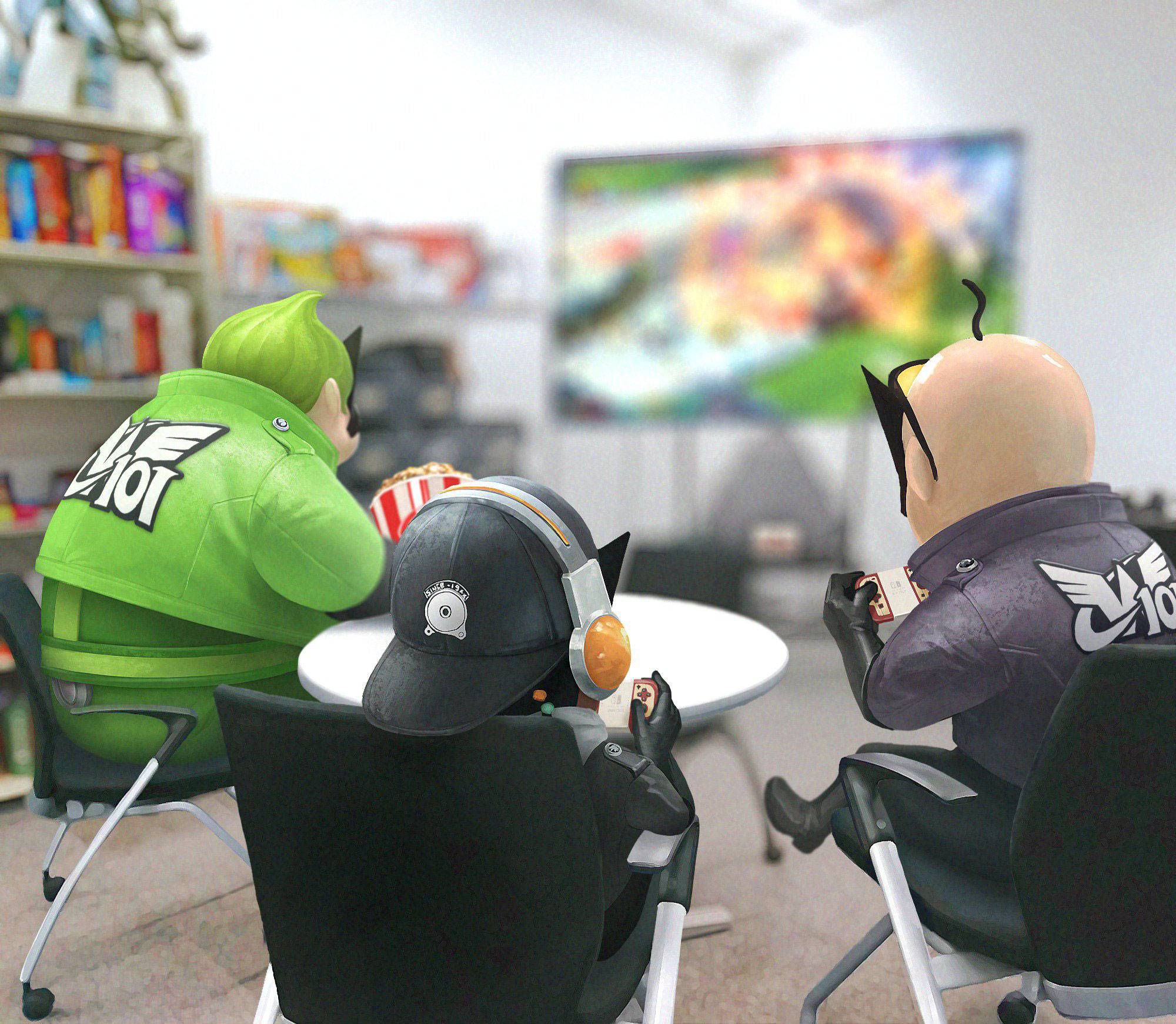 Xbox One/Windows 10/Steam – Player Unknown's Battlegrounds
Player Unknown, aka Brandon Greene, shared a few images of a new map based in a desert on Twitter this week. Sauce
Greene later announced that the full release date for Battlegrounds has been pushed back from October 2017 to "before the end of Q4 2017." This most likely refers to the end of the Fiscal Year, which would be March 31st. Whether or not this will affect the Xbox One release was not addressed in the blog post. Sauce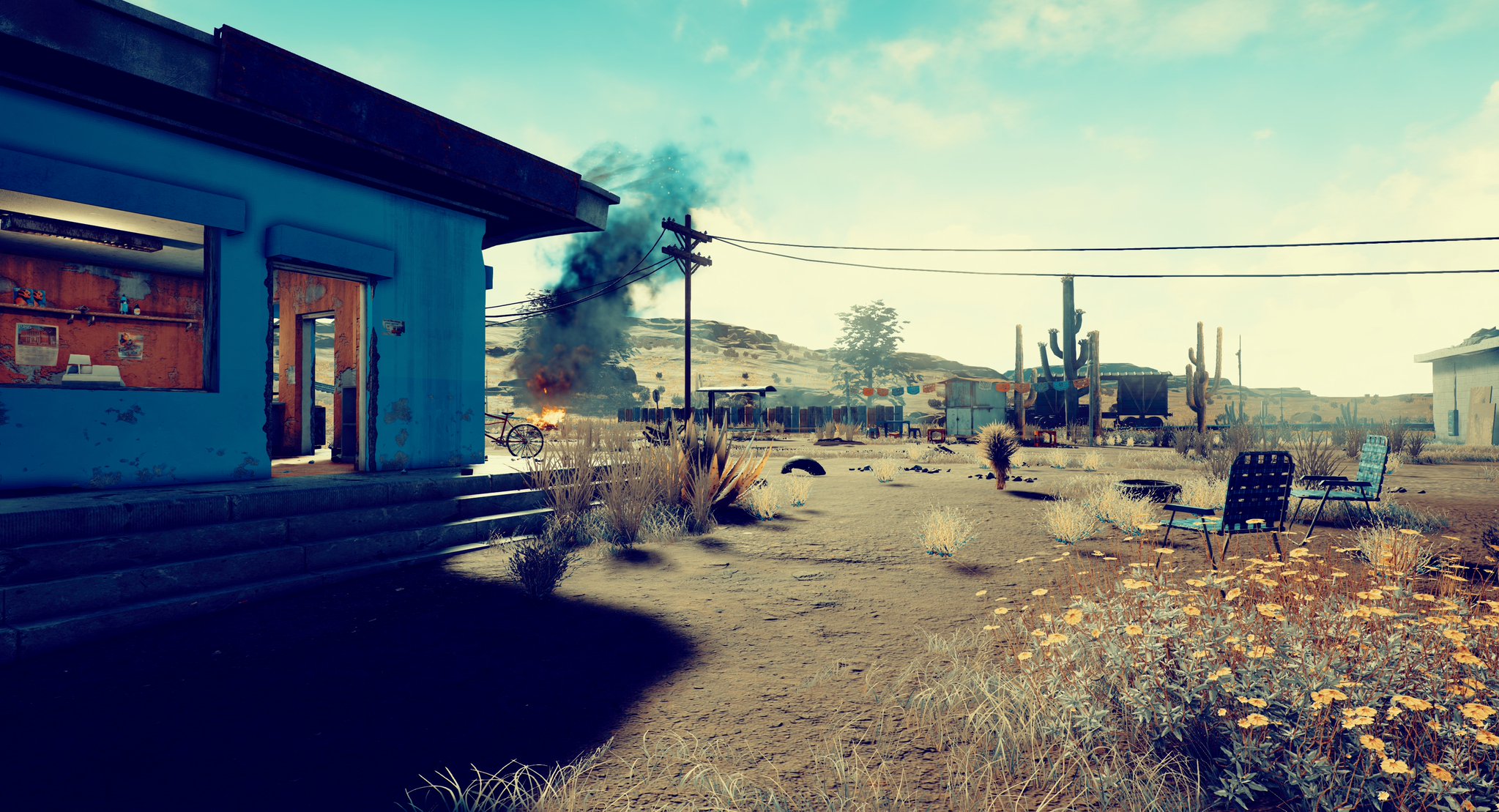 Super Nintendo – Rayman
An early prototype of Rayman for the Super Nintendo was recently dumped by Omar Cornut, a programmer who worked with Rayman creator Michel Ancel while developing Wild. Asked how he obtained the unreleased game, he responded "There's not a lot to it really; I borrowed the cartridge from Michel Ancel who kindly let me look at it and dump it." The game is in a very early prototype stage and not the final game. A more recent copy featuring 2 player co-op was also prototyped but has not yet been found. Sauce Download ROM
Multi – Lords of the Fallen 2
CI Games has confirmed that at Lords of the Fallen sequel is still on the way, though progress is going slow. Sauce
"We have a very small team working on the Lords of the Fallen sequel."
"What we said about departing from triple-A: it means that we can really focus on the quality of our products, not thinking we have to match the scale of the major releases. From our standpoint it doesn't mean anything negative. It goes for the Lords of the Fallen sequel as well. It doesn't mean that we are not continuing with Lords of the Fallen – we definitely have that game in our plans and we definitely want to make this a great game. We're very serious about Lords of the Fallen the sequel. It's nothing like going halfway: this is definitely the quality way."
Nintendo Switch – Telltale Games
More Telltale games could make their way to the Nintendo Switch after the release of Minecraft: Story Mode Season 1.
"It wouldn't be unheard if more of our series also made it to Switch; we love the platform. It's kind of perfect for what we do," he said. "All of our games are the same on mobile as they are on consoles. And for a mobile console [like the Switch] it's pretty awesome." Sauce
Xbox One/Windows 10/Steam – Cuphead
StudioMDHR reaffirmed that Cuphead will be exclusive to Xbox on console. Cuphead will launch on Xbox One, Windows 10 and Steam with a GOG release to come shortly after. The game may also come to Mac and even Linux down the road depending on how successful the game is. StudioMDHR also confirmed that they own the Cuphead IP. Sauce
Multi – Rocket League
The Anniversary Update is out for Rocket League. This update introduces the Champions Field map to all playlists, adds free Rick and Morty customization options plus a whole new "Overdrive" Crate with 2 new cars(Animus GP and Centio V17) replacing the "Champions" Crate. Engine Audio, Goal Explosions, new Trails and animated decals have been added to the car customization categories. In a second announcement celebrating Rocket Leagues 2 year anniversary, Psyonix announced that the game will host a "Double Drop-Rate Weekend" for the first time ever. This announcement was accompanied by a graphic containing statistical data for the game. Since launch, the game has been played by 33 million players with more than 1.5 billion matches played. In the last 12 months alone, there has been an average of 6.1 million returning every month, 3.3 million per week, and a daily average of 1.6 million players. Sauce 1 Sauce 2
Multi – Assassin's Creed
Adi Shankar, producer of the newly released Castlevania animated series on Netflix, has announced that his next project will be an anime based on Assassin's Creed. Sauce
PlayStation 4/Windows – PS Now
PlayStation Now adds 20 games from the PS4 to the streaming service.
Akiba's Beat
Broken Age
Castlestorm Definitive Edition
Darksiders II Deathfinitive Edition
Dead Nation: Apocalypse Edition
Evolve
Exist Archive: The Other Side of the Sky
F1 2015
God of War 3 Remastered
Grim Fandango Remastered
Helldivers
Killzone Shadow Fall
MX vs ATV Supercross Encore
Nidhogg
Resogun
Saints Row IV: Re-Elected
Super Mega Baseball
Tropico 5
Ultra Street Fighter IV
WWE 2K16
Multi – The Elder Scrolls Online
Bethesda dropped a few details on the next expansion for The Elder Scrolls Online. The Horns of the Reach will be available alongside the August Update and will add two new dungeons, Bloodroot Forge and Falkreath Hold. A new map called Arcane University will be added to the regular Battlegrounds rotation and "features heavy indoor fighting, tricky teleporters, and high platforms that force you to watch your feet at all times." A new game type called Chaosball is also being added and sounds like a lot of fun. "In Chaosball, you must capture and hold onto the "ball" for as long as you can. The longer you hold onto the ball, the more points you earn. However, while controlling the ball, it'll also apply a healing and armor debuff and gradually deal damage to you and your entire party!" The update will also add "Quality of Life" improvements to the base game. Check the source page for the full details.  Sauce
Multi – Mass Effect: Andromeda
A new update to Bioware's maligned Mass Effect: Andromeda has been released that further addresses problems with facial animations in the game. BioWare has also added a new Platinum mode difficulty featuring "tougher enemies and a mix of heavy hitters from all factions." A Veteran Bonus rank that increases your available power, combo, and melee damage for every character. New variants for Uncommon, Rare, and Ultra Rare weapons have been added, with adjustments to some Ultra Rare weapons "so they pack a heavier punch."
BioWare has also brought back the Batarian Scrapper and his Kishock Harpoon Gun, added the ability for enemies to disrupt Hacks, reduced Upload's deplietion rate when not controlled by players, and replaced Assassination with a Boss objective featuring stronger enemies that have special nameplates, more hit points, and are resistant to Cobra RPGs. Sauce Full Patch Notes
Nintendo Switch – Thimbleweed Park
Ron Gilbert Teases 'multiple announcements' for Thimbleweed Park coming next week alongside video of the game being played on the Nintendo Switch.
Windows PC – Hearthstone
Blizzard announced a new expansion to Hearthstone called Knights of the Frozen Throne. In this expansion you can collect up to 135 new cards, play through 8 new free missions, and even fight the Lich King himself. Sauce 1 Sauce 2
Multi – Ark: Survival Evolved
Ark: Survival Evolved is making the news for the wrong reasons yet again. Studio Wildcard has raised the price of the game twofold to $60 ahead of it's imminent retail release. While this would be normal for any other game, Ark isn't exactly anywhere close to being finished. The game is essentially in Alpha state and is littered with bugs and dated graphics. This also does not include the paid DLC that was already released for the unfinished game, further giving the studio the appearance that they are more interested in stuffing their hand down your pants to rob you of your hard earned cash than actually providing you with a complete and polished game.
Xbox One/Windows PC – Star Wars: Battlefront, Battlefield 1, Titanfall 2, Sims 4, Oxenfree, Rebel Galaxy
EA/Origin Access are getting big titles added to the vault in the near future. All 4 Star Wars: Battlefront DLC have been added to both services, while Battlefield 1 and Titanfall 2 are scheduled to be added to the vault before the end of September. Origin Access owners will also get.. *cough* access… to The Sims 4: Digital Deluxe Edition, Oxenfree, and Rebel Galaxy.
EA will also have trail periods for all 4 of it's sports titles, with FIFA 18 available on both services, and NHL 18, Madden NFL 18 and NBA Live 18 all playable early for EA Access subscribers on Xbox One. Sauce 1 Sauce 2
Xbox One/Windows 10 – Fable Fortune
"Due to an unexpected administration hiccup we are unfortunately unable to launch the Xbox One version of Fable Fortune next week and we've made the decision to move the launch date back to July 25th on all platforms. This is to make sure Fable Fortune releases on PC and Xbox simultaneously, so we can make the most of cross-play between the platforms."
Everything Else:
Bandai Namco announced Gundam Versus will be out on September 29th on PlayStation 4.
There's a new leader atop the global Xbox Gamerscore leaderboards. Stephen "smrnov" Rowe has claimed the top spot with 1,592,280 gamerscore. Previous and long-time leader Raymond "Stallion83" Cox currently sits at 1,585,894 points.
Sony announced a small update to PSN Trophies that will allow them to sync much quicker on PS4. Sauce
Sega announced Total War Saga, a spin-off series of titles that will focus on exciting pivotal moments in history rather than whole historical eras. Sauce
Fate/Extella: The Umbral Star was announced for PC and will be launching beside the Nintendo Switch version on July 25th. The game will cost $60 at retail and on the EShop for Switch, and $50 on Steam with an additional 10%($5) off during the first week. Sauce
Blaster Master Zero is getting two new playable characters via DLC. Shantae will be available for free through July 19th, with a price of $2 after that. Shovel Knight will join her in the month of August. Both characters will be available for Switch and 3DS and playable in the EX Character Mode.
Pokemon Go is in the news yet again. This time Nintendo has announced that the game has been downloaded more than 752 million times generating revenue in excess of $1.2 billion. Sauce
NBA 2K18 will feature a different cover athlete in Canada this year. DeMar DeRozan will be the featured superstar North of the border in the upcoming basketball title.
Nintendo announced a 3rd art book for The Legend of Zelda focusing entirely on the latest entry Breath of the Wild. Sauce
Mike Ybarra confirmed that Xbox Game Gifting is close to completion in a response on Twitter.
Latest Trailers:
New trailer: Agents of Mayhem – Magnum Sized Action
IGN First: Destiny 2's social area The Farm revealed.
New Trailer: Fire Emblem Warriors Switch Trailer
NIS America was at AX2017 to announce that The Longest Five Minutes(Switch, Vita, Steam) and Penny Punching Princess(Switch, Vita) will be coming west in 2018.
Flip Wars comes to the Nintendo Switch E-Shop in Europe on July 6th. Whether the game will be coming to North America or Australia was not announced.
Bandai Namco has announced Ultimate Tekken Bowl as the August DLC for Tekken 7. Check out the trailer below.
New Trailer: Gundam Versus Game Modes Trailer
New Trailer: Layton's Myster Journey: Katrielle and the Millionaires' Conspiracy
New Trailer: Destiny 2 Open Beta Launch Trailer
Recently Released:
7.4.2017 – Starship Theory (Steam)
7.4.2017 – That's You! (PS4)
7.6.2017 – Kirby's Blowout Blast (3DS)
7.6.2017 – Metal Slug 2 (Switch EShop)
7.7.2017 – Accel World Vs. Sword Art Online (PS4 & PSVita)
Incoming Releases:
7.11.2017 – Final Fantasy XII: The Zodiac Age (PS4)
7.11.2017 – Minecraft: Story Mode – S2E1: Hero in Residence (PS3, PS4, 360, X1, PC, iOS, Android)
7.11.2017 – MotoGP 17 (PS4, X1)
7.11.2017 – Hunting Simulator(PS4, X1)
7.11.2017 – Iron Crypticle(Xbox One)
7.13.2017 – Serial Cleaner(Xbox One)
Did you know you can report news for us too? Anyone can report the news, or post a review on gamelust.com, AND have a chance to become featured on our homepage! All you need to do is log in or register with us and add your voice today!