Jul 15, 17
|
All the news from the past week in one place.
If you're looking for that one stop shop for gaming news, look no further. Take a trip with us through time as we travel all the way back to last Sunday and report on every announcement, big and small, from the past week. This is everything that happened 7.2.17-7.8.17.
Most Popular:
PlayStation 4 – Nioh
Nioh fans have something to cheer about, unless you're tired of getting your ass kicked. Team Ninja announced their second DLC pack for Nioh called Defiant Honor will be out on July 25th. Defiant Honor will take place in Osaka Castle, "the largest and most impregnable castle of Sengoku era." Team Ninja indicated that new difficulty levels and trophies are coming as part of the DLC as well. Defiant honor will be free for Season Pass holders and available for purchase on the PlayStation Store for $9.99 for everyone else. Sauce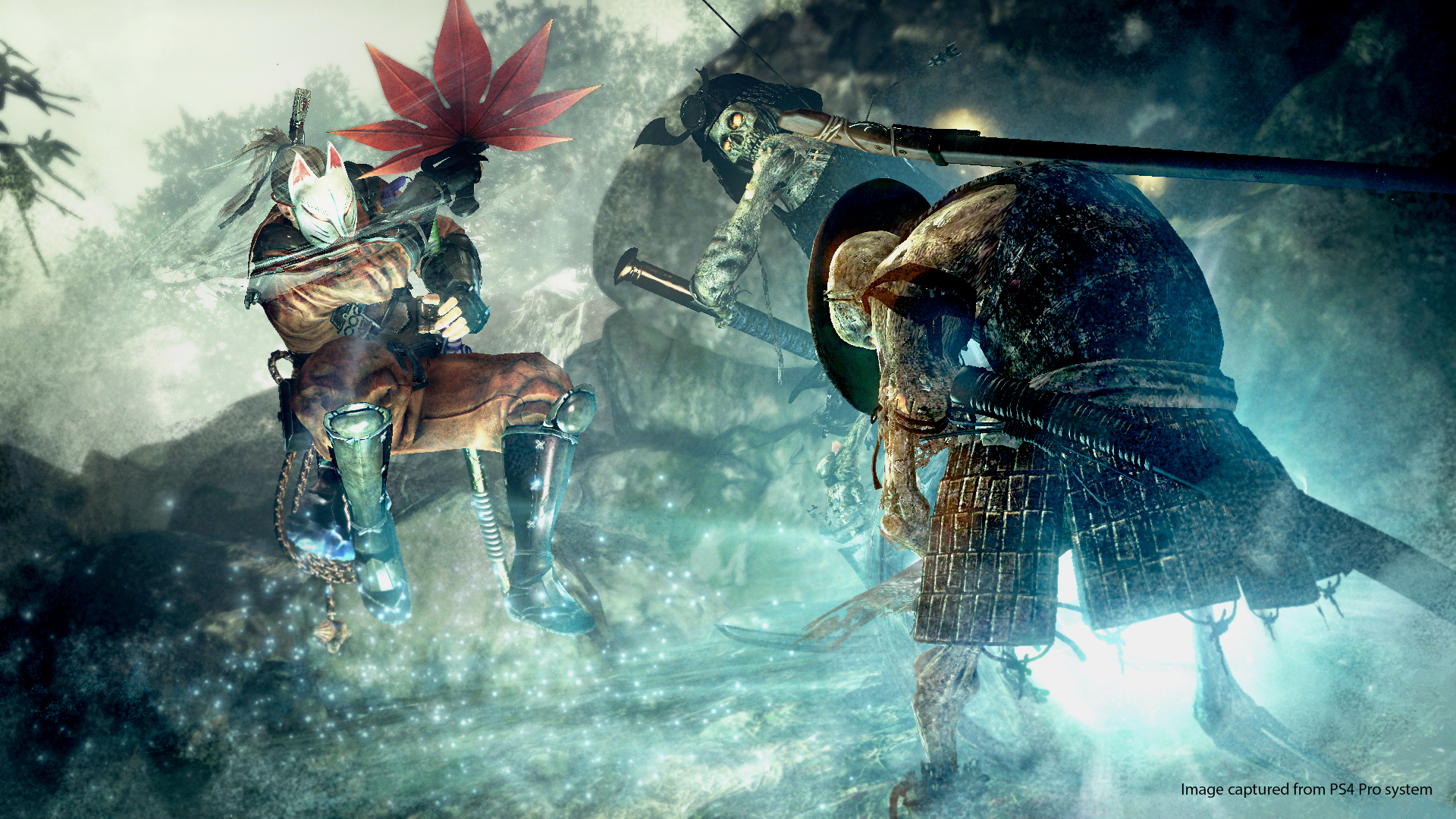 Multi – Star Wars: Battlefront II
Electronic Arts has announced that the Open Beta for Star Wars: Battlefront II will start on October 4th for fans who have pre-ordered the game prior to October 1st. The rest of us will have to bitch and moan for two days until October 6th to join the Beta. Seriously, a whole two days, what in the fuck will we ever doooooo…
During the Beta you'll get a chance to play the Galactic Assault mode on the Naboo: Theed map previously demo'd during E3 this year.  A Starfighter Assault battle will also be available as part of the Beta Test with details on this mode to be shared at Gamescom later this year.
The Beta Test will be available on PlayStation 4, Xbox One and Origin for PC and ends on October 9th, 2017. Sauce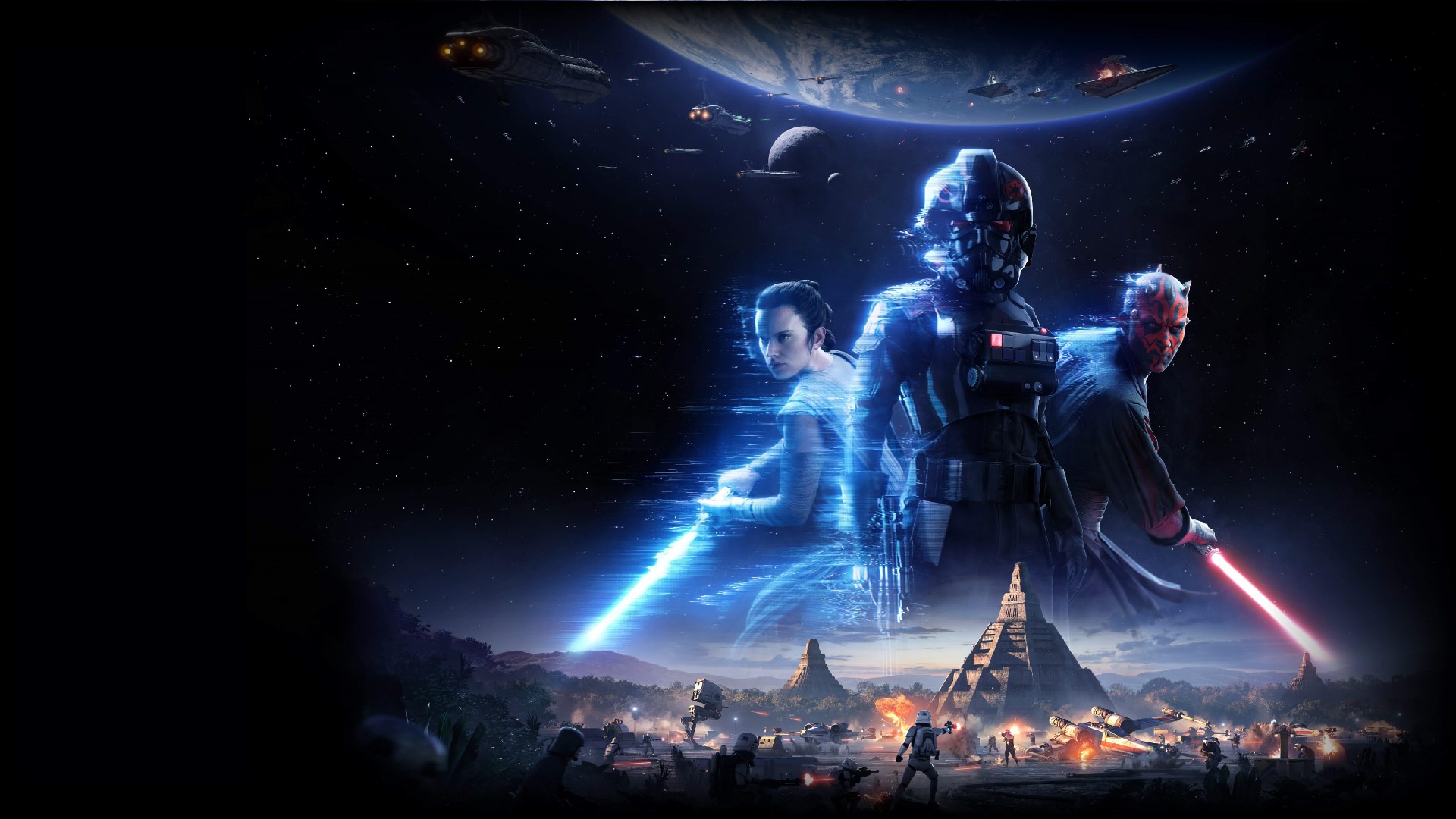 Multi – Rainbow Six: Siege
Ubisoft shared the patch notes for the incoming Rainbow Six: Siege Title Update 2.1.1 due out on July 11th. Sauce
Xbox One – Earth Defense Force: Insect Armageddon, F1 2014 and Super Street Fighter IV: Arcade Edition
Three more games were added to the Xbox One Backward Compatibility Program. Major Nelson announced the first two, Earth Defense Force: Insect Armageddon an F1 2014, on Tuesday, while Super Street Fighter IV: Arcade Edition was announced on Thursday. If you own the discs on the Xbox 360, all three are now playable on the Xbox One Sauce 1 Sauce 2
Multi – Injustice 2
Mortal Kombat fans got their hands on Sub-Zero as a playable character this week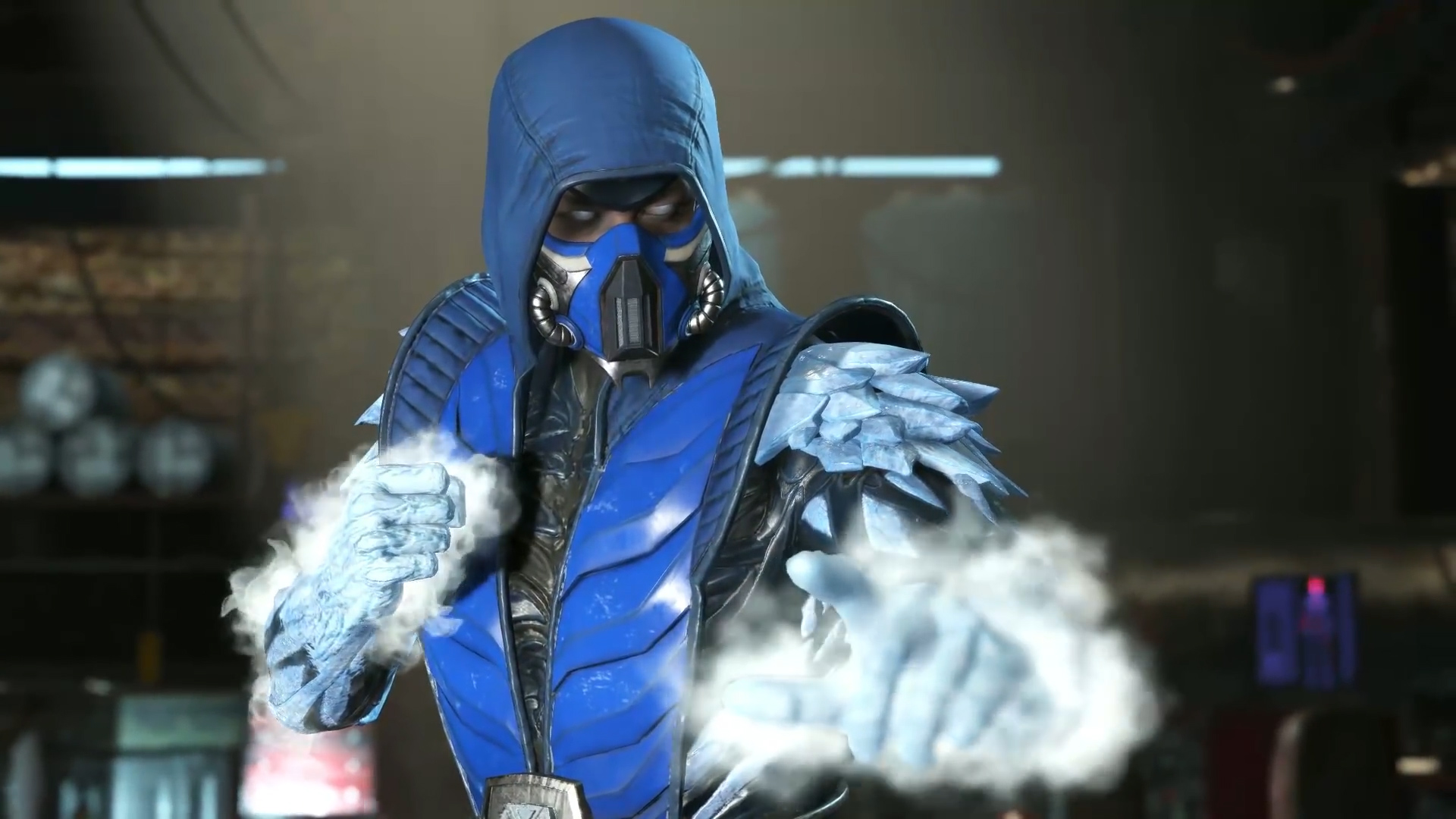 Multi – Project Cars 2
Bandai Namco has released a full track list and car list ahead of the games release in September. An additional 20 tracks have been added for the sequel, including the Daytona infield track, Indianapolis Motor Speedway and the Long Beach street circuit. The game will also feature over 180 cars including Indycars for the first time. Check out Source 1 for track list, and Source 2 for the car list.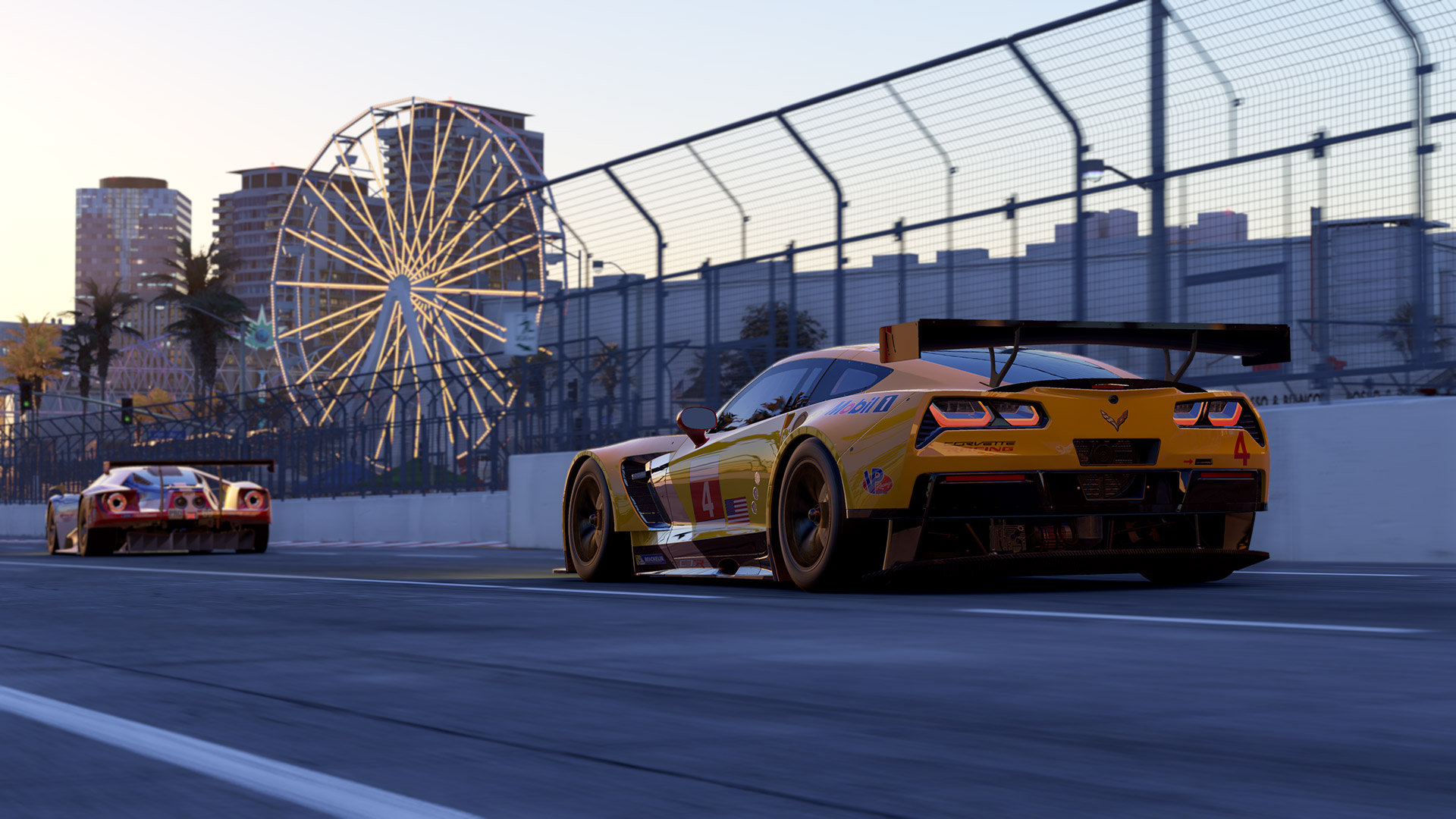 PlayStation 4 & Steam – Ni No Kuni II: Revenant Kingdom
Ni No Kuni II director Akihiro Hino announced that Revenant Kingdom will be arriving a little late. Ni No Kuni II is now scheduled to come out a few months later on January 19th, 2018.
Hino-san also issued a statement to clear up comments about Ni No Kuni II possibly having multi-player. Hino-san misunderstood a question during an interview at E3 and thought the interviewer was inquiring about online content in general. Hino-san was actually referring to online announcements of in-game events. Sauce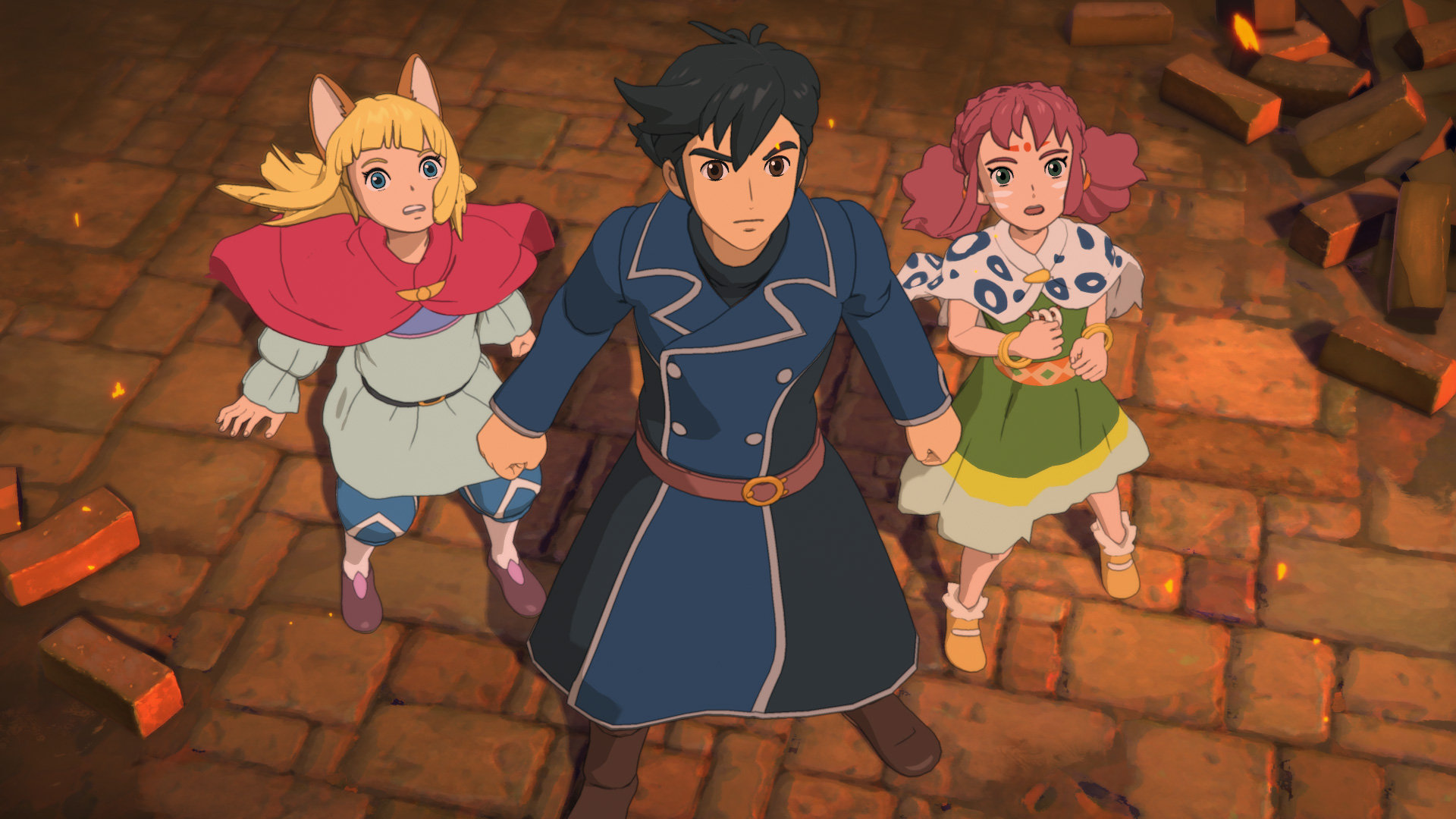 Xbox One – Xbox One X
Microsoft announced that their new 4k gaming machine, Xbox One X, would be playable on the show floor at gamescom in August. In addition there will also be a Live show on Sunday August 20th 9pm CEST, 12:00pm PDT featuring the latest news and announcements for the new console. Microsoft will also be holding a live show for Age of Empires as well as an Xbox FanFest at gamescom. Sauce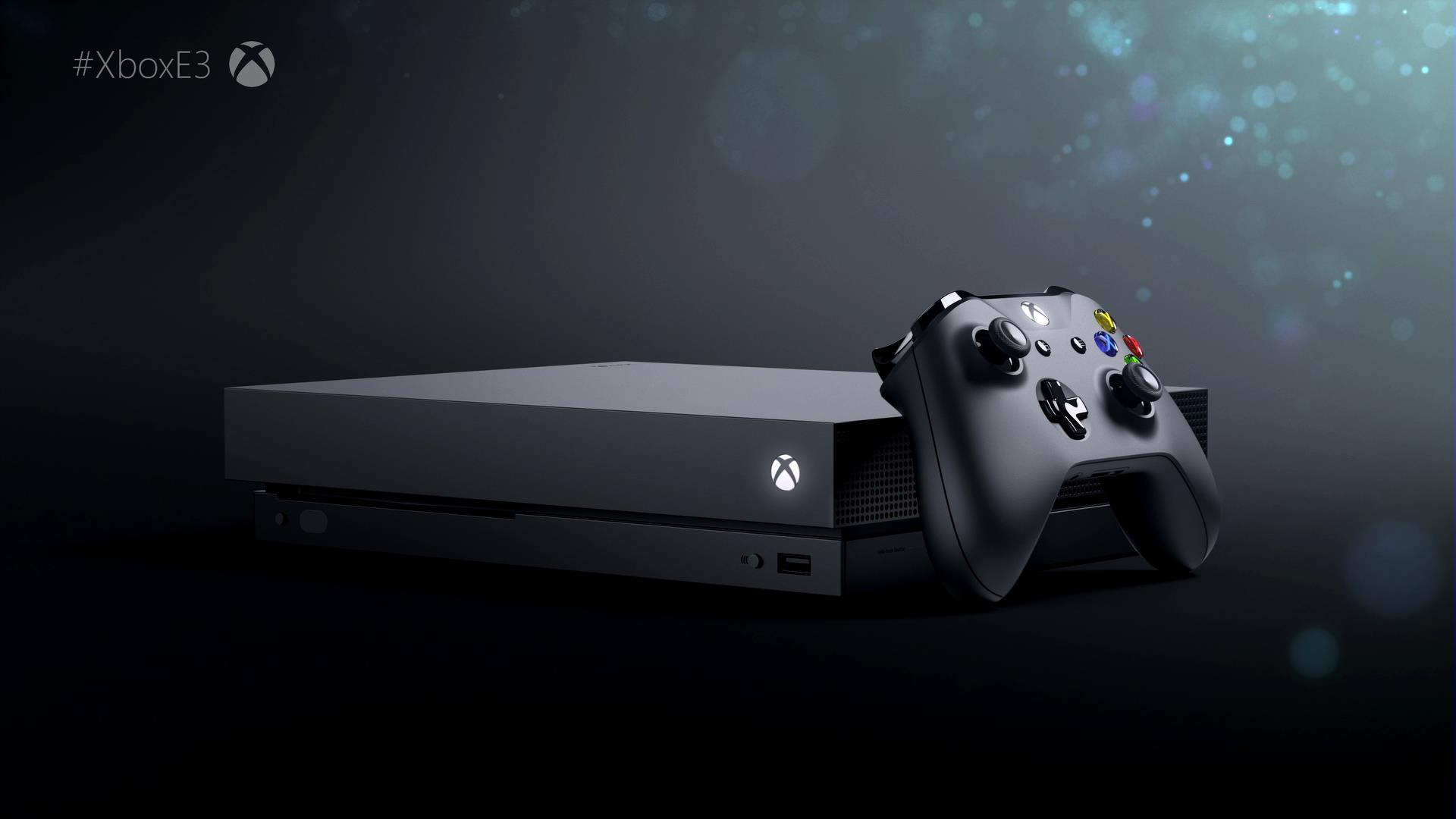 Most Interesting:
PlayStation 4 – The Tomorrow Children
Once a highly touted PlayStation exclusive and featured at E3, The Tomorrow Children is the latest indie title to fail to live up to expectations. The games Director Dylan Cuthbert announced that the servers for The Tomorrow Children will be shut off and that November will be "your last chance to play EVER!" Cuthbert stated that Q-Studios were having trouble getting new users was among the reasons why the game is shutting down so soon. Challenges running an MMO and having constant content for users to consume also played a factor in the decision. Sauce
Oculus Rift + Touch
If you've been hesitant to jump into the VR Scene Oculus may have the offer you've been waiting for. For a limited time you can pick up a Rift, the Touch controllers, an Xbox One controller, two sensors, a remote and 7 bundled games for only $399.99. Sauce
Nintendo Switch – Dragon Ball Xenoverse 2
Late but not forgotten, Dragon Ball Xenoverse 2 on the Nintendo Switch finally has a release date. Featuring new content in the form of 2 player battles on a single handheld and up to 6 person local multiplayer. Perhaps the most intriguing addition is the ability to perform special attacks using the Joy-Con motion controls. Dragon Ball Xenoverse 2 will be available for the Switch on September 22nd, 2017. Sauce
Nintendo Switch – WWE 2K18
WWE announced that the popular wrasslin game will be coming to the Nintendo Switch in the Fall of 2017. Sauce
Rumor: PlayStation 4 – No Man's Sky
No really, hear us out! It sounds like something interesting is finally happening in No Man's Sky. Hello Games has appeared to set off a viral campaign for an update coming in August that appears to be linked to the Waking Titan Alternate Reality Game. While it does not confirm anything exciting will be added to the game, the mystery behind the whole thing is interesting by itself.  Sauce
Steam – Half-Life, HL: Blue Shift, HL: Opposing Force
If you're looking for a good reason to play Half-Life… erm… wtf do you need a reason for? Ok, WHEN you decide to go back and play Half-Life again you'll be pleased to know Valve is still patching the game. A patch was issued on Steam for Half-Life nearly 20 years after it's initial release. Valve didn't stop there as patches for Blue Shift and Opposing Force were also issued. In addition to the patches, Valve left thank you messages to the community members who reported the bugs. Isn't that sweet? Sauce 1 Sauce 2 Sauce 3
Nintendo 3DS – Pokemon Ultra Sun & Moon
A new dual pack for Pokemon Ultra Sun & Moon appeared on Amazon this week complete with a Steelbook cover. Sauce
Multi – Mafia III
Hangar 13 posted details for the 3rd Story DLC for Mafia III on their blog this week. 'Signs of the Times' will arrive on July 25th and "draw you into a creepy game of cat-and-mouse that feels more like a 1960s-inspired psychological thriller." Sauce
Multi – What Remains of Edith Finch
Xbox fans will be able to get their hands on the critically acclaimed walking simulator by Giant Sparrow on July 19th. Sauce
Multi – Overwatch
Blizzard announced on Twitter that progression has been added for Doomfist on the Public Test Region servers. Sauce
Multi – The Surge
Deck 13 has announced that a playable demo will be available for The Surge in the near future. The demo will be available on PlayStation 4, Xbox One, and PC. The PlayStation 4 Pro demo will include HDR support, Dynamic 4K resolution, and a 1080p/60fps mode. Sauce
Everything Else:
Sony will be releasing a Limited Edition Glacier White PlayStation 4 Pro bundled with Destiny 2, the Destiny 2 Expansion Pass and a Destiny 2 Digital Content Voucher. Amazing how much better the console looks in white. The Limited Edition will be out on September 6th, 2017 at a cost of $449.99 USD/$549.99 CAN. Sauce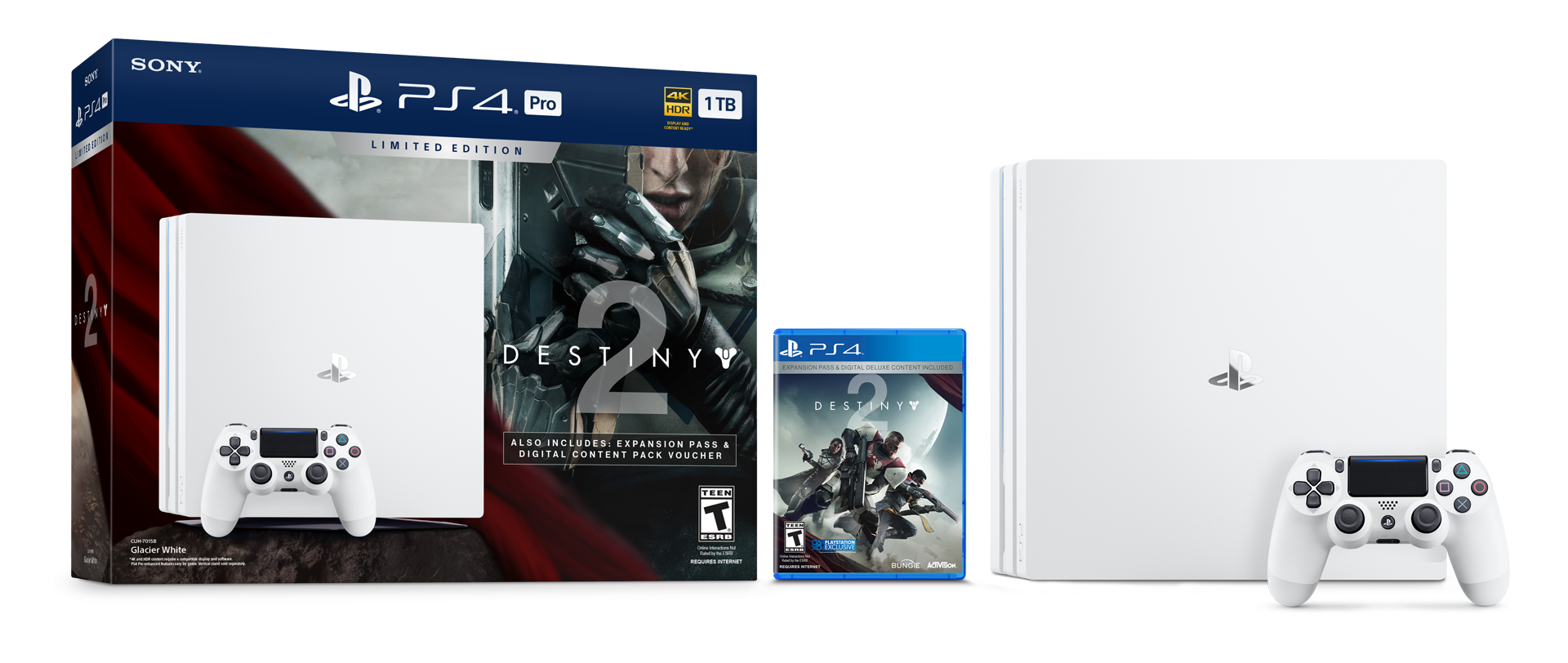 Last Week Ron Gilbert teased us with a video of his newest game Thimbleweed Park playing on a Nintendo Switch while promising 'multiple announcements' were coming. Now we know what one of those announcements was. In addition to the Nintendo Switch, Thimbleweed Park will also be coming to the PlayStation 4 with a release date of August 22nd. Sauce
Epic announced that the next update for Paragon will go live on August 8th, 2017. Included in this update is a final art update for the Monolith map, Hero reworks, a Card System rework with new itemization and a new Mastery System. Epic has also rebalanced the gameplay  and the in-game economy in the August update. Sauce
If you care about the size of a games playable area then you'll be excited to know that the PlayStation 4 exclusive Spider-man will have a map 'several times larger' than Sunset City, the map from Sunset Overdrive. Sauce
Dark Horse Comics announced that they will be publishing a 184 page art book for Wolfenstein 2: The New Colossus and will be available on November 7th, 2017 for $39.99. Sauce
Bungie has announced that Bungie.net and Battle.net accounts can now be linked to facilitate Destiny 2 accounts on PC. Sauce
The Nintendo Switch launched it's first video app in Japan. If you have a Japanese Switch account you can download NicoNico on your Switch today. Sauce
Latest Trailers:
Fortnite – Cinematic Launch Trailer
Wild West Online – Gameplay Reveal
IGN First: Destiny 2 – A Tour of the New Crucible Map Endless Vale. Side Note: Endless Vale will be featured in the Beta.
Citadel: Forged with Fire – Announcement Trailer
The Coma: Recut – Announcement Trailer (PS4, X1, Steam)
XCOM 2: War of the Chosen – Lost and Abandoned Gameplay Walkthrough
Warframe – Plains of Eidolon – 17 minute Gameplay Demo
Recently Released:
7.11.2017 – Black the Fall (PS4, X1)
7.11.2017 – Final Fantasy XII: The Zodiac Age (PS4)
7.11.2017 – Minecraft: Story Mode – S2E1: Hero in Residence (PS3, PS4, 360, X1, PC, iOS, Android)
7.11.2017 – MotoGP 17 (PS4, X1)
7.11.2017 – Hunting Simulator(PS4, X1)
7.11.2017 – Iron Crypticle(Xbox One)
7.13.2017 – Serial Cleaner(Xbox One)
7.13.2017 – The End is Nigh(Steam)
Incoming Releases:
7.18.2017 – Yonder: The Cloud Catcher Chronicles (PS4)
7.19.2017 – Moon Hunters (X1)
7.20.2017 – Call of Duty: Modern Warfare Remastered (X1)
7.20.2017 – Layton's Mystery Journey: Katrielle and the Millionaires' Conspiracy (iOS, Android)
7.20.2017 – Lone Echo (Rift)
7.21.2017 – Fortnite (PS4, X1, PC)
7.21.2017 – Splatoon 2 (Switch)
Did you know you can report news for us too? Anyone can report the news, or post a review on gamelust.com, AND have a chance to become featured on our homepage! All you need to do is log in or register with us and add your voice today!