Jun 1, 16
|
The Guillemot brothers are in a battle with Vivendi, and may end up losing both of their companies as a result.
There's trouble brewing in France, and to the shock of no one, Vivendi is at the heart of it. It seems as if Vivendi Chairmain of the Board Vincent Bollore doesn't take very kindly to being told no. After Vivendi was rejected in a takeover bid for Gameloft this past February, Bollore began buying stock in both Gameloft and Ubisoft. This led the Guillemot brothers, who run both companies, to hire financial advisors to help them find investors to help protect them from a hostile takeover. Unfortunately Vivendi SA's latest hostile bid for Gameloft SE has successfully won a majority shareholder backing. In all, a total of 28.2 million shares of Gameloft SE have been tendered to Vivendi's offer, representing roughly 62% of the capital and 56% of the votes, with some of the shares offering double voting rights.
If you are a fan of video games, there is a very good chance you are fan of at least one of the IPs currently owned by French mega-publisher Ubisoft.  Ubisoft publishes a diverse set of incredibly popular franchises such as Far Cry, Ghost Recon, Rainbow Six, Splinter Cell, Assassin's Creed, and most recently, The Division. Vivendi currently owns about 18% of Ubisoft's capital and has demanded board representation, though they insist they are not seeking control over Ubisoft. According to the reports on Bloomberg, "analysts at Bryan Garnier have speculated that Gameloft may be a way for Vivendi to force talks with the Guillemots and eventually negotiate a friendly takeover of Ubisoft."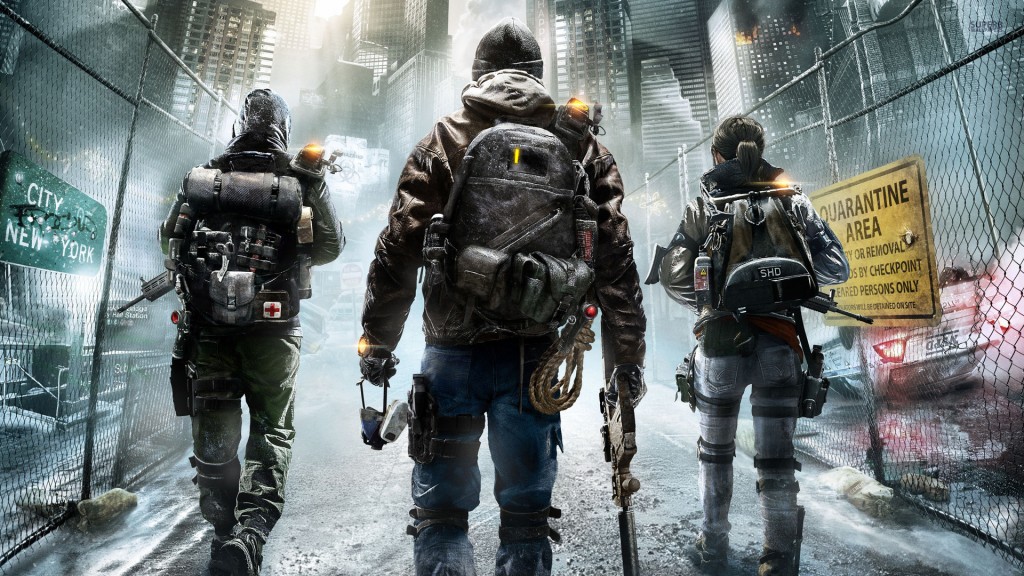 This is not the first hostile takeover Ubisoft and the Guillemots have had to deal with. Back in 2004 American publisher EA Games made an unsuccessful attempt at a hostile takeover of Ubisoft. Should Vivendi continue to pursue a takeover of Ubisoft, the Guillemots tactic back then could prevail again. While it is no secret that Ubisoft has a wealth of profitable IPs, their gold mine is actually the incredibly talented and creative employees behind those blockbuster titles. In the event of a hostile takeover, and the removal of the Guillemot as the top executive, key staff behind some of Ubisofts biggest games have agree'd to leave the company.Richard Maxime Beaudoux, an analyst at Bryan Garnier & Co. believes "Vivendi risks turning Ubisoft into an 'empty shell' unless it can keep its approach friendly and retain Guillemot as a top executive. This industry's all about star developers and creatives — they create the added-value. And at Ubisoft, Guillemot has their support." Michael Pachter, an analyst at Wedbush Securities, also believes there could be a mass exodus at Ubisoft. "If there's a hostile takeover by Vivendi and Guillemot leaves, every person who is good at Ubisoft would be recruited by EA, Activision and Take Two."
According to Ubisoft Editorial Chief Olivier Dauba, "There's a Ubisoft way that was true when EA made an approach in 2004 and is still true today, based on teamwork, on crossing paths with people and growing together, Yves Guillemot has been a big part of building that culture." According to Tommy Francois, Ubisoft "lets the creatives get on with their work. We take time to dig, to go out on the field. That's not something our rivals do and that's why our games are known for attention to detail and complex worlds." Guillemot has said that a hostile takeover by Vivendi would "kill creativity," and that "80% of the time he spends with his creative director is dedicated to discussing people and how to retain them." According to Cedric Orvoine, human resources chief at Ubisoft Montreal, "turnover is less than 10 percent, helped by fostering creativity as well as competitive compensation that includes stock options."
This has been a long process so far, and the fight for control of Ubisoft is not yet over. But if one thing is clear it's that no matter what, Ubisoft top employees are loyal to Guillemot and willing to jump ship if Vivendi doesn't back off.
Did you know you can report news for us too? Anyone can report the news, or post a review on gamelust.com, AND have a chance to become featured on our homepage! All you need to do is log in or register with us and add your voice today!