www.ea.com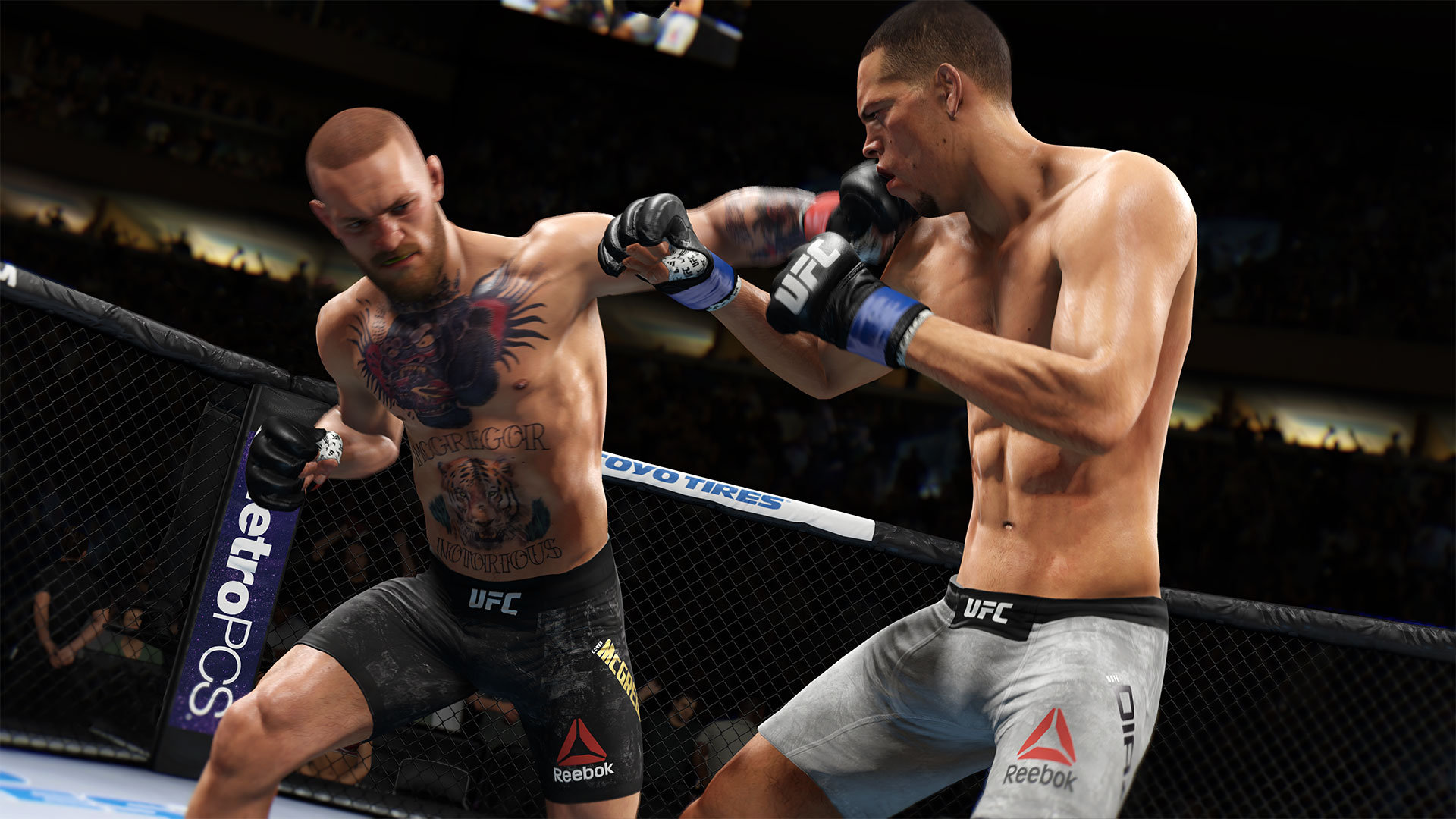 Gamelust QuickieFeb 3, 18 | posted by

JDAWG4LIF3 (1261)
UFC 3 Released!
Hey, all you fight fans! Get ready for some good ole brawling action with UFC 3! EA Sports has used Real Player Motion Tech to provide all animations with some fresh new style. Everything looks a lot more realistic, and the moves flow seamlessly while you dance around the octagon. All the styles and moves of the real fighters have been carried over to be pinpoint accurate. If that wasn't enough, become the G.O.A.T. (Greatest of All Time) as you fight your way to the top while making decisions outside the octagon that affect your fanbase. Build hype for you and the fight that will skyrocket you to success.
There's even an Ultimate Team mode that allows you to collect different fighters through fights to take online to battle in an all-new Tournament Mode. I think the best part of this new game is the Knockout Mode, which Snoop Dogg does the voice-over work for. Every big combo and move is followed by hilarious commentary from him. This is available now on Xbox One and PlayStation 4. They've only been concentrating on the consoles, but UFC 4 might come to the PC in the future. Get out there and kick some ass everyone!
Did you know you can report news for us too? Anyone can report the news, or post a review on gamelust.com, AND have a chance to become featured on our homepage! All you need to do is log in or register with us and add your voice today!