Jun 20, 16
|
Microsoft promises accessibility across all Windows 10 devices to fight Sony indirectly
With their current-generation console sales estimated at half of their competitors, Microsoft has been losing ground in what is considered the industry standard of success. But with the new 4k intermediary consoles PlayStation Neo and Project Scorpio, analysts may need to look reevaluate those standards, as this generation is unfolding in an unprecedented fashion.
At last week's Xbox E3 briefing, Microsoft gave the industry a peek at the future of the Xbox brand, beginning with the integration of both Windows 10 and Xbox One.
"At Xbox, we want to deliver a world where you have more freedom to play the games you want, with the people you want, on the devices you want," said head of Xbox Phil Spencer.
Promising consumers can "play without boundaries", Xbox introduced the Play Anywhere program, which allows players to buy a game once and play it on either Xbox One or Windows PC. Every Microsoft Studios title shown at the press conferences is part of Play Anywhere, and a number of them support cross-play. Microsoft seemed dedicated to doing away with the divisive nature of a home console, and to give players a sense of flexibility when they buy games for Xbox One.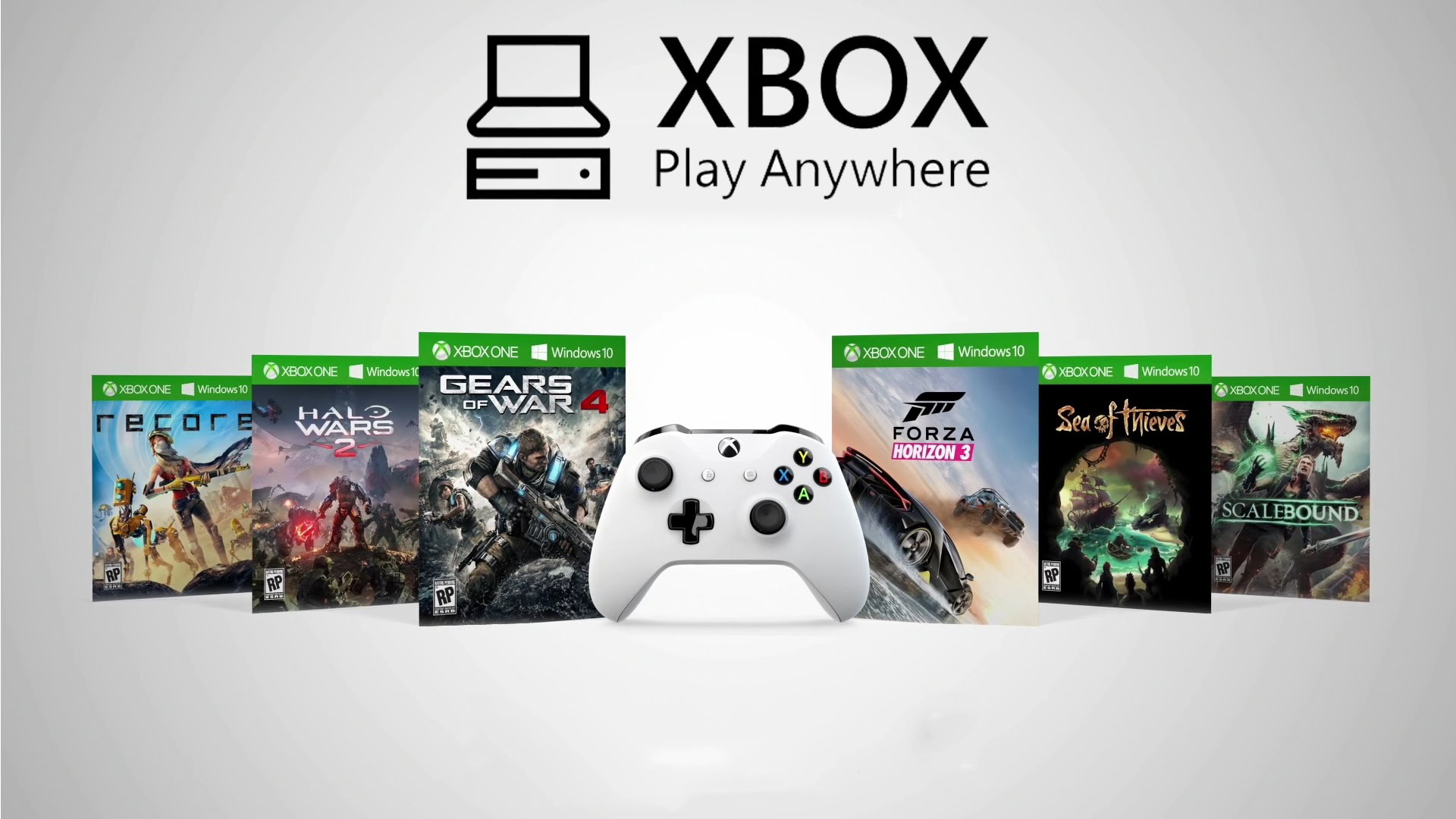 Unrestricted freedom between these two platforms is just one phase of what has been a gradual merger of Xbox One and Windows 10. Small changes have been signaling this transition over the past year; the Xbox One Home screen has slowly transformed into the UI of Windows 10. Apps and features like Groove Music and Cortana are becoming universal on both Microsoft platforms. Windows 10 users can stream their Xbox One to their PC.
But the clearest indication of Microsoft's intentions to unite both communities is the Universal Windows Platform. Developing for UWP means that your game or app will run smoothly across all Windows 10 devices, including Xbox. UWP appears to be an evolution of Games for Windows live, which was integrated with Xbox 360. And although the vision of total parity between console and PC was not accomplished last generation, UWP could completely unite Xbox and Windows to the point that the Xbox essentially becomes an optimized gaming PC.
So if this is Microsoft's goal, what could it mean? Well, one could view it as tactic to combat Sony's video game console by turning the Xbox into something else entirely. The PlayStation 4 has continually outsold the Xbox One, and Microsoft has given up directly comparing themselves with the competition with console sales numbers, opting instead to measure their success in terms such as, "hours played on Xbox Live this month". Perhaps that's not just loser-talk; maybe it's a genuine sign that Xbox is restructuring itself in an attempt to expand its market.
Another key takeaway from Microsoft's E3 briefing is the "Xbox One Family". In reference to the core Xbox One, Xbox One S and Project Scorpio, Phil Spencer promised that all games and peripherals will work on each system. But more importantly, this announcement creates a precedent that many are speculating will turn the console market into a yearly iterative cycle, as opposed to the large leaps home consoles would make every 8-odd years in past generations. In an interview with Polygon, Spencer said that although he believes the home console format is the best compromise of price and performance, Xbox also looks at the mobile market and says a similar approach to hardware might be where video game consoles need to shift.
"I look at the ecosystem that a console sits in and I think that it should have the capability of more iteration on hardware capability. Sony is doing this with VR and adding VR capabilities mid-cycle to the PlayStation 4 and they are doing that by adding another box. I don't mean that as a negative. But it's not changing what the core console is about," Spencer told Polygon. "For consoles in general it's more important now than it's ever been, because you have so many of these other platforms that are around. It used to be that when you bought your console you were way ahead of the price performance curve by so much, relative to a PC. But now PCs are inexpensive and your phones are getting more and more capable."
It seems like at the very least, Xbox is reevaluating its approach to make the brand as flexible as possible. It's releasing different consoles to appeal to different types of gamers, it's establishing a new developing platform that ensures compatibility across all current and future devices, and ensuring that today people can play their games however and with whoever they want.
Maybe this is the right approach. Maybe this kind of accessibility will attract the consumers who are looking to play with their friends on a different device and want to see their purchases carry over from console to PC. It's an ambitious vision for Xbox which will set an example for the future of the gaming industry. Only time will tell whether that example will be one of success or failure.
Did you know you can report news for us too? Anyone can report the news, or post a review on gamelust.com, AND have a chance to become featured on our homepage! All you need to do is log in or register with us and add your voice today!