Jun 27, 18
|
Lots of goodies for Xbox Game Pass subscribers in July.
If E3 is like Christmas than the end of every month is like when your best friend has a birthday and you get hyped to play with all the cool new shit your parents were too cheap to buy you. That's right, it's time to find out what new games you'll get with your Xbox Game Pass subscription. For the month of July, Major Nelson has 10, yes T E N new games to share with you. While he is only sharing 9 of those titles with us today, the 10th will be unveiled on July 10th during next months Inside Xbox show.
This month has something for everyone. Racing game? Check. Classic RPG from Xbox 360? Double check. Zombies? Triple check. There's even a 2d side-scrolling shooter, a couple of indie titles and at least two games debuting on Xbox Game Pass day and date with their worldwide release. So without further delay, here are the 9 games announced by Major Nelson today.  Starting July 1st you'll be able to download and play DiRT 4, Zombie Army Trilogy(triple check… heh heh, get it?), Abzu, Shadow Complex Remastered, The Elder Scrolls IV: Oblivion, Fallout 3, and Human Fall Flat. For the new releases coming to Xbox Game Pass, Bomber Crew will become available on July 10th and Warhammer: Vermintide 2 the following day on July 11th.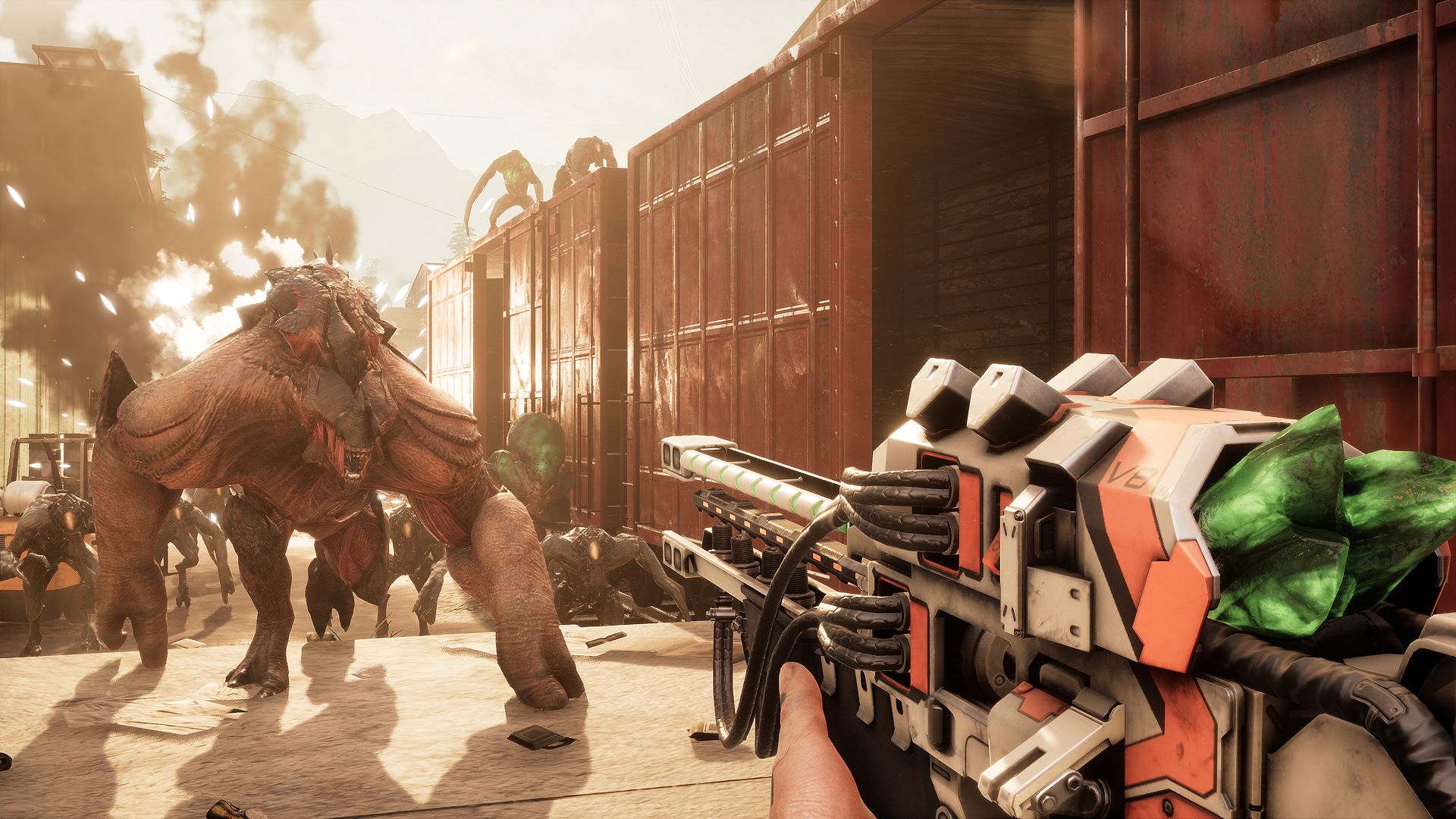 Although we don't know exactly what the 10th title will be, we can always speculate because speculation is fun. Also, we know it'll be a game released between July 11th and 31st, assuming it's a July title. Based on the coming soon section of the Microsoft store this only leaves 9 possible titles that could fit this bill. While we're not going to list all 9 of these, we would doubt that it's going to be Adventure Time or Mega Man X Legacy Collection. It's probably not Castaway Paradise either since Major Nelson already posted about that game earlier in the week. Of the remaining 6 titles, the one that makes the most sense is Earthfall. Not only is this an underappreciated title that the developers refer to as a spiritual successor to Left 4 Dead, but it was also playable at the Xbox Showcase at E3 this year. Again, we're just speculating, but this is our best bet.
If this is your first time hearing about it, the Xbox Game Pass is a Netflix style subscription service for games with over 150 games available to download and play for as long as you are a member or until the game is removed from the service. With the addition of these 9 games the Xbox Game Pass now offers it's subscribers 178 games to choose from with one more to be announced on July 10th. You can check out the full list of games here.
Did you know you can report news for us too? Anyone can report the news, or post a review on gamelust.com, AND have a chance to become featured on our homepage! All you need to do is log in or register with us and add your voice today!