Mar 28, 17
|
Good news Telltale fans, Marvel's Guardians of the Galaxy: The Telltale Series is set to debut in just a few short weeks. 
Telltale announced the debut of their latest episodic game, Marvel's Guardians of the Galaxy, is just around the corner. The first episode, titled Tangled Up in Blue, will be available for download on Playstation 4, Xbox One, PC, iOS, and Android-based devices for $4.99 USD or equivalent starting April 18th, 2017. Telltale also announced that digital retailers will have special pre-order deals on the season pass, which includes all 5 episodes at a discounted rate. If you're buying the game on a Playstation 4 console in North or South America the pre-order deal will include an exclusive premium theme as well.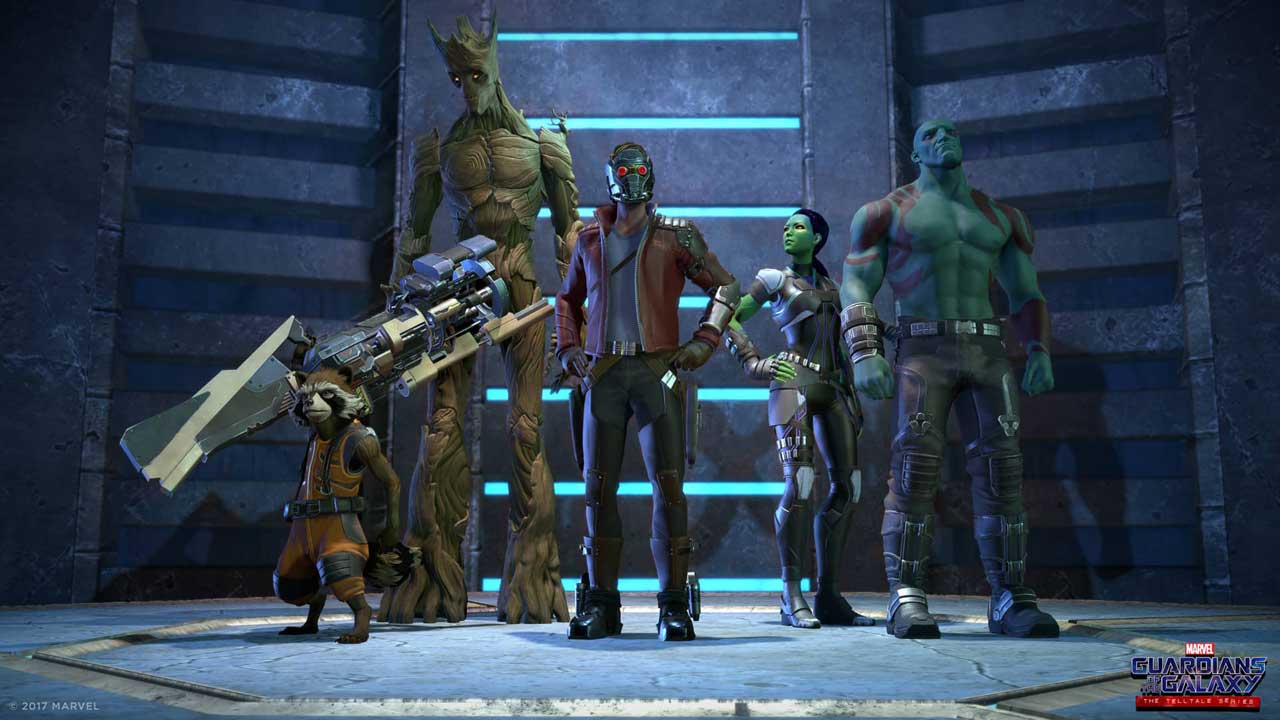 For those of you looking for something a little more physical, a special season pass disc will be sold at your favorite retailer starting on May 2nd in North America, and May 5th everywhere else.
If you want to know more, check back on Thursday for a new trailer to "see the Guardians in action."
Did you know you can report news for us too? Anyone can report the news, or post a review on gamelust.com, AND have a chance to become featured on our homepage! All you need to do is log in or register with us and add your voice today!