Mar 31, 17
|
Here's something you don't see on console very often...
Paradox Interactive has finally given the Xbox One Edition of the popular Cities: Skylines game a release date. In a press release issued this morning Paradox announced that the popular city builder/management game will come to the Xbox One on April 21st, 2017. The game will also include the Cities: Skylines – After Dark expansion. After Dark will allow players to "plan and design for their cities' nightlife and tourist attractions."
Cities: Skylines – Xbox One Edition will retail for $39.99 / £34,99 / €39.99.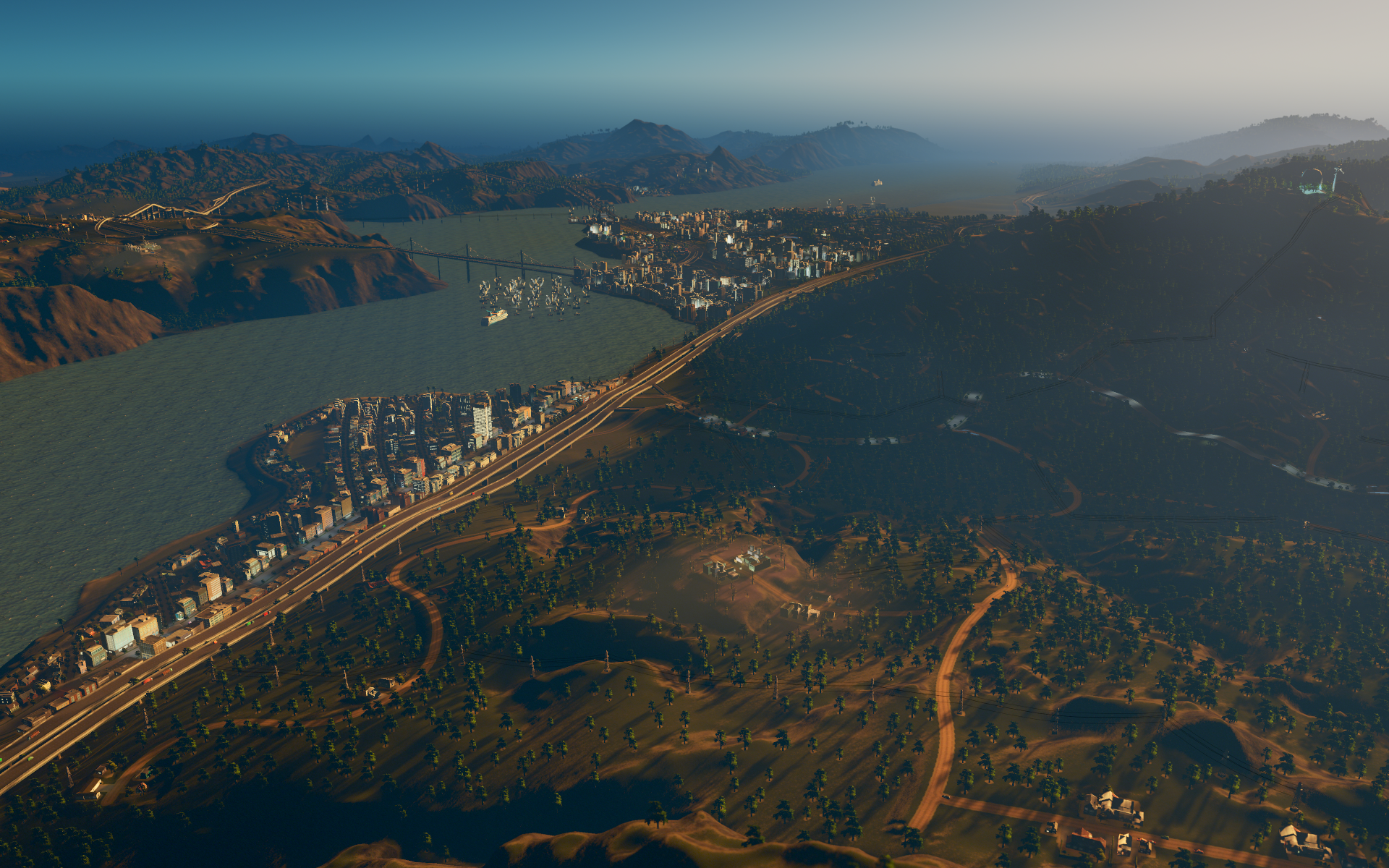 Originally launched on Steam in March 2015, Cities Skylines is a modern take on the classic city simulation. An instant success, Cities: Skylines was the fastest selling game from Paradox at the time. To date, the PC edition of Cities: Skylines has 3 DLC packs with another to release soon. The series first DLC, After Dark, is included with the Xbox One Edition. The Natural Disasters, Snowfall, and the upcoming Mass Transit packs have only been announced for PC at this time. Paradox has not indicated whether these DLC packs will find their way to the Xbox One Edition of the game in the future.
Main Features:
Build the city of your dreams: Plan road networks, bus lines and parks. Bring on a smog-filled industrial revolution or create a quiet beach town ideal for tourists powered by renewable energy. Bring education, healthcare and safety to your citizens. Build it your way!
Multi-tiered and challenging simulation: Playing as the mayor of your city, you'll be faced with balancing essential requirements such as education, water electricity, police, firefighting, healthcare and much more, along with your city's economy. Citizens within your city react fluidly, keeping you on your toes with ever-evolving demands.
Extensive local traffic simulation: Managing traffic and the needs of your citizens to work and play will require the use of several interactive transport systems – use careful road planning alongside buses, trains, subways, and much more.
Districts and policies: Be more than just another city hall official! Create a car-free downtown area, assign free public transport to your waterfront, or ban pets in suburbia. Designate parts of your city as a district in order to set policy at the local level, and give different parts of town their own personalities.
After Dark: Watch your city become an entirely different place at night: a day-night cycle will have your citizens seeking out places to unwind after work. Add in new policies and zones to create popular hotspots and provide enough taxis and trains to get to and from the clubs!
Did you know you can report news for us too? Anyone can report the news, or post a review on gamelust.com, AND have a chance to become featured on our homepage! All you need to do is log in or register with us and add your voice today!