Oct 23, 19
|
Want that Scrapbox or Survival Tent? It'll cost you $12.99 per month or $99.99 per year.
Today is an important date in the Fallout franchise as October 23rd was the day the bombs dropped in the Fallout universe and today Bethesda dropped a bomb of its own on their fans. It's called Fallout 1st, it's overpriced and it locks features behind a paywall. For fans like myself looking for a reason to go back to Fallout 76, this is not the answer. Don't get me wrong, I think this could be ok if Fallout 76 were a free-to-play game. I'd even be ok with paying a one time fee up to $9.99 for either the Scrapbox or Survival Tent. But to lock them behind a monthly paywall is a swift kick to the butthole of all Fallout 76 fans.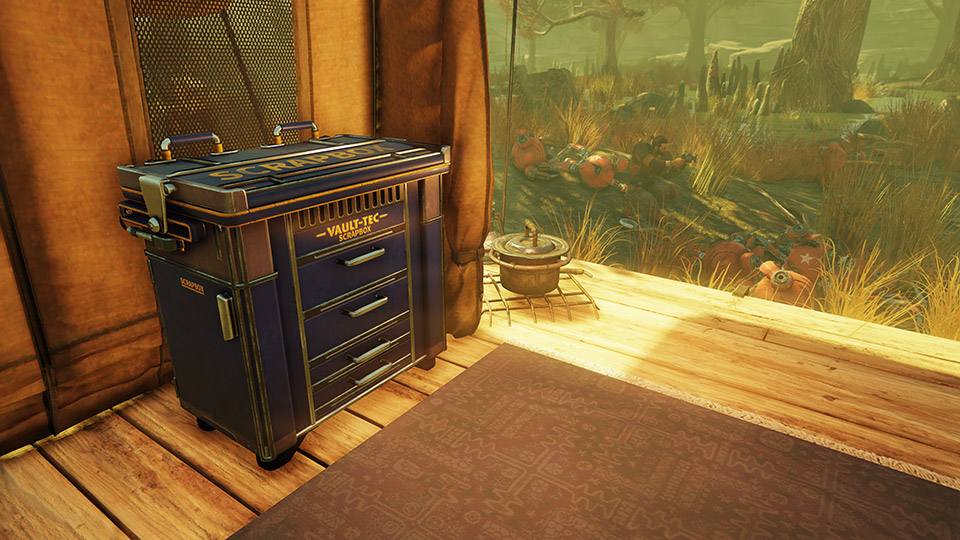 The new subscription service was announced on the Fallout website earlier today alongside the latest Fallout 76 update patch and will cost you $12.99 a month or $99.99 a year. The main feature added by the subscription will allow players to have access to their own private worlds where they can invite up to 7 other players join them in their own post-apocalyptic West Virginia. The subscription also allows access to the scrapbox – a storage container that can hold unlimited crafting parts – and the survival tent, which is a small placeable house, separate from your C.A.M.P., which acts as a fast travel point, complete with a stash and sleeping bag and scrapbox of its own.
Subscribers will also get 1,650 atoms a month to spend in the atom store, as well as a discount on select items. A Fallout: New Vegas-esque ranger armor outfit and set of icons and emotes are also included in the package. Bethesda also stated that additional content may be added to the program to 'keep the benefits fresh and may also change or rotate the icons, emotes, outfits and other cosmetic and utility items available at any time.'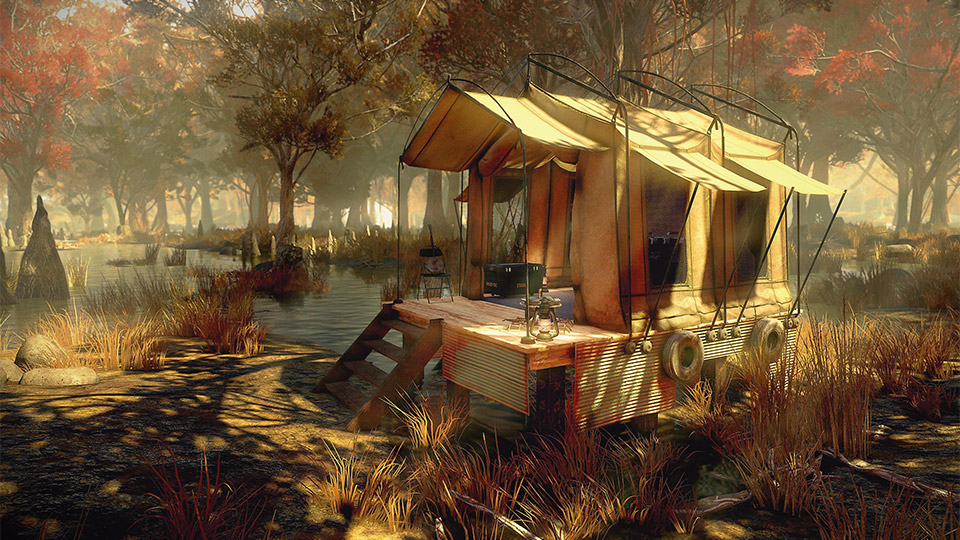 Other highlights from the new patch are a new season event called Mischief Night from Oct 29th-Nov 5th at the Whitespring Resort(the event was explained a few weeks back in another blog post). New limited-time rewards and color-coded item rarities in Nuclear Winter. The patch also adds the Legendary Scorchbeast as a potential enemy and spawn Public Events more frequently. You can view the full patch notes here.
What do you think of Fallout 1st? Do the offerings justify its price tag? Think Bethesda are overstepping the mark on this one? Let us know in the comments below.
Did you know you can report news for us too? Anyone can report the news, or post a review on gamelust.com, AND have a chance to become featured on our homepage! All you need to do is log in or register with us and add your voice today!