Jan 11, 18
|
We underestimated the sneakiness of Nintendo.
After a strong 2017 that saw the Switch sell at a rapid pace Nintendo seems to have hit troll level 9000. But we're not complaining. It has been quite enjoyable to watch the rediscovered swagger Nintendo had been missing since the SNES era. In 2017 Nintendo used a well planned strategy to spread out their big game releases, starting with a strong release of a new and fantastic Zelda title to launch the hybrid console. What followed was a systematic series of game releases that ensured fans had something to look forward to every month through the end of the year. That has led us to this point.
With the year rolling over to 2018 and all of the known Nintendo Switch release information drying up fans have been clamoring for Nintendo to share their plans for the next 12 months. Rather than announcing when they would have a new Direct to showcase upcoming titles, Nintendo resorted to teasing fans on Twitter over the past week. Today, when no one was looking, or expecting it, Nintendo dropped the Direct, unannounced and without warning.
Absolutely hilarious. I love it.
So, you're asking, what did they show? I'd say Nintendo appears to have laid out their plans from today through E3, though much of the news came with release windows rather than release dates. Overall there were 16 announcements in just over 14 minutes.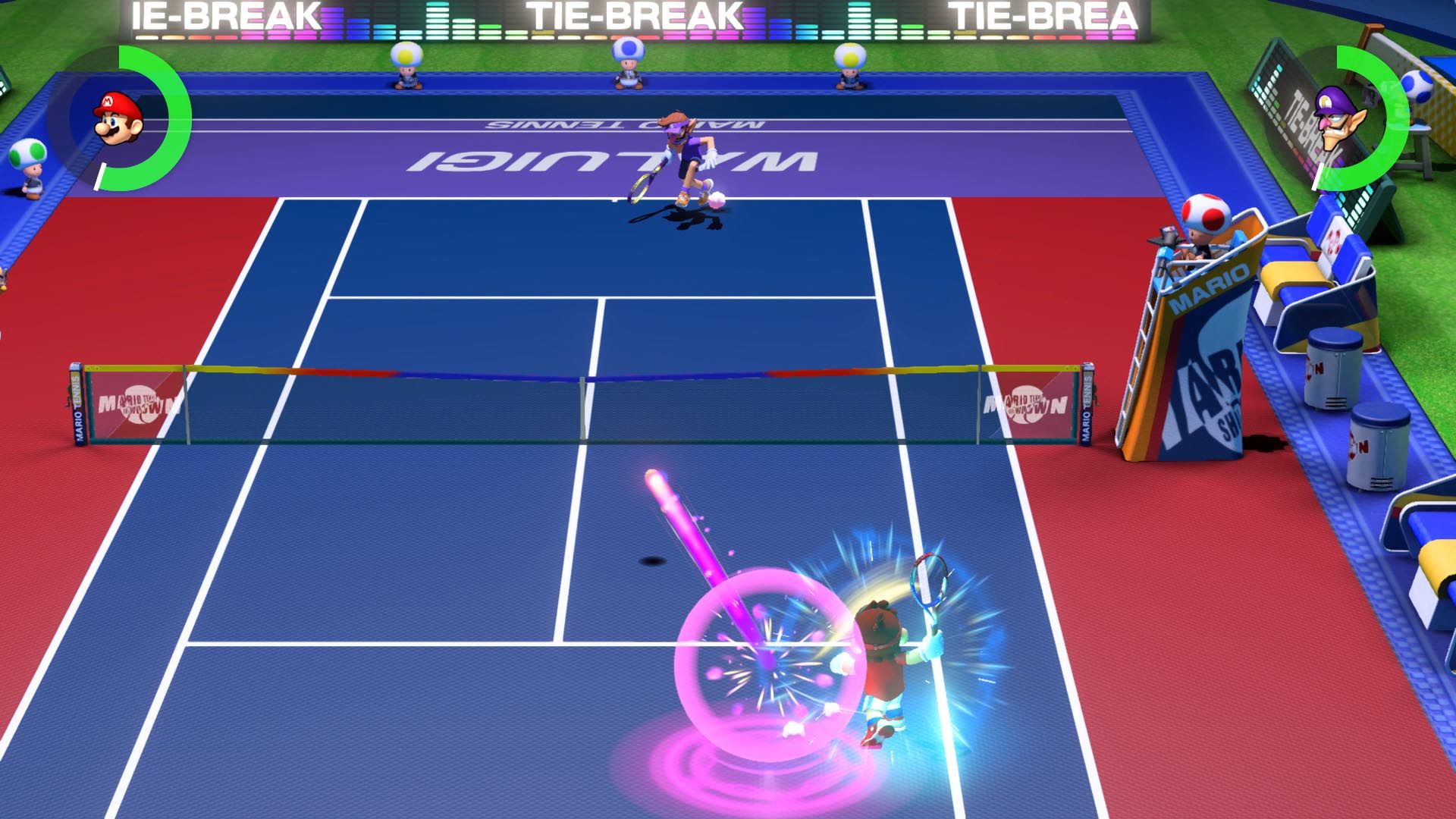 Mario will be making his 3rd appearance on the Nintendo Switch with the release of Mario Tennis Aces. "Mario steps onto the court in classy tennis garb for intense rallies against a variety of characters in full-blown tennis battles. New wrinkles in tennis gameplay will challenge your ability to read an opponent's position and stroke to determine which shot will give you the advantage." Mario Tennis Aces will also be the first Mario Tennis game to feature a story mode since the Gameboy Advance and adds "a new flavor of tennis gameplay, with a variety of missions and boss battles." Mario Tennis Aces will be out in the Spring of 2018.
Not to be forgotten, Kirby will be making his debut on the Nintendo Switch this year in Kirby Star Allies and Nintendo took advantage of the Direct to show off some of Kirby's new abilities. "The new Artist ability lets Kirby unleash his creativity, while the new Spider ability lets him ensnare enemies in webs. Kirby also can hurl new friend hearts at enemies to win them over with love and add them to his party. Plus, up to four friends can team up and combine Kirby's unique abilities with ally abilities for powerful new Friend Abilities." Kirby Star Allies will be available on May 4th, 2018. While we're on the subject of Kirby, a demo for Kirby: Battle Royale was also announced for the Nintendo 3DS and is available today.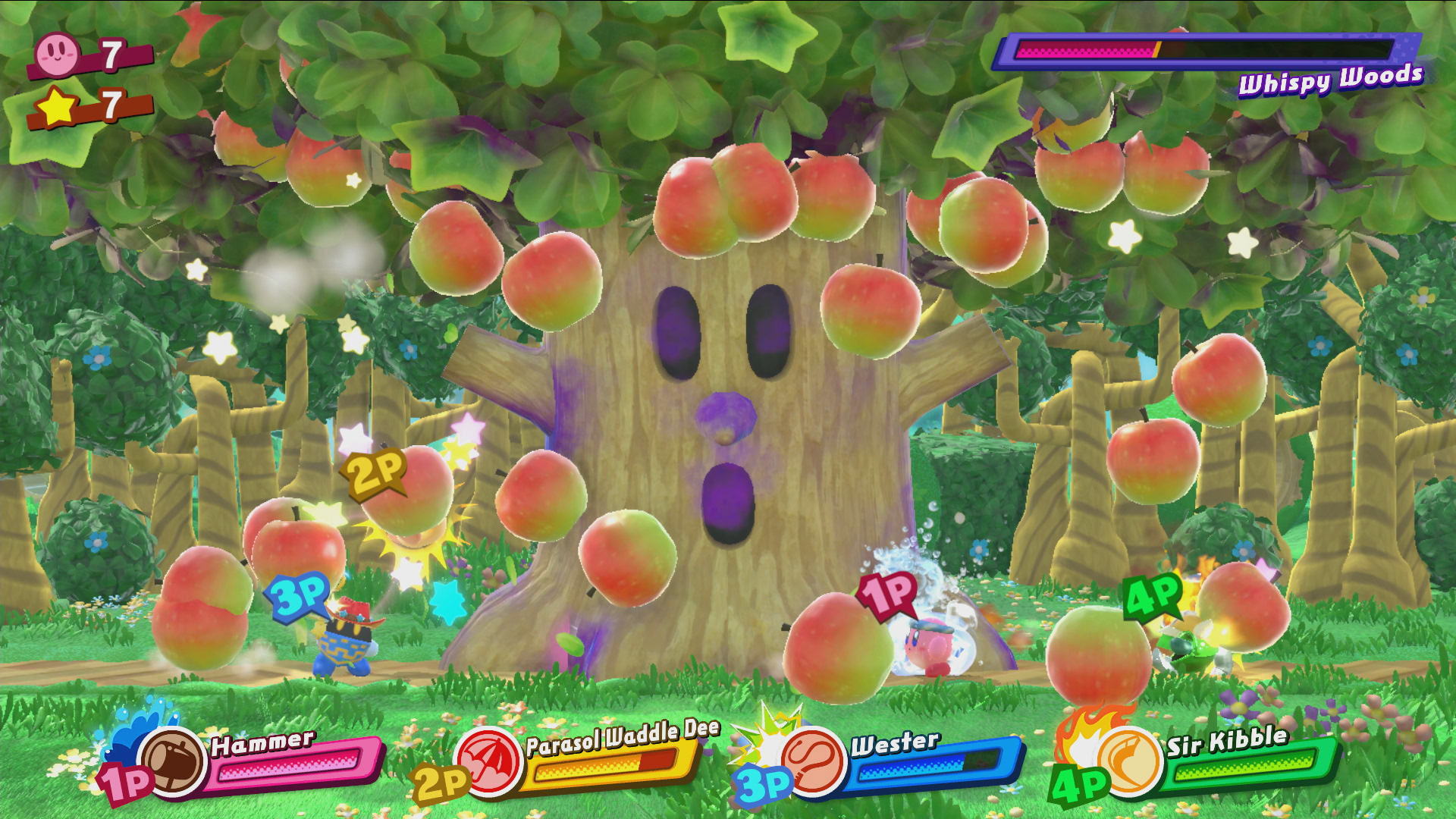 SNK also had a pair of games announced today starting with SNK Heroines ~Tag Team Frenzy~ featuring "iconic heroines from SNK's history" in a two-on-two tag-team fighting game. Players can activate a variety of Special Moves and use special items to turn the tide of battle. The second game is a re-release of the classic Neo Geo game Art of Fighting 2 which is available today. SNK Heroines will be available in Summer 2018.
Y's VIII: Lacrimosa of DANA rounds off the newly announced games shown off during the Direct mini. "When the passenger liner he was aboard sank, the adventurer Adol drifted to a deserted island inhabited by vicious creatures that have evolved in many different ways. To survive, Adol must gather fellow shipwreck survivors and build a base. High-speed battles require players to change between three types of characters at a moment's notice. The epic RPG launches for Nintendo Switch this summer."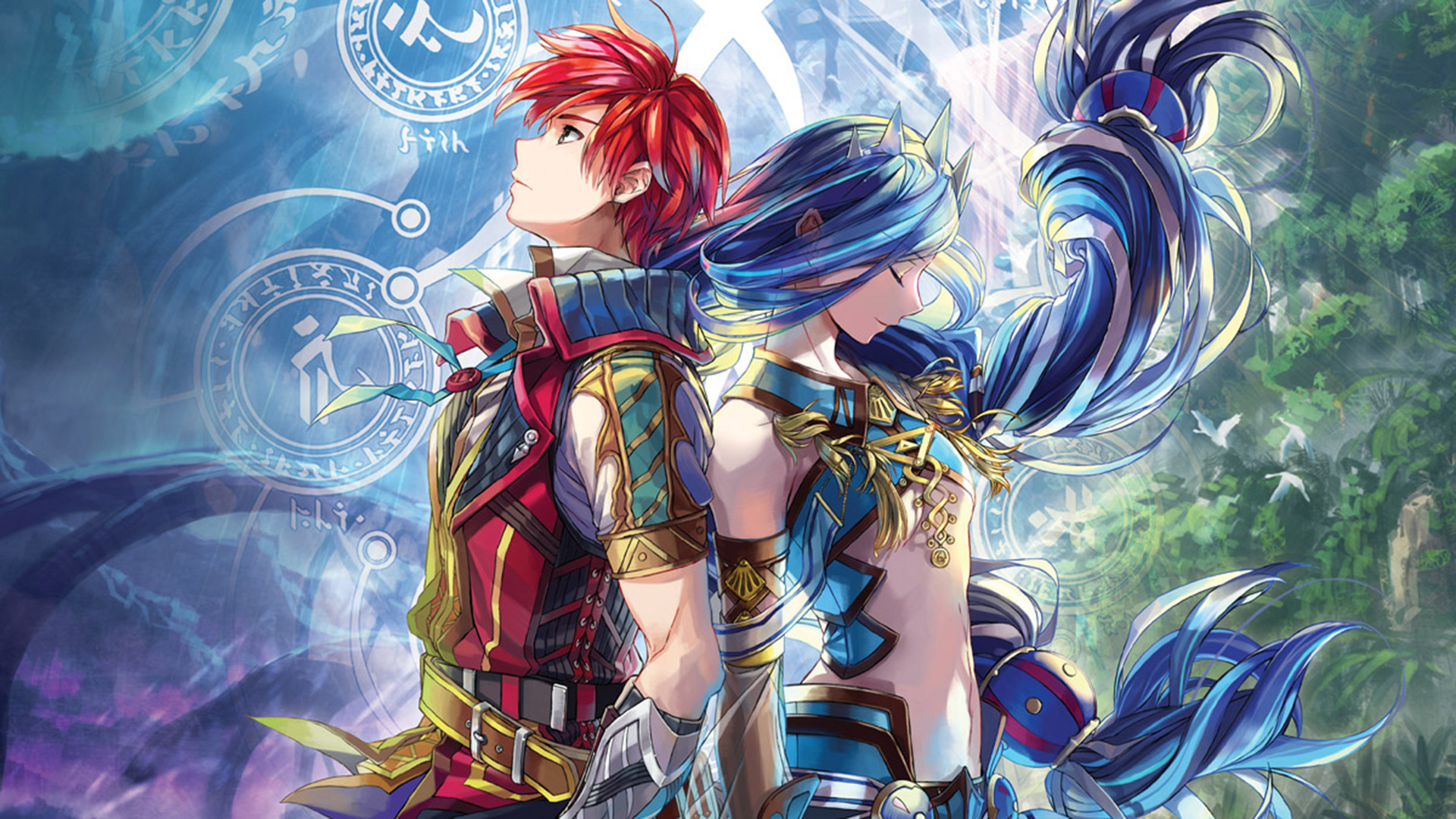 Without question this generation has been defined as much by games being remastered than anything else. While remastered titles may cause some gamers to cringe, they have been a welcome addition to the Nintendo Switch. Not only has this brought additional 3rd party support that has been absent from Nintendo consoles for several generations, but the addition of being able to play these fan favorites in HD on the go is a feature no competitor can offer. So it comes as no surprise that Nintendo's lineup this year features several BIG remasters and Wii U ports.
Nintendo has made it clear that they are embracing remasters on the Switch. In fact, the Nintendo Direct mini began by announcing The World Ends with You: Final Remix, a remaster of a DS title from 2008. This remaster "has been updated for Nintendo Switch with HD visuals and a new epilogue that sheds new light on the game's story." A 2018 release window was all that was provided for this title.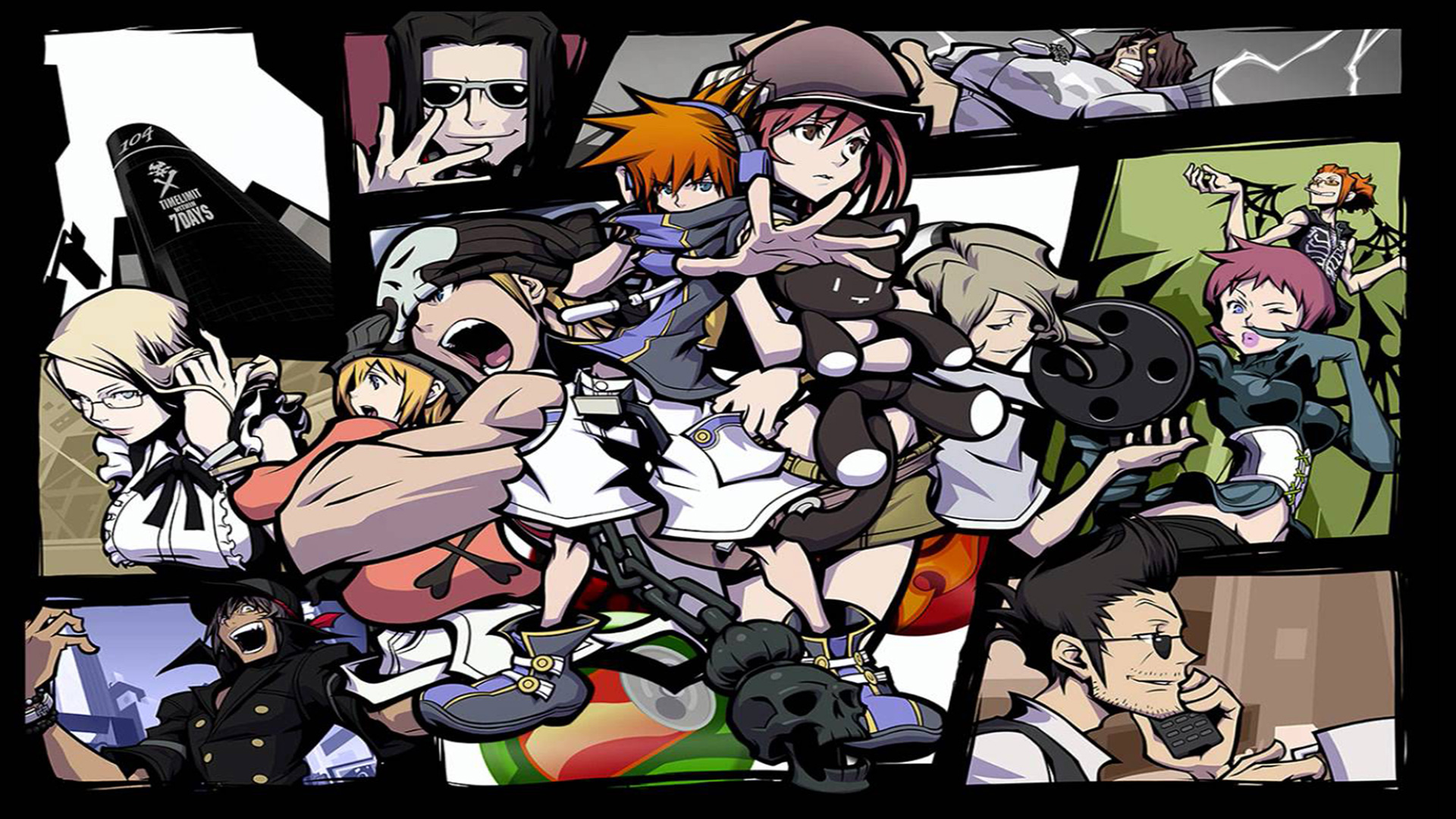 Payday 2 is also finding it's way to Switch in yet another remaster of the once popular PC, 360 and PS3 title. The Switch version of Payday 2 will add full touch-screen support and uses the HD Rumble feature to "let you feel everything from explosions to weapon recoil right in your hands." The game will also introduce a new playable character named Joy, "a Japanese computer whiz who wears a custom LED light mask that changes her appearance as she sees fit." Payday 2 is coming February 27th, 2018.
But wait, there's one more remaster. One more game you know you've been dying to play on the go whilst praising the sun in all it's glory. That's right, the game we've all been waiting to play on the Switch and Nintendo's worst kept secret(we knew the game existed since 2016). Dark Souls will be making it's long awaited debut on the Nintendo Switch and include the Artorias of the Abyss DLC in addition to improved frame rate and resolution over the original games release. Dark Souls: Remastered will launch on May 25th, 2018.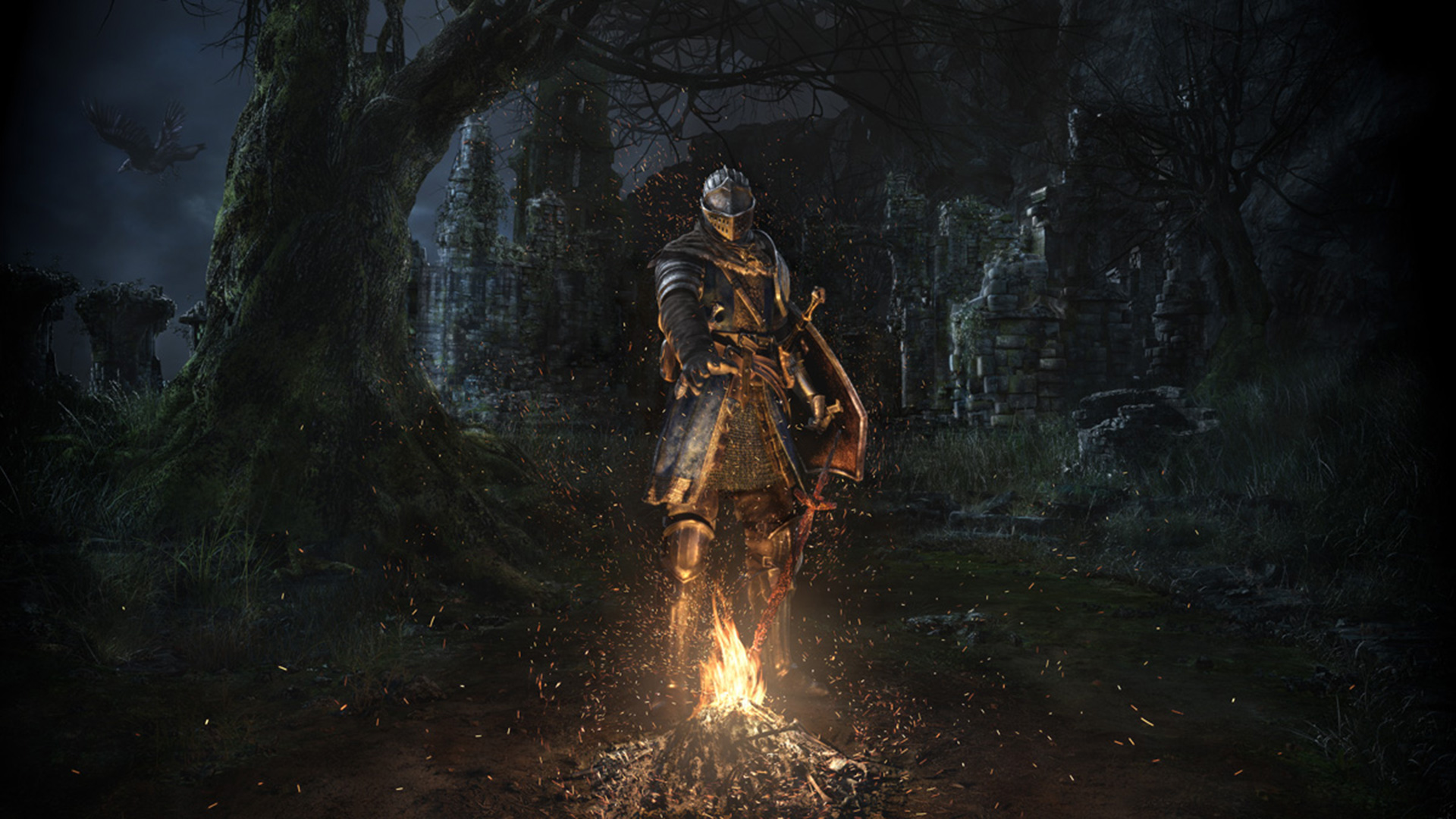 As for the Wii U ports, both Donkey Kong Country: Tropical Freeze and a Definitive Edition of Hyrule Warriors will be making the jump up to the Switch. Donkey Kong Country: Tropical Freeze will add "a new beginner-friendly mode that lets players enjoy this critically acclaimed adventure as groovy surfing simian Funky Kong. Funky Kong can double jump, hover, perform infinite rolls and even perform infinite underwater corkscrews. Thanks to his sturdy surfboard, even spikes can't slow him down." Meanwhile Hyrule Warriors: Definitive Edition will bring all 29 playable characters from both the Wii U version and Nintendo 3DS versions of the game and all DLC. In addition, the game will feature new outfits for Link and Zelda based on The Legend of Zelda: Breath of the Wild. Donkey Kong Country: Tropical Freeze will release on the Switch May 4th while Hyrule Warriors: Definitive Edition will be available sometime in Spring 2018.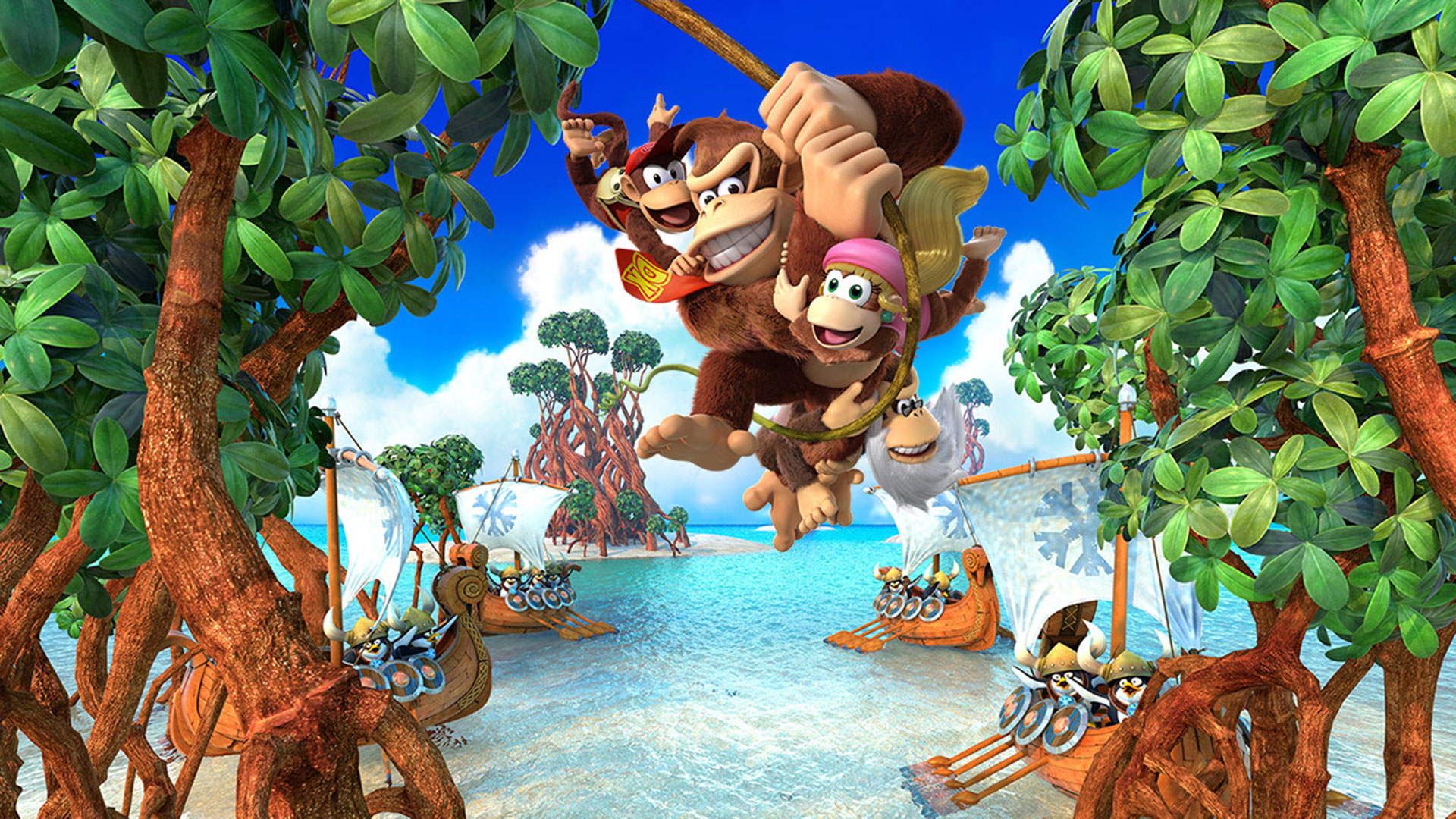 Nintendo also had several DLC announcements during the mini Direct starting with a pair of DLC packs for Pokken Tournament DX. Both of these will be included as part of a season pass dubbed the "Battle Pack". Wave 1 of the Battle Pack contains Battle Pokémon Aegislash and a new Support Pokémon Set featuring Mega Rayquaza and Mimikyu. Aegislash can change between two formes, and players can wield them both. Wave 2 includes the new Battle Pokémon Blastoise and a new Support Pokémon Set featuring Mew and Celebi. Wave 1 will be available January 31st, 2018 while Wave 2 is scheduled for March 23rd, 2018. The Battle Pack is available for purchase starting today.
New content will also be coming to both Mario titles on the Switch in 2018. A new mini-game called Balloon World is coming to Super Mario Odyssey. Balloon World will have two modes, 'Hide It' and 'Find It'. In Hide It mode you will have a limited amount of time to hide a balloon. Find It mode is as obvious as it sounds, you will have the same amount of time to locate balloons hidden by other players from around the world. New Snapshot Mode filters and outfits will be also be available alongside Balloon World this February.
New DLC for Mario + Rabbids: Kingdom Battle will follow later in the Spring with the addition of Donkey Kong as a playable character. Players will be treated to "an exclusive new storyline and world to explore." The Donkey Kong DLC will be available for purchase individually or as part of the Season Pass or Gold Edition of the game.
Finally, release dates for a pair of hotly anticipated indie titles Celeste and Fe were also announced along with one more demo. Celeste will be releasing on January 25th, 2018 while Fe will come out a few weeks later on February 16th, 2018. A demo for Dragon Quest Builders is the final new announcement from the Nintendo Direct mini and is available today on the Nintendo Switch.
Did you know you can report news for us too? Anyone can report the news, or post a review on gamelust.com, AND have a chance to become featured on our homepage! All you need to do is log in or register with us and add your voice today!