Jun 27, 16
|
Microsoft had more than just hardware at E3 2016. There were plenty of games on both Xbox and Windows 10, all due to release in the next 18 months.
Earlier this month at E3 2016, Microsoft came out swinging by announcing not one, but two new consoles. Lost in all the hype surrounding the new hardware was a fantastic lineup of games coming to both Xbox and Windows 10 in the near future through the newly introduced Xbox Play Anywhere program. Unlike Sony, their primary rival in the console space, Microsoft focused on discussing games that were more tangible. Nearly everything Microsoft brought to the stage had a release date, and all were playable on the show floor.
Microsoft believe the key to their future success will be by changing the current boundaries that separate gamers. Microsoft is pushing forward with a concept called Xbox Play Anywhere, where games you purchase digitally will be playable on Xbox consoles AND Windows 10 at no extra cost. All of the games that are part of this new initiative will also feature cross-network play, allowing PC and Console players to play together where it makes sense. We take a look at the games that were on display during Microsofts press conference at E3 2016, many of which are part of the Xbox Play Anywhere program.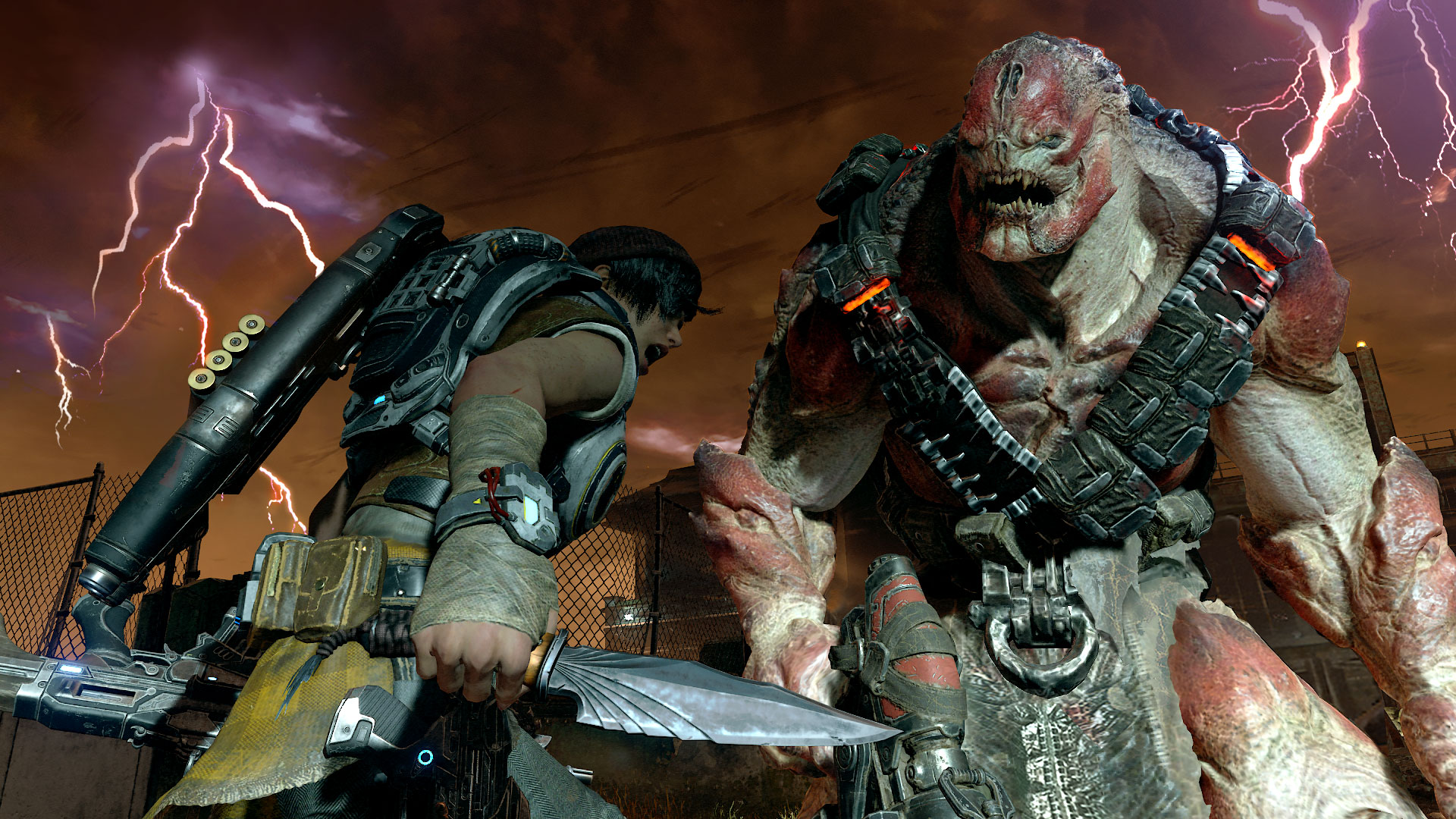 Following the Xbox One S reveal, Phil Spencer invited Rod Fergusson, Studio Head at The Coalition, to introduce us to gameplay from the newest addition to the Gears of War franchise. We got to see roughly six to seven minutes of the game as James Fenix and his crew fought the Swarm in the middle of a crazy wind storm. Players can use the storm to their advantage. In one scene Fenix shot the chains holding a pallet of large pipes together, sending them flying towards some unsuspecting enemies in the pathway. The new close-combat moves were also on display, including some very up close and personal shotgun play. Rounding out the Gears of War news was the reveal of a gears of war themed Wireless Elite Controller for $199.99, and the announcement that General Raam will be coming to the Killer Instinct Season 3 lineup. Gears of War 4 will be out October 11th, 2016, while General Raam was added to Killer Instinct: Season 3 immediately after the show.
No Microsoft conference would be complete without showing off a new game in the Forza franchise. This years entry is Forza Horizon 3, set in the beautiful Australian countryside, with some of the most amazing graphics on display at E3. Featuring a variety of vehicle types, racing conditions & terrain. Plus seamless transition between single & cooperative modes. Forza Horizon 3 is certainly shaping up to be one of the best arcade racing games this generation. With cross platform support across Xbox and Windows, Forza Horizon 3 could have some of the most competitive online multiplayer in years. Forza Horizon 3 will launch on September 27, 2016 on Xbox One and Windows 10.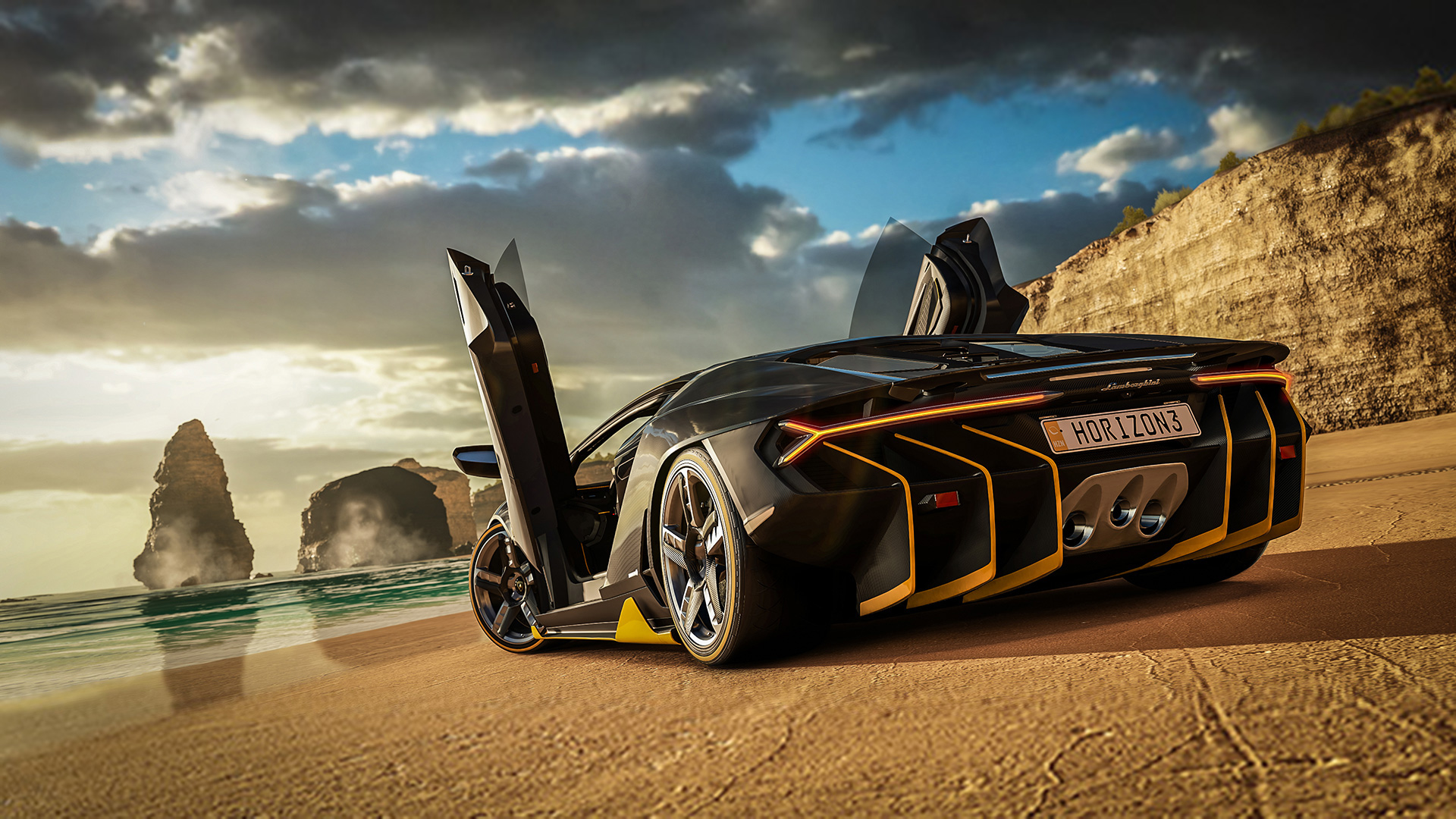 Fans looking for something beyond the typical Halo, Gears & Forza offerings were excited to finally get a glimpse at ReCore. Designed by Keiji Infune and developed by Amature, a studio featuring several talented individuals who had worked on the Metroid Prime games for the Nintendo GameCube. ReCore tells the tale of the last remaining humans in the galaxy through the eyes of a young lady named Joule Adams. As Joule, you must forge friendships with a courageous group of robot companions, each with unique abilities and powers, and lead them on an epic adventure through a mysterious, dynamic world. Many have described this game as the 'true successor' to Megaman, with much of the gameplay feeling like a Megaman game in 3d. Hajime Tabata and Mathew Kishimoto from Square Enix took the stage next. They brought a new demo showing the Trial of Titan battle in Final Fantasy XV. This was a slightly awkward moment from the show. It appeared that Kishimoto, who was playing live, nearly died in game during the demonstration. I cannot recall having seen a developer on stage struggling to play his own game before this. ReCore is scheduled to come out September 13th 2016 on Xbox One and Windows 10, while Final Fantasy XV is set to come out on Playstation 4 & Xbox One September 30th, 2016.
The Final Fantasy demo was the beginning of a brief segment featuring mostly 3rd party developers. Next up was footage of the latest DLC for Tom Clancy's The Division titled Underground, featuring a new playable area and randomly generated missions for added replayability. Patrick Bach from EA DICE took the stage next to show us the trailer for Battlefield 1. It doesn't matter how often we see this trailer, it is an absolutely stunning looking game from one of the best developers on the planet. The Underground DLC for The Division will be available June 28th 2016, while Battlefield 1 will launch October 21st 2016.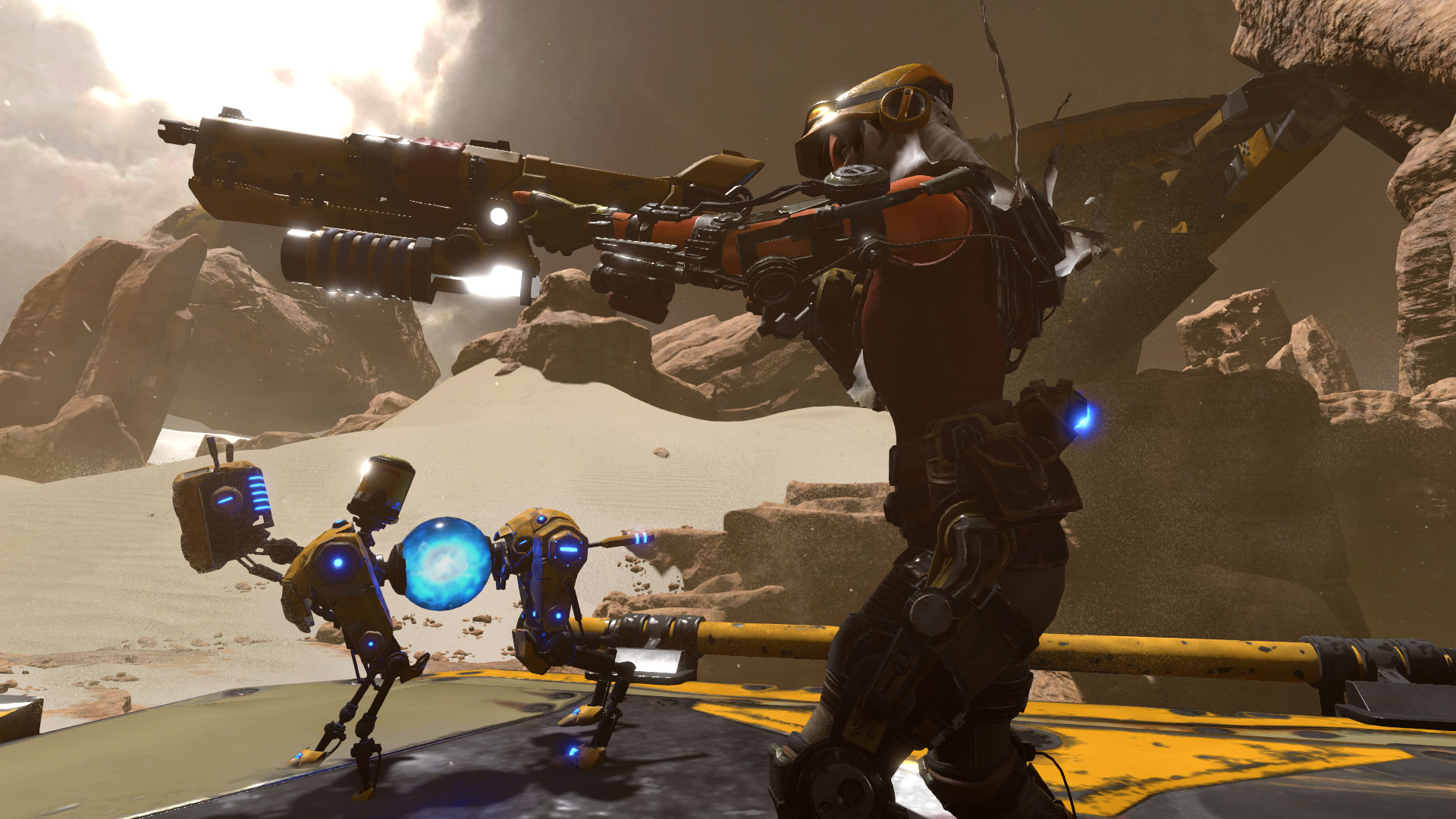 Mike Ybarra, the Head of Platform Engineering, took to the stage to announce a trio of new features for Xbox consoles and another trio for Xbox Live coming this fall. Ybarra started by promising that Microsoft was focused on using the profits from Xbox Live to build a 'faster and more reliable gaming network around the world'. The first new console feature revealed was probably one of the most eagerly awaited additions to the console. Background Music is officially coming as part of the upcoming Anniversary update for Windows 10, though no specific date was announced for this. This was followed by announcing Language Region Independence that will allow gamers to "play in the language they want, anywhere". The last of these features is another highly anticipated addition, Cortana, which is currently in beta testing via the Xbox Preview Program.
On the Xbox Live side of things, Ybarra announced that players will soon be able to create online "Clubs". Clubs will be complete with custom communication forums and controls for members to moderate the people who are invited or request to join the Club. The second feature is a much needed "Looking For Group". Rather than leaving gamers to use random websites on the internet to find other people to play with(*shakes fist at Bungie*), Xbox Live will allow players to find people to team up with at the core level for all of the games on Xbox Live. The final addition is called Arenas, which will allow developers and users to create custom tournaments on Xbox Live and invite others into these competitions.
One of the biggest additions to Xbox Live in recent months has been cross-network play. Although Sony has yet to allow any developers to implement this feature between PSN and Xbox Live, many developers are already starting to take advantage of cross-network play including Psyonix(Rocket League) and Mojang(Minecraft). Just a few minutes earlier, Mike Ybarra had mentioned that Rocket League had implemented online play between all of the networks 'that allow it', while Saxs Persson and Lydia Winters from the Minecraft Team took to the stage to announce "The Friendly Update" for Minecraft. As part of the 'Friendly Update', Mojang has enabled cross-network play between 14 different devices, including Xbox Live, Windows 10, iOS, Android & GearVR. John Carmack from Oculus was also on stage to demonstrate this new update, which could indicate Oculus VR support in the near future as well. Just about the only devices not supported by this initiative seemed to be the other game consoles.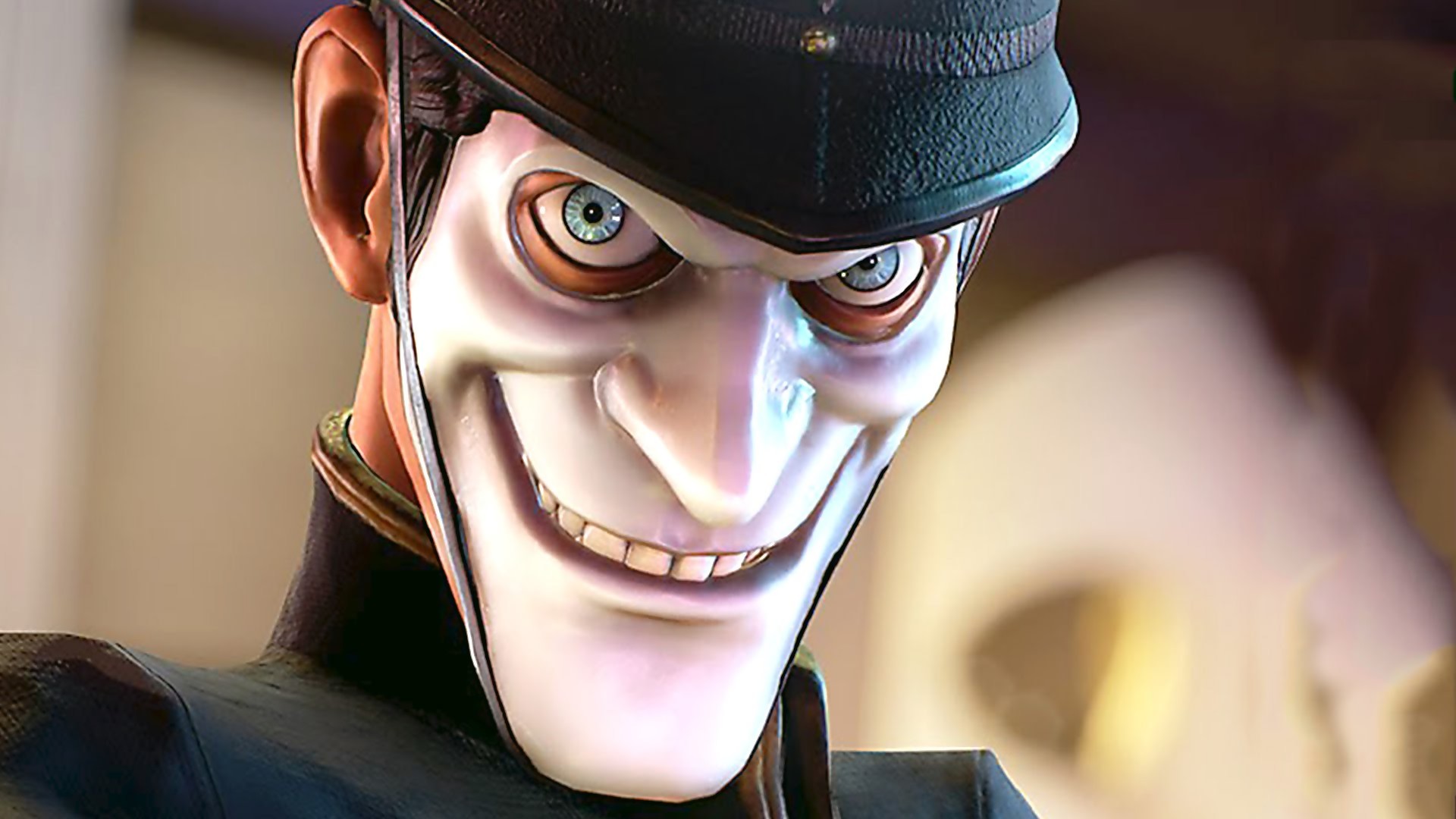 If you haven't seen enough games to justify buying an Xbox One at some point this year, don't worry, there are even more games yet to come, as we are barely past the half-way mark. Chris Charla of ID@Xbox, Microsofts indie program, was up next to share some footage of the indie games coming to Xbox One this year. This list would include games like Cuphead, Outlast 2, Deliver Us the Moon, Flint Hook, FAR, Slime Rancher, Shadow Tactics: Blades of the Shogun, Figment, The Culling, For the King, Beacon, Stardew Valley, Hand of Fate 2, Below, Raiders of the Lost Planet, Bloodstained: Ritual of the Night, Yooka-Laylee, and Everspace. The most impressive ID@Xbox game was saved for last. Charla handed the stage over to Guillaume Provost, Creative Director & Founder of Compulsion Games, to show off the next addition to the Xbox Game Preview program. We Happy Few. The last time we saw We Happy Few, the game was a very creepy, somewhat psychotic, and entirely trippy procedurally generated action game. For this demonstration, Guillaume brought an introduction to a single player story mode which immediately brought up memories of the original BioShock game. This was probably the best trailer in the entire E3 show, and it wasn't even a AAA from a major studio. The only downside to the Xbox Game Preview is that only the procedurally generated part of the game will be available for testing. We Happy Few will be available in the Xbox Game Preview program starting July 26th, 2016.
Microsoft once again handed the floor to a couple of their close 3rd party developers, starting with Damien Monnier of CD Project Red. Monnier announced that CDPR were developing a game based on Gwent, the popular mini game from The Witcher 3. Gwent will be a 'full blown multiplayer experience' across PC and consoles due out September 2016. Gwent was followed by the Xbox One reveal for Tekken 7 by Game Director and Chief Producer of Fighting Games @ Bandai Namco Katsuhiro Harada. The trailer featured an epic battle between Akuma and Heihachi, and introduced the new story mode, featuring "seamless transitions from epic narrative cinematics to action packed game play." Cue the Christmas music as snow flakes started to fall inside the convention hall. Capcom was here to reveal the return of Frank West in Dead Rising 4. The newest Dead Rising game is a reboot of the original combined with the wackiness from Dead Rising 3. It is clear that this Frank West is used to the zombie outbreak by now, as he is seen taking several goofy selfies throughout the trailer, and he has learned to build several new Christmas themed killing machines like the Candy Cane Crossbow. West can also be seen donning a power suit and swinging a street sign yanked out of the ground with a giant chunk of concrete at the end.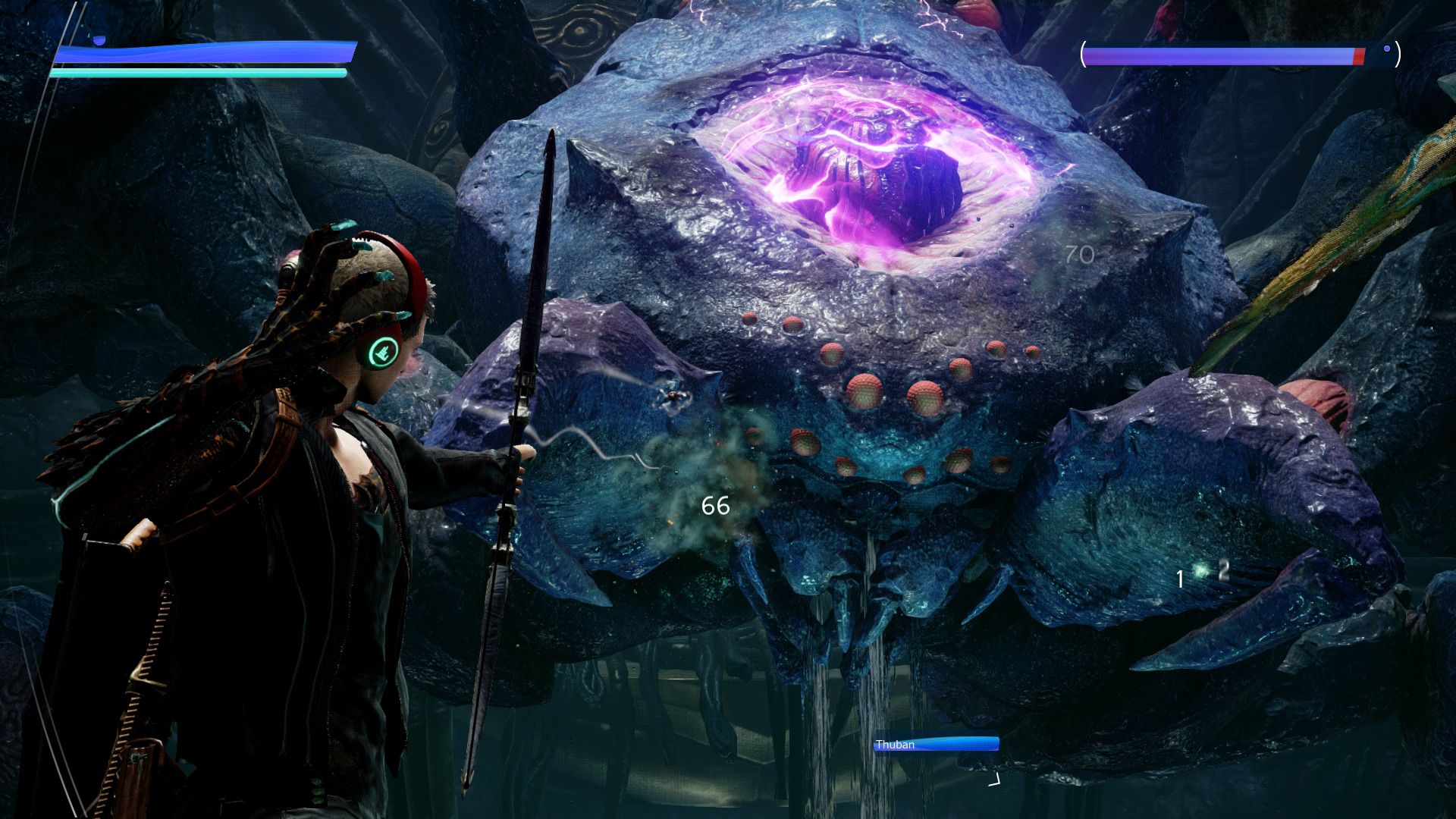 As the show started to wrap up, Microsoft brought out legendary developer Hideki Kamiya to show off 5 minutes of Scalebound gameplay. The new gameplay video picks up right where the teaser ended last year as Kamiya and 3 friends joined together in an epic battle to take out a gigantic crab-like monster. This sounds a lot cooler than it actually was. Much like the Final Fantasy XV battle, watching a boss fight against a creature 10,000x your size is not as exciting as it would be if you could actually try out this battle. Although I am still excited to try out this title, I am not so sure the boss battle is going to sell some of the fence sitters on the game just yet.
We are now in the heart of the first-party reveals. Next up, Sea of Thieves from Rare Ltd. This was another game play reveal that looks incredibly fun, but didn't really do a good job of selling the game. Microsoft decided to include a recording of community members trying out the game, with the video/audio of their reactions mixed on top of video from the game itself. And though this is most likely exactly how you will react while playing this game. It doesn't really make me want to go out and pre-order the game right now. Hearing Marty Sliva over @ IGN talk about his experience playing Sea of Thieves makes the game sound absolutely amazing. He basically jumped from his own ship to an enemy ship and started trolling them, alternating back & forth between helping them and hurting them as he raised their sails, patched holes in the ship, and prevented them from raising their anchor. This sold me 10x more than the trailer did.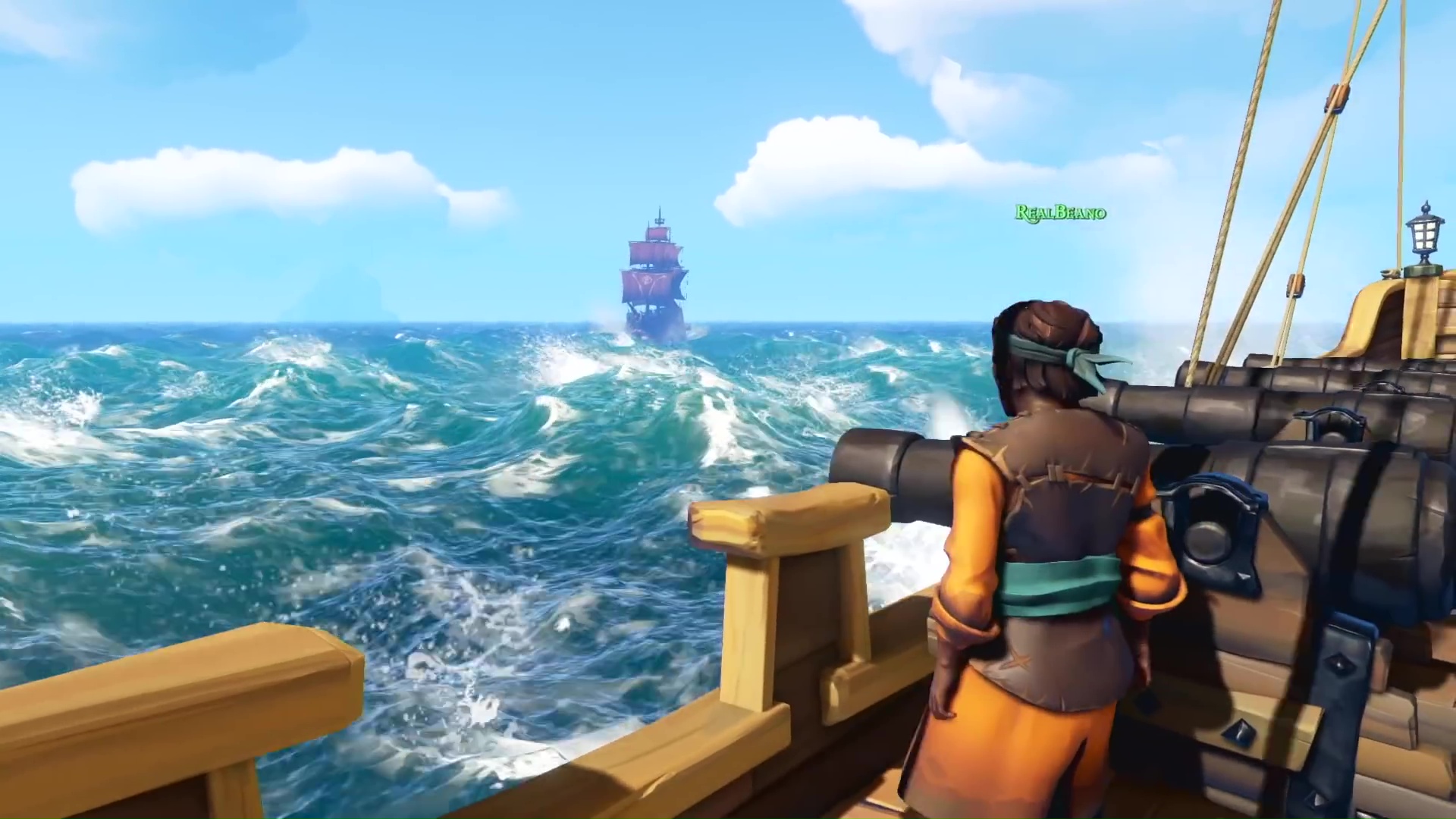 One of the final games shown at the Microsoft Press Conference was another eagerly anticipated game from Undead Labs. State of Decay 2. If you are a fan of this game, you might recall that the original State of Decay was intended to be a Massively Multiplayer Online title, however the title was released strictly as a single player game only. While Undead Labs made a valiant effort to build State of Decay 2 as an MMO, they have opted for a 4 player co-operative mode instead. There have been a ton of zombie games released over the past decade, and aside form the Left 4 Dead series, none of them really had a decent co-operative campaign. Out of all of the genres, horror/zombiefest would seem like the perfect fit for a co-operative mode, and Undead Labs plans to deliver on that. Although the game is a 4 player co-op game, I am still hopeful that you can run into other players in the game world like you can in The Division, just with less trolling and grief. I can imagine it would be awesome to come across another 4 player team in State of Decay, work together for a little bit, then go your separate ways as you continue on your own path.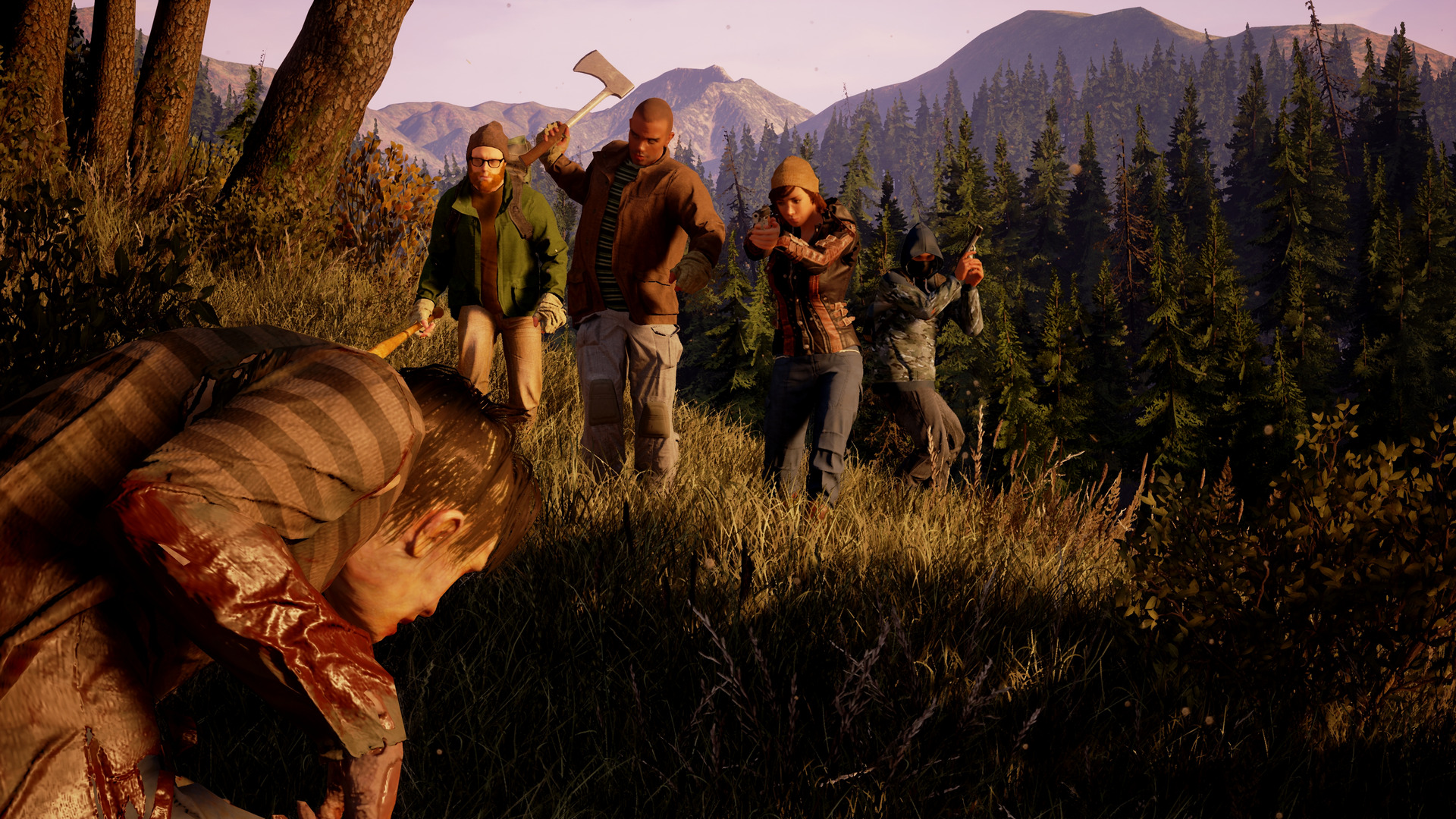 Microsoft closed out the show with arguably their biggest franchise, albeit in Real-Time Strategy form. In what was regarded as one of the prettiest trailers at E3, Microsoft showed off a CGI trailer for Halo Wars 2 alongside a small amount of game play. Additionally, they announced that gamers would be able to try out a Beta of the upcoming RTS game throughout the week. We did try out the Beta, and while it was a bit rough visually, the game play was fun and engaging. It took about 3 matches before I understood what I was supposed to do, as this was my first Halo Wars experience, but I thoroughly enjoyed my brief time with the game. Halo Wars 2, Sea of Thieves, and State of Decay 2 are all due out in 2017.
The rest is history. Phil closed out the conference announcing the Scorpio, the Crackdown team announced their game was delayed until 2017, and a gaggle of Zelda fans trampled each other for a chance to get a few more minutes with the new Zelda game before the show ended. While Sony had some really great games on display during E3, Microsoft proved that their line up is equally as impressive, and all of the titles from their conference are due out with-in the next 18 months. Without question, it does not matter which of the major gaming platforms you prefer, we gamers are the victors this E3.
Xbox Play Anywhere: List of supported titles.
Gears of War 4
Phantom Dust
Killer Instinct: Seasons 1, 2, and 3
Forza Horizon 3
ReCore
Cuphead
Slime Rancher
The Culling
Everspace
ARK: Survival Evolved
Sea of Thieves
Scalebound
State of Decay 2
Halo Wars 2
We Happy Few
Crackdown 3
Did you know you can report news for us too? Anyone can report the news, or post a review on gamelust.com, AND have a chance to become featured on our homepage! All you need to do is log in or register with us and add your voice today!