Feb 2, 18
|
Far Cry 5 is about to get awesome and weird!
Did I ever tell you what the definition of insanity is? Insanity is playing the exact… same fucking game… over and over again. But when that game is Far Cry 3 I am perfectly fine with that, because it is insanely good and widely regarded as one of the best games from the previous generation.
If you have never played Far Cry 3 and want to know what all the fuss is about then I have good news for you. Ubisoft has announced that as a bonus for buying the Far Cry 5 Season Pass you will get a copy of Far Cry 3: Classic Edition absolutely free. Far Cry 5 is already shaping up to be one of the must own titles of the year. The addition of Far Cry 3 sweetens the pot even more.
In addition to Far Cry 3, Season Pass holders will get 3 downloadable expansions that are very reminiscent of Far Cry 3's Blood Dragon expansion. The first expansion, Dead Living Zombies, will challenge you to "survive in a zombie-infested wasteland facing off against hordes of the undead." The second expansion, Hours of Darkness, will have you "trading gunfire with Vietcong fighters in Vietnam." The final expansion is Lost on Mars which "takes you to the titular red planet to test your mettle against Martian arachnids."
If you're crazy enough to pass up on the season pass but still want to replay Far Cry 3 don't worry. A standalone version of Far Cry 3: Classic Edition will be released "4 weeks" later for non-season pass owners. Both Far Cry 5 and Far Cry 3: Classic Edition are available on Xbox One, PlayStation 4 and PC on March 27th, 2018.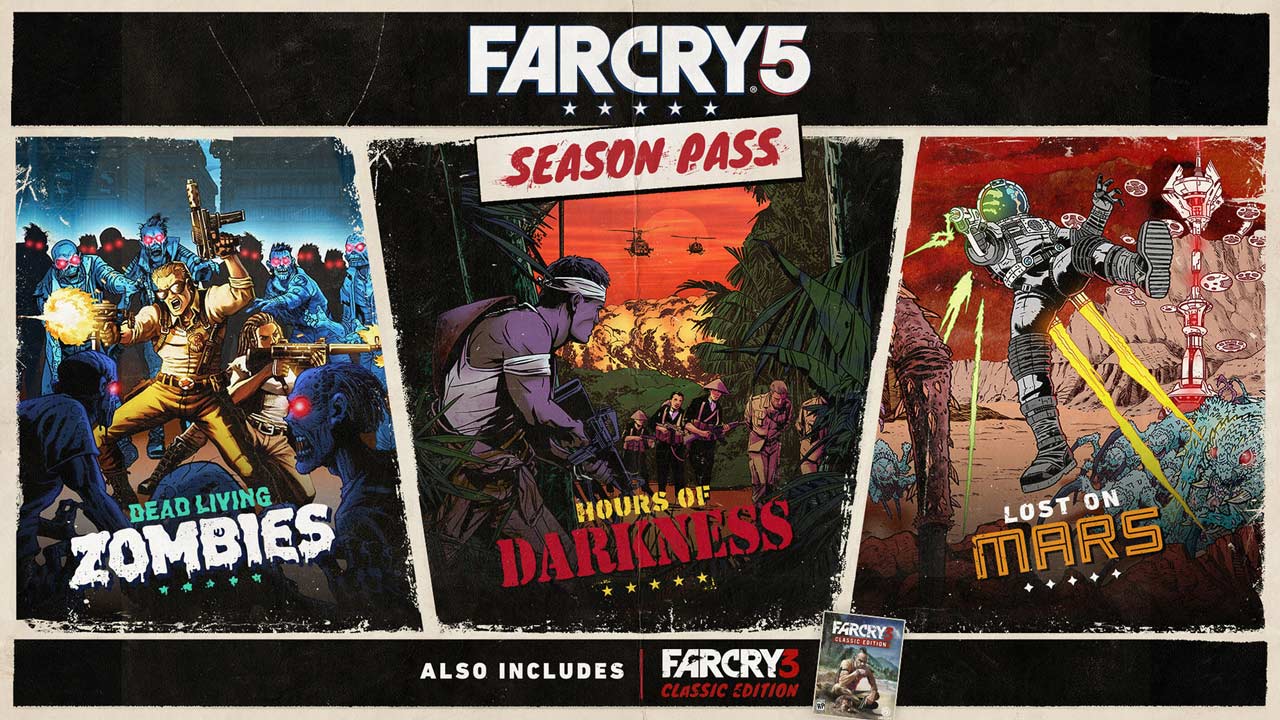 A new 'Story Trailer' for Far Cry 5 was also released today. Click here to view the trailer.
Did you know you can report news for us too? Anyone can report the news, or post a review on gamelust.com, AND have a chance to become featured on our homepage! All you need to do is log in or register with us and add your voice today!