http://www.arcgames.com/en/games/Gigantic/news/detail/10405463-update-notes-february-23rd-2017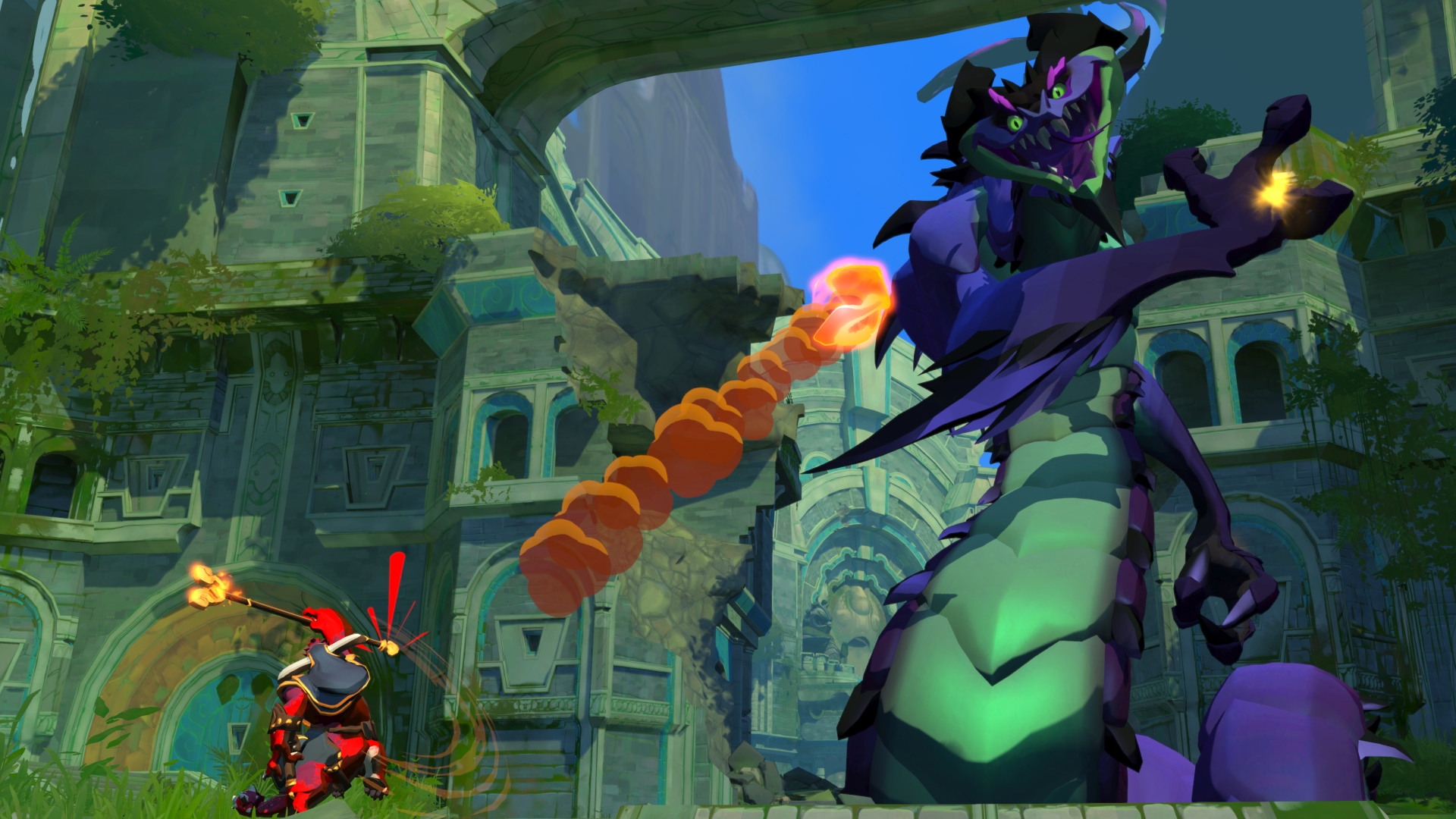 Gamelust QuickieFeb 23, 17 | posted by

xsuicidesn0wmanx (2392)
Eternal Dawn Update Now Available for Gigantic on Xbox One and Windows 10
Perfect World Entertainment and Motiga today announced a new update for Gigantic is now available on Xbox One and Windows 10. Eternal Dawn "grants players access to the game's newest cosmic hero, Zandora." Zandora is a "lance-wielding Eternal who has emerged from the Star City to walk among mortals." She is a melee/support hybrid who uses auras to empower herself and allies on the battlefield. She is the second Hero released since the game's Dec 8 Game Preview program live date, this elevates the roster's total to 18. If you own the Gigantic's Founder's Pack you will automatically unlock Zandora for free.
Eternal Dawn will also introduce a competitive leaderboard plus other new content including the Storm Drake, Eternal Light Weapons and Champion of Aurion Skins. Gigantic is currently in Open Beta Test as part of the Xbox Game Preview program and will be available on Arc (PC Windows) at a later date following successful testing.
Did you know you can report news for us too? Anyone can report the news, or post a review on gamelust.com, AND have a chance to become featured on our homepage! All you need to do is log in or register with us and add your voice today!