May 6, 19
|
Devil May Cry 1 for PS2 is coming to the Nintendo Switch
UPDATE: According to Capcom's official DMC website showcasing the game, it is a digital-only release. What a bummer.
---
ORIGINAL: Folks, Capcom just keeps on surprising us in the best ways possible Here's what I mean.
I mean that the original PS2 hit Devil May Cry 1 will be coming to the Nintendo Switch! There is no specific release date other than this " summer." In other words, there are no other details at this time. Therefore, There was no price or file size or tech results announced yet.
Relatedly, Capcom's most recent Switch release – Dragon's Dogma: Dark Arisen – sits at 3rd Place on the Switch Eshop currently.  There was talk somewhere online of Devil May Cry V coming to Switch if Dragon's Dogma: Dark Arisen did well enough. I guess, judging by the image below (Courtesy of me), we spoke and they listened. . . sorta. At least we're getting some form of DMC on the Switch.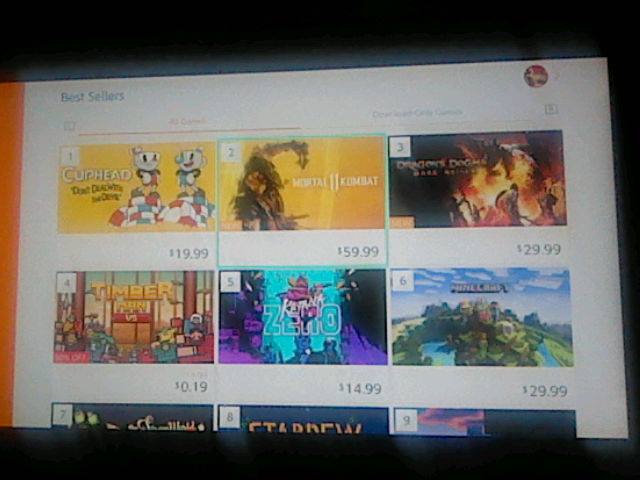 Here's the official tweet announcement from the Devil May Cry V Twitter page. Relatedly, Dante is now THE Number 1 trending topic on Twitter at the time of writing, even in my home state of New Jersey. (According to my Trends for you section, anyways.)
Here's a history lesson on the game for the uninitiated. Devil May Cry, for the uninitiated,  is a Hack n Slash Action-Adventure game. Initially announced in December 1999, Hideki Kamiya was asked to direct Resident Evil 4. The original story would've revolved around Tony, an invincible man with skills and intellectual knowledge exceeding the capabilities of any normal human being. Even after going with a Gothic setting and upping the "cool"and "action-y" backgrounds, it was too different by RE Standards. Therefore, it was too "stylish" (get it? hehe) to be Resident Evil 4. As a result, something had to be done, but what?
What needed to be done was to adjust their ideas into its' own game. After adding in demons and changing the character to resemble Dante Alighieri's Divine Comedy, it was ready. The time had come for the game to be re-branded as Devil May Cry and shown off in November 2000. A bug involving repeated slashing of enemies to keep them in the air found in Onimusha: Warlords made it into Devil May Cry as a intended way to spice up the combat. Near the game's completion, the decision was made to transition from a more open-ended style similar to Resident Evil to the mission-based structure we see today in games such as Devil May Cry, Bayonetta, The Wonderful 101, Metal Gear Rising: Revengeance, etc.
Now that you got your history lesson, here's a question. That question is, as follows: Is Capcom playing their "DMC on Switch" hand too safely? I ask because PS3, PC, PS4, Xbox 360,  and Xbox One players all got the Devil May Cry HD Trilogy Collection for their respective consoles. Meanwhile, the Nintendo Switch is only getting the first game (at this point in time).
Taking that into consideration, It's easy to believe that Capcom is playing things a bit too safely, personally. Subsequently, it's easy t  see that this way of bringing DMC to the Switch is rather scummy. In addition to being manipulative,  not releasing 3: Special Edition, 4, or even 2 alongside 1 is just. . . anti-consumer. The possible, but likely inevitable, 30 dollar price point for a individual game in a 5-game series is just Devil May Cry 1 Rank D – Dull.
Either way, Devil May Cry is set to release at some point this summer.
What do you think of this announcement? Feel free to let me know in the comments below.
Did you know you can report news for us too? Anyone can report the news, or post a review on gamelust.com, AND have a chance to become featured on our homepage! All you need to do is log in or register with us and add your voice today!