Jun 8, 19
|
Battlefield is not slowing down anytime soon
The Battlefield V section of today's EA Play was a busy one. There was quite a lot of information thrown at us in a short amount of time. If you missed the show or just need time to fully take this stuff in, then you have come to the right place. But first there is one thing people have been asking for and, thankfully, they heard you, Max Rank is getting a massive increase. Right now it goes up to 50. Soon you can be grinding your way to a whopping Max Rank of 500.
Chapter 4 is coming soon and the first map will be Al Sundan. This is a pretty classic Battlefield map, in that is huge and has something for every playstyle. You will be in a vast desert, with a stunning oasis, attempting to capture 6 different points. There will be boots-on-the-ground infantry combat along with tanks, aircrafts and other vehicles. So there really is something for everyone. This map is coming June 27th.
Next up is the Marita map taking place in Greece. This is going to be a much tighter map than the last one. No planes or tanks in this map, and frankly there isn't a lot of room for it. Most of the fighting will be done a small, rural town setting over which the Allies will start off having control. They must defend while those on the other side will have to come down a mountainside and seize control. The road down the mountain will be treacherous, but the village will be far worse. Narrow streets and buildings could be hiding an enemy just out of sight. We can all jump into this map sometime in July.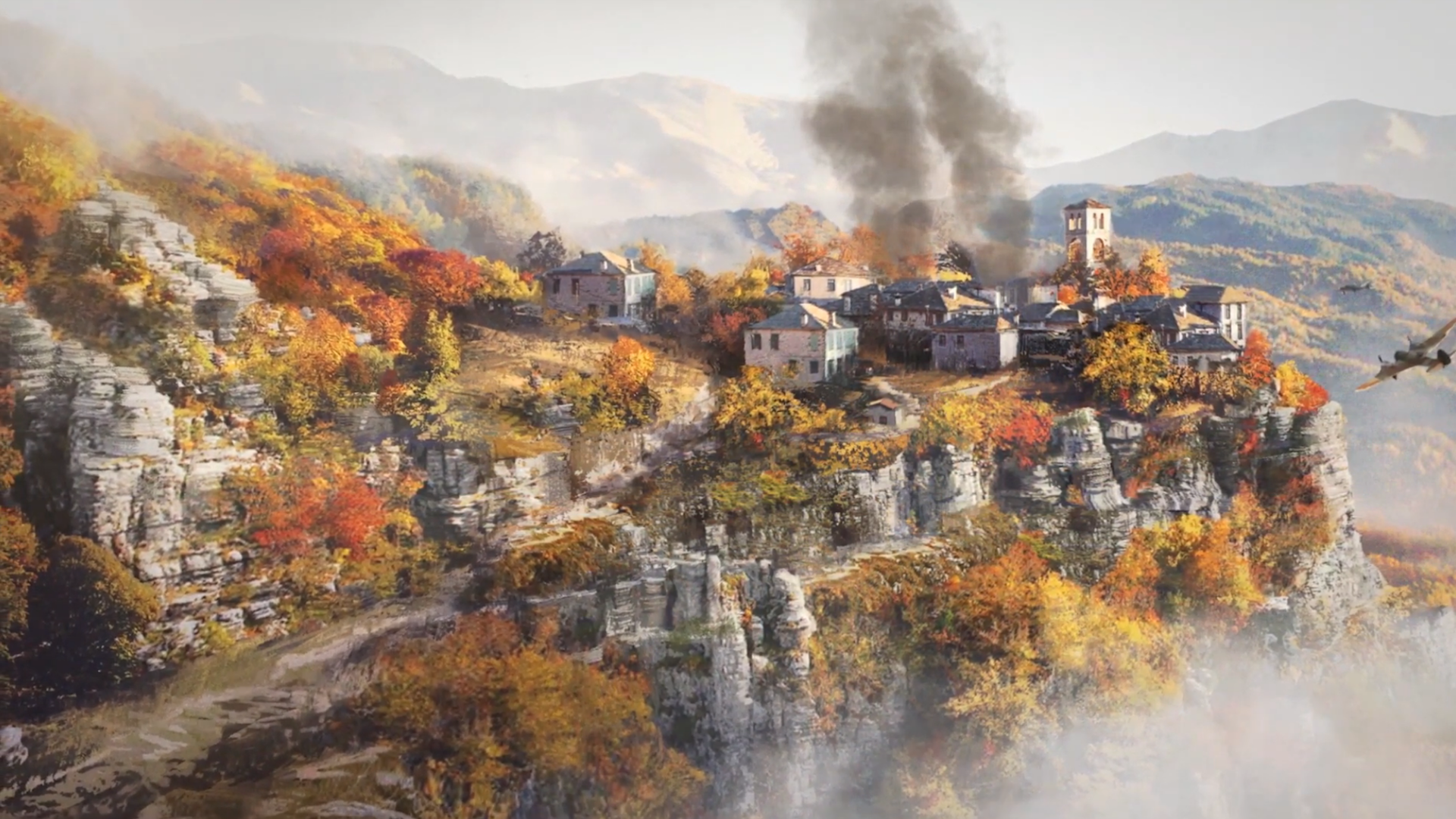 Two more maps will be included in Chapter 4, bringing the total number of new maps to four. Both maps will be smaller areas, and therefore, have very close combat. Very heavy on the infantry is Chapter 4. One map will be on the Lofoten Islands in Norway. This map looks stunning. A tightly packed town surrounded by beautiful blue water. Exactly what you would expect from Norway. The last map in this chapter will be in Provance, France. This will be another small map with a lot of densely packed buildings. Very cute, very quaint, very Parisian. Both of these will drop in August.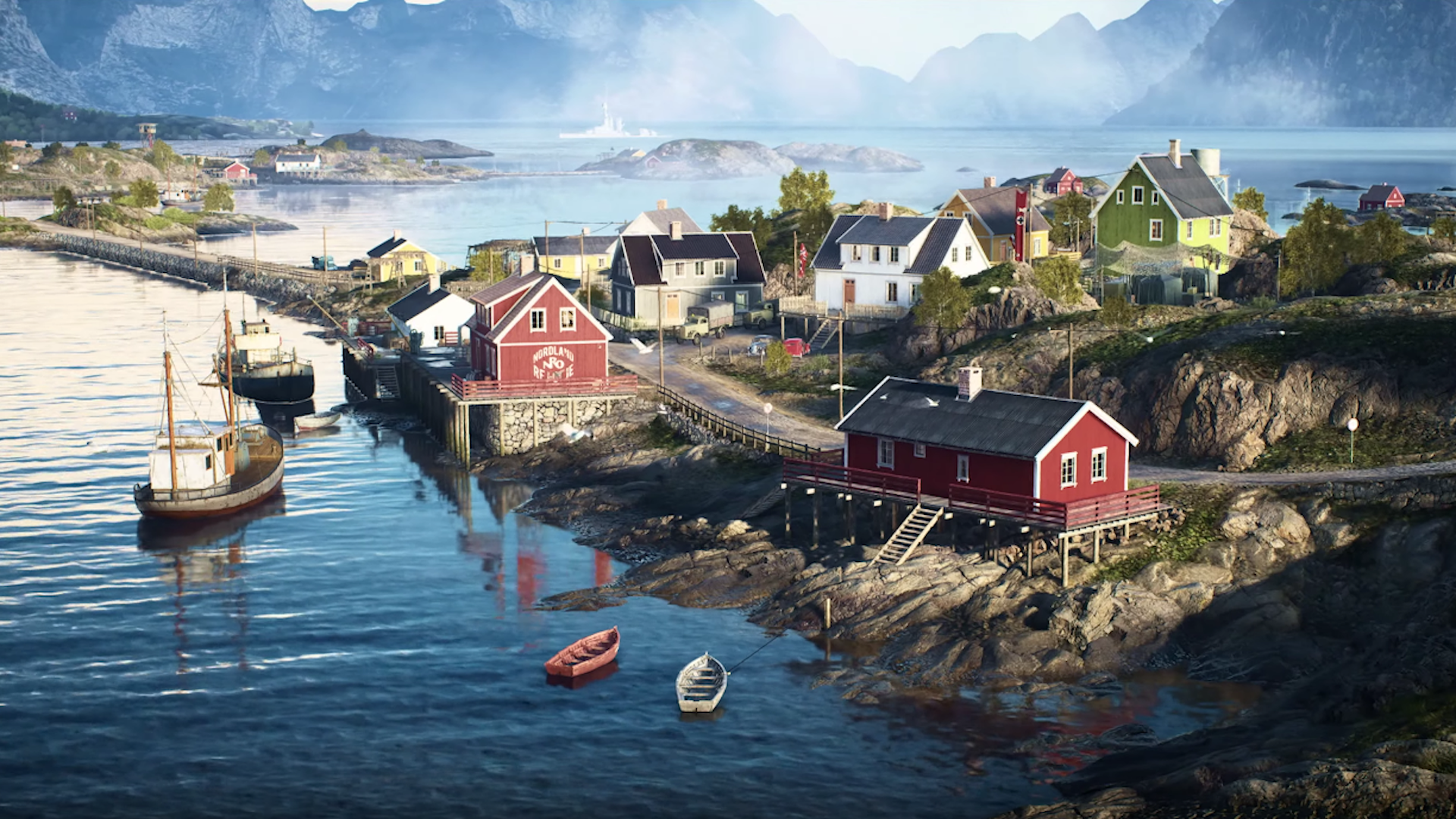 Oh, did I say that was it? Coming in October is Operation Underground. In case you haven't figured that out, that means fighting in an Underground, Metro, Subway, whatever you choose call trains under the surface of the earth. But it isn't just fighting in the tunnels. There is an above-ground section as well, but all the details on this have been very vague.
That is Chapter 4 taken care of, but this conference also including information about what will be coming in Chapter 5 as well. This chapter will contain 3 maps before 2020, all in the Pacific area. This means we are mostly talking the US versus Japan. What is interesting here is that one of these maps will be their own recreation of Iwo Jima, which should be really cool considering it is such an iconic battle. This chapter will also have new vehicles, including amphibious. So Chapter 5 will have you master the land, air, and sea. Like a boss.
As I said, that was a lot of information to get in 30 minutes. But that is fantastic news for all who love Battlefield. There is a ton of new content coming so it will be hard to get bored. And it seems, just as you get a handle on one map, another one is right around the corner. EA is showing a lot today, on a lot more than just Battlefield, so be sure to check back for more news.
Did you know you can report news for us too? Anyone can report the news, or post a review on gamelust.com, AND have a chance to become featured on our homepage! All you need to do is log in or register with us and add your voice today!