Aug 13, 17
|
All the news from the past week in one place.
If you're looking for that one stop shop for gaming news, look no further. Take a trip with us through time as we travel all the way back to last Sunday and report on every announcement, big and small, from the past week. This is everything that happened 8.6.17-8.12.17.
Most Popular:
PS4 – Horizon: Zero Dawn
Sony announced the release date for Horizon Zero Dawn: The Frozen Wilds. The game will feature all new content, quests and stories in the lands to the North. If you still have any money left over, The Frozen Wilds will be available for download on November 7th.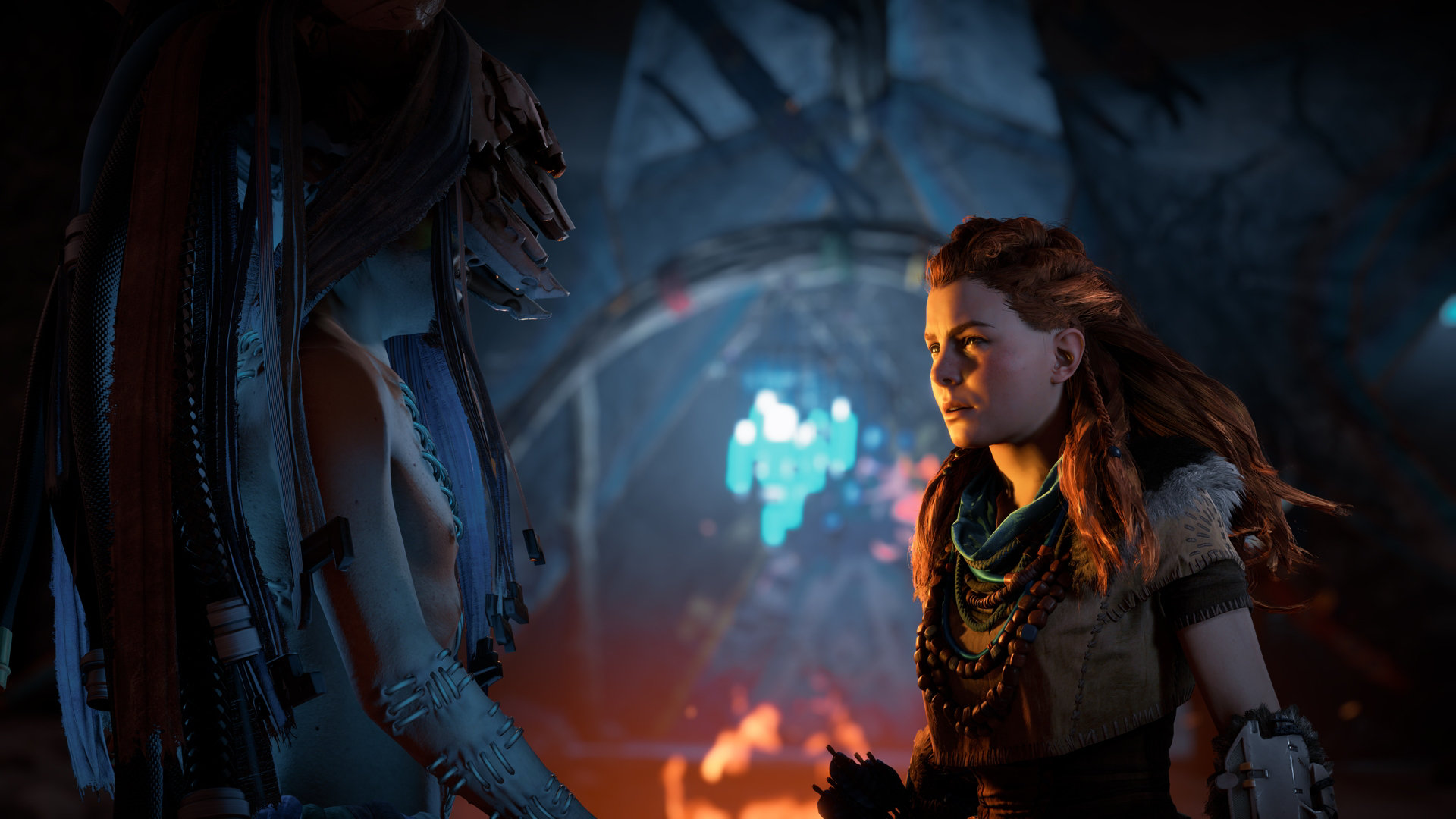 Xbox One – Backward Compatibility
Microsoft added four more Xbox 360 games to the list of backward compatible titles playable on the Xbox One console. Batman: Arkham Origins(disc only), Deadliest Warrior: The Game, the classic Sega Saturn title Fighting Vipers, and Walt Disney's Bolt.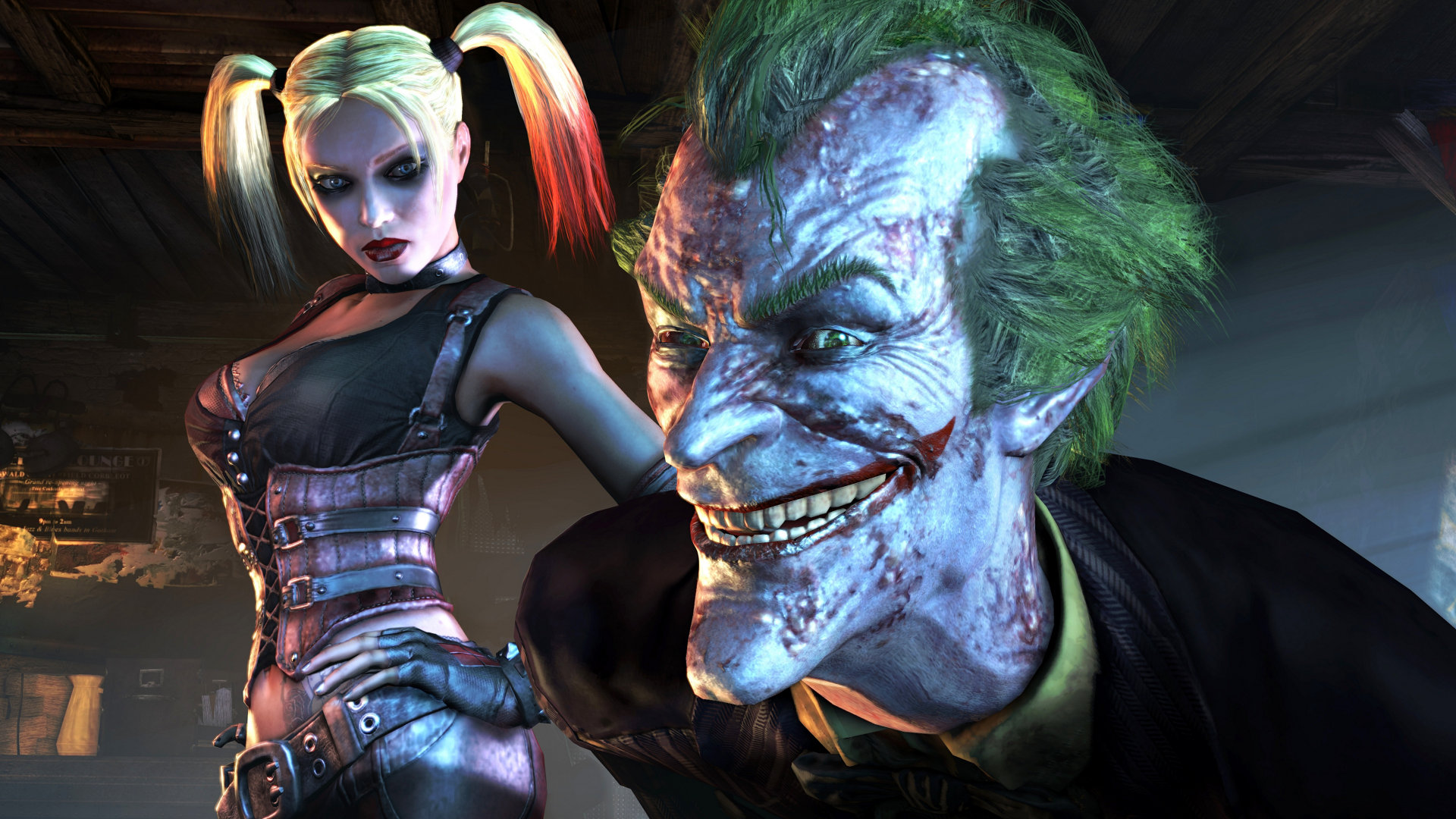 Xbox One/PC – Ori and the Will of the Wisps
Here's an inspiring story for all you aspiring game developers out there. Milton Guasti announced on Twitter that he has been hired by Moon Studios to work on level design for Ori and the Will of the Wisps. Milton had worked on AM2R(Another Metroid 2 Remake) prior to being shut down by Nintendo.
PS4 – Dissidia Final Fantasy NT
Square Enix announced a Closed Beta Test for Dissidia Final Fantasy NT starting August 25th through September 3rd. If you would like to participate in the Beta Test you must sign up prior to August 20th. You can view the North American sign up page here, and the European/PAL sign up here.
Square Enix also revealed Jecht from Final Fantasy X will be a playable character in the game.
Xbox One/PS4 – Dragon's Dogma: Dark Arisen
Capcom announced the release date for the Dragon's Dogma: Dark Arisen remaster. The game will be available on Xbox One and PlayStation 4 on October 3rd, 2017. A new trailer was released alongside the announcement.
Most Interesting:
PS4/Switch – Dragon Quest Builders 2
During a presentation by Square Enix the publisher announced a sequel to the surprise hit Dragon Quest Builders. Dragon Quest Builders 2 will also add a new platform with the game shipping on the Nintendo Switch, in addition to the PlayStation 4.
Xbox One
Fans of Microsoft's game console got a small treat this week. Mega-popular music streaming app Spotify has finally arrived on Xbox. The app comes with all of the regular features such as background streaming and Xbox app controls on your phone and Windows 10 PC.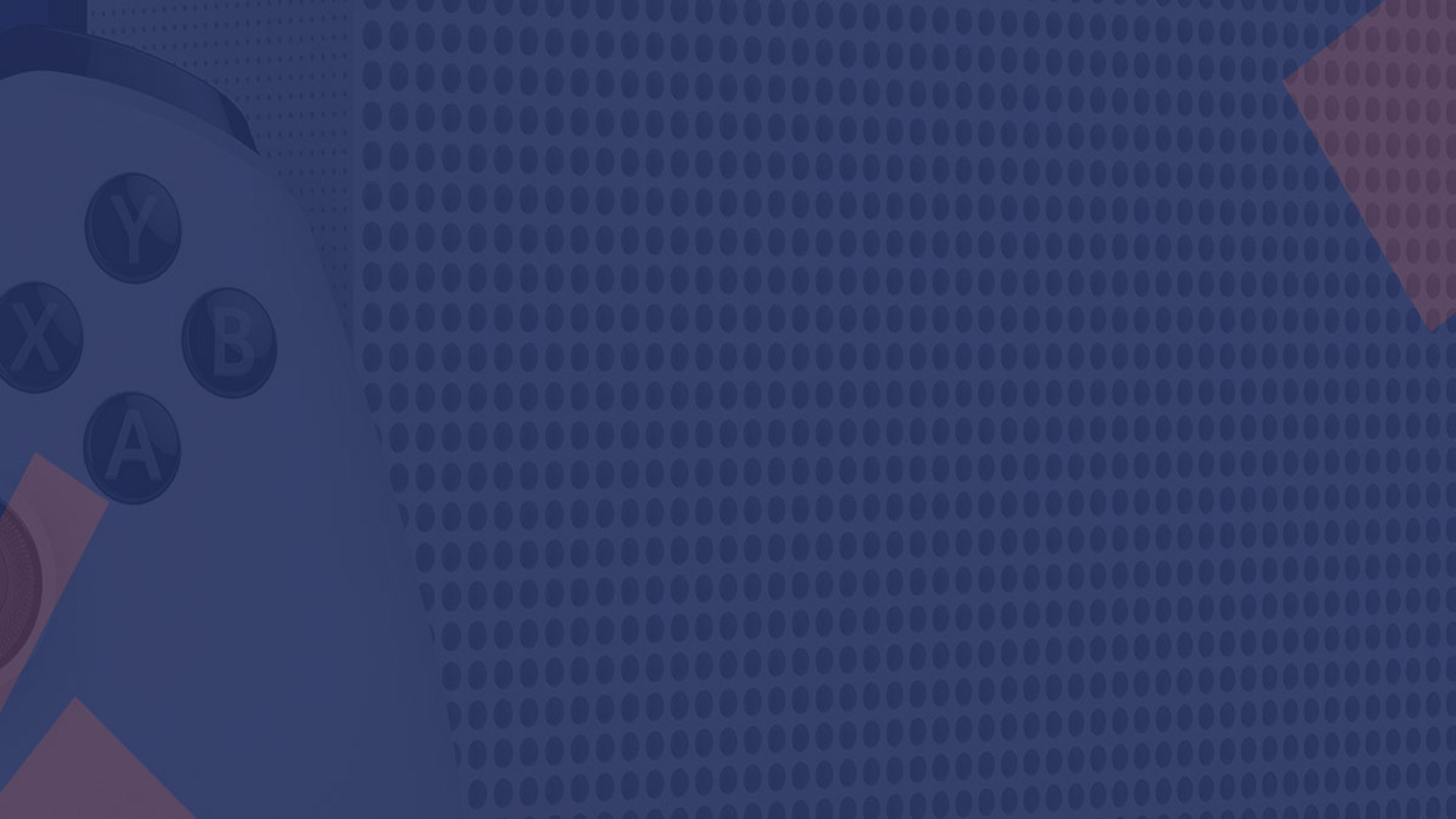 PS4/PC – PlayStation Now
Sony added 19 new PlayStation 4 games to PlayStation Now. The list of games includes Back to Bed, Blazerush, The Book of Unwritten Tales 2, Chronicles of Teddy: Harmony of Exidus, Goosebumps: The Game, Farming Simulator 15, Fluster Cluck, Ironcast, Jumpjet Rex, Last Tinker: City of Colors, Legend of Kay, LEGO Batman 3: Beyond Gotham, Leo's Fortune, OlliOlli, OlliOlli 2, Pure Chess, Tearaway Unfolded, Q*Bert Rebooted and Velocibox.
Nintendo 3DS – Etrian Odyssey V: Beyond the Myth
Atlus posted a new trailer for Etrian Odyssey V: Beyond the Myth to celebrate settling on a North American release date for the game. The popular JRPG will be available on the Nintendo 3DS on October 17th, 2017.
Steam/Oculus/Vive – Rez Infinite
Enhance Games announced that Rez Infinite has been released on Steam this week. The game will be playable in HD on desktop PCs as well as Oculus and Vive VR headsets.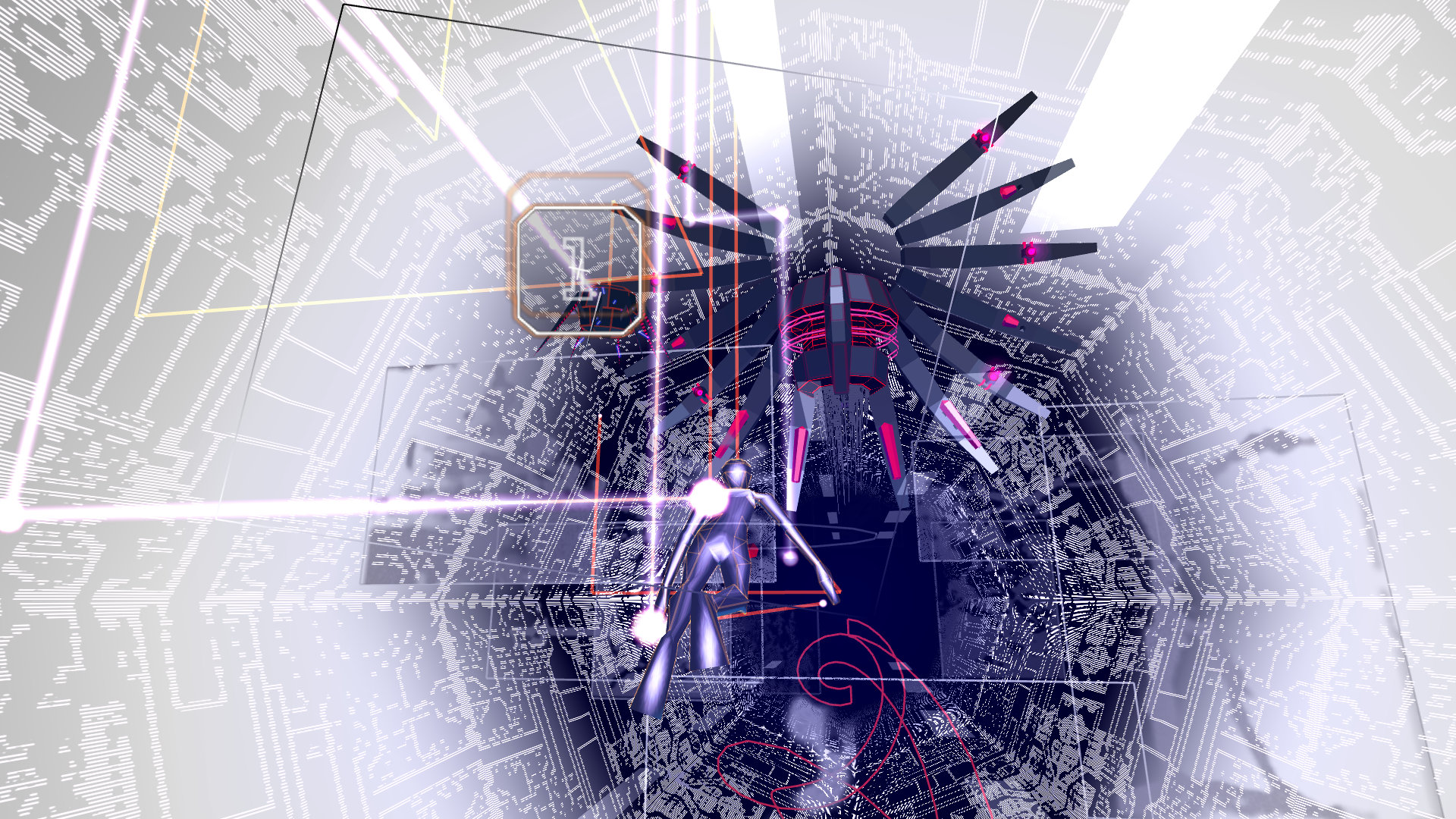 Xbox One/PC – Battlefield 1
Electronic Arts added Battlefield 1 to the EA Access Vault and Origin Access. If you are a subscriber you can download and play the game free of charge.
PS4/PC – No Mans Sky
Hello Games celebrated the one-year anniversary of No Man's Sky by issuing a large update to the game. The update 'focuses on improving the central story of the game and adds the ability to quick travel between locations using portals. A semi-co-operative mode was added that allows you to see other players as floating orbs.
Xbox One/PC – Conan Exiles
Conan Exiles is coming to Game Preview on Xbox One August 16th. An expansion, The Frozen North, will also be available on PC and Xbox One the same day.
Xbox One/PS4/Switch/PC – Sonic Mania
Sega announced a delay for the PC version of Sonic Mania. If you want the game on PC it will now release on August 29th.
Everything Else:
Ubisoft announced new milestones for the increasingly popular Rainbow Six: Siege. The game has now surpassed 20 million total players.
Filed under who gives a flying fuck, Activision announced partnerships between Destiny 2 and the ultra healthy Kellogg's Pop Tarts. If your heart is not yet ready to explode with excitement, a deal with Rockstar energy drinks was also announced. Both offer in-game xp and/or items, Rockstar will also be offering prizes, including a Destiny themed motorcycle.
And don't forget your Destiny 2 branded candle holder, onesie and fridge magnets. Because who doesn't want ice cubes in the shape of a destiny logo.
Gundam Versus will be having an Open Beta next month. The Open Beta will start on September 2nd at 8am BST(3am Eastern) and running through September 4th at 8am BST.
Popular touch-based hack and slash adventure game Severed added the Nintendo Switch to the list of consoles you can play the game on.
Details for the next major PlayStation 4 update may have leaked. If true, version 5.0 will include 1080/60 streaming through the Twitch app, changes to child and sub accounts, and improved access to notifications.
A demo of Monster Hunter XX has arrived on the Japanese Eshop for the Nintendo Switch. Fans of the game can download the demo provided they have a Japanese Nintendo Account.
A trio of indie titles were announced for the Nintendo Switch this week. Super Meat Boy, Mutant Mudds and Inversus are all coming to Switch later this year.
Gun Media is releasing a patch to remove team killing from Friday The 13th.
Playtonic issued a new patch for Yooka-Laylee to address the games dated camera system. The update is now available on all consoles.
NBA Live announced James Harden as the games cover star. In addition, if you pre-order the game you can get a discount of 33%, bringing the cost of the game to $39.99.
Mike Ybarra from the Xbox team joined Rand Al Thor and Jez Corden on the Xbox Two Podcast #20 to discuss the new 'Fluent' dashboard on Xbox One. Ybarra also mentioned that Microsoft intends to update the Xbox Achievement System to account for the different types of players in the Xbox ecosystem.
The developers of Super Mega Baseball 2 announced the game is being delayed until the 2018 baseball season. The game was to be released this September.
Latest Trailers:
TauCeti Unknown Origin Teaser Trailer
First Look at Next Major Xbox System Update
LawBreakers – Skilled AF
Destiny 2 – Official Competitive Multiplayer Trailer
Artifact: The Dota Card Game Teaser
Moons of Madness Announce Trailer
Wolfenstein II – Put the Chocolate Down
NBA 2K18 – The Art Behind NBA 2K18 Video Blog
Battle Chasers Nightwar – The Gathering (Animated Intro)
Recently Released:
8.8.2017 – Blackhole: Complete Edition (PS4, X1)
8.8.2017 – Hellblade: Senua's Sacrifice (PS4, Steam)
8.8.2017 – LawBreakers (PS4, PC)
8.8.2017 – Masquerada: Songs and Shadows (PS4, X1)
8.8.2017 – Mega Man Legacy Collection 2* (PS4, X1)
8.8.2017 – Sine Mora EX* (PS4, X1)
8.10.2017 – Phantom Trigger (Switch, PC)
8.11.2017 – Jump, Step, Step** (X1)
8.11.2017 – Night Trap: 25th Anniversary Edition – Limted Run Physical Edition* (PS4)
8.11.2017 – Sudden Strike 4* (PC)
Incoming Releases:
8.15.2017 – >observer_ (PS4, X1, PC)
8.15.2017 – Agents of Mayhem*  (X1, PS4)
8.15.2017 – Cities: Skylines* ** (PS4)
8.15.2017 – Matterfall (PS4)
8.15.2017 – Nidhogg 2 (PS4, PC)
8.15.2017 – Night Trap: 25th Anniversary Edition (PS4, PC)
8.15.2017 – Pillars of Eternity (PS4, X1, PC)
8.15.2017 – Soldam: Drop, Connect, Erase (Switch)
8.15.2017 – Sonic Mania* *** (PS4, X1, Switch, PC)
8.15.2017 – Sudden Strike 4* ** (PS4)
8.15.2017 – Troll and I* ** (Switch)
8.15.2017 – Undertale** (PS4)
8.18.2017 – Rogue Stormers* (PS4, X1)
8.18.2017 – Thumper** (X1)
8.18.2017 – World to the West* (PS4, X1)
8.18.2017 – Zero Escape: Zero Time Dilemma* ** (PS4)
* Titles with a * next to them will be released at retail and digitally, all other titles are digital only.
** Titles with two * next to them are currently available on other platforms.
*** Sonic Mania on PC will launch on August 29th, the CE edition will release on August 15th but only Sonic 1 will be unlocked.
Did you know you can report news for us too? Anyone can report the news, or post a review on gamelust.com, AND have a chance to become featured on our homepage! All you need to do is log in or register with us and add your voice today!