Oct 6, 18
|
Footage from what might be a gameplay trailer has been leaked
It's happening! It's finally happening, a Harry Potter RPG is being developed! There has been a leak of what appears to be a gameplay trailer. Technically, it's still just a rumor, but it is one that seems to be gaining momentum with each passing hour. Being a massive Harry Potter fan myself, this is some of the best news I have heard in a long time.
Of course there have been other Harry Potter games, but they were really movie tie-ins, which are never that good. These were no exception. The lego games were cute but they were hardly the action packed experience most of us were craving.
This game, which was originally thought to be a Rocksteady project, looks amazing. It seems Rocksteady is currently working on something else, so Harry Potter will be someone else under Warner Bros. with all evidence pointing to Avalanche Software. That being said there are two possible names for the game so far. It will most likely be called Harry Potter: Magic Awakened, but Magic Forever is also possible based on Lizo Mzimba's tweet.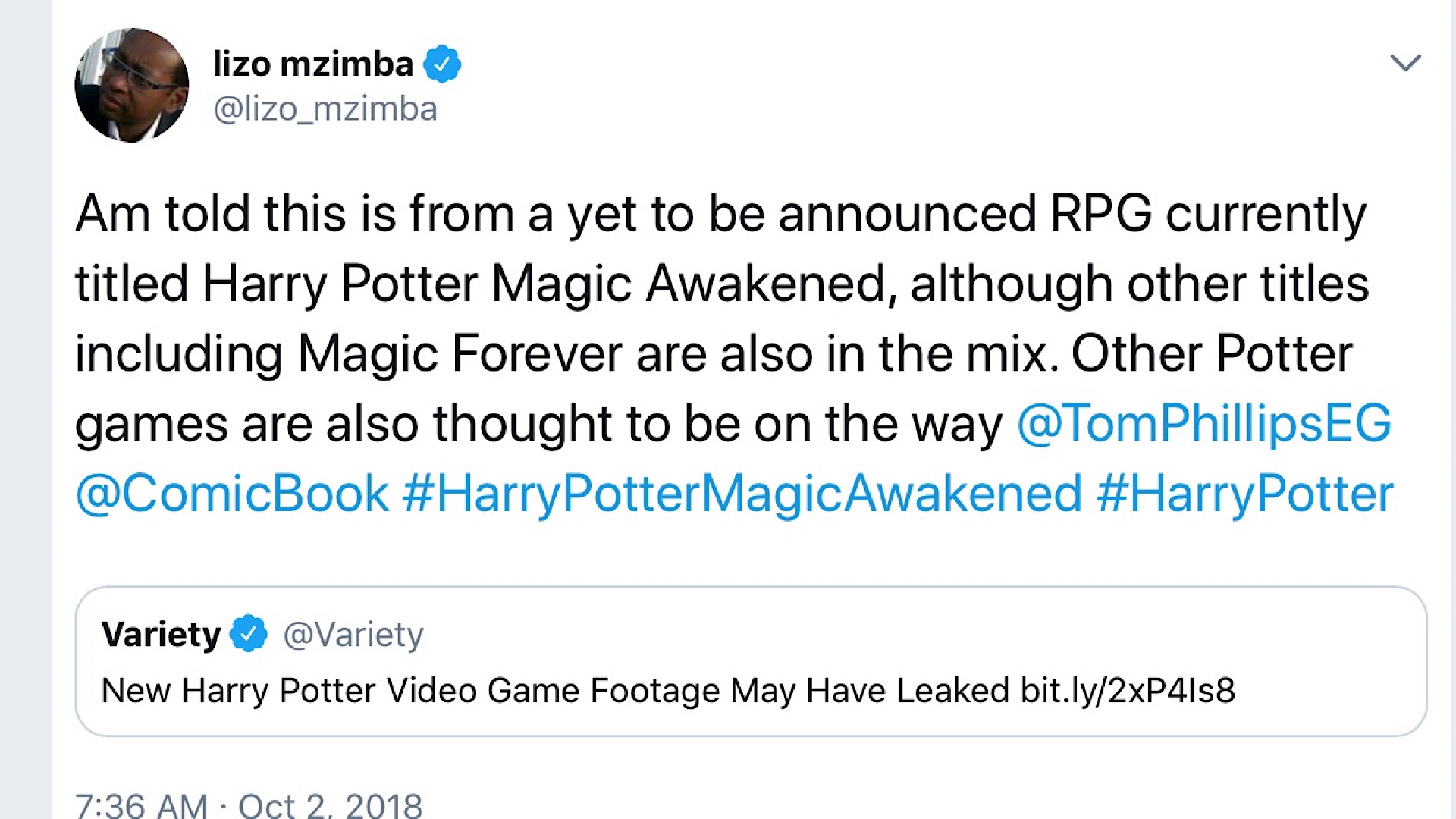 Sadly I can not show you what was leaked, as it has been taken down everywhere. It was originally shown on Reddit and, thankfully, there is a description of the game.
"Set in the 19th Century (1800's) Wizarding World, this 3rd person open-world action RPG game centers around your character with unique abilities who has eared (sic) a late acceptance to Hogwarts School of Witchcraft and Wizardry. You are a newly arrived 5th year student to Hogwarts that demonstrates a latent gift for magic with a unique ability to track and identify remnants of a pottant (sic) ancient power.
Upon arrival, strange events begin to materialize In the Forbidden Forrest and trouble begins o (sic) brew within the castle walls. Together with Professor Elezar Fig, you embark on a journey through both familiar and never before seen locations to bring to light the truth behind these mysterious occurrences.
On your quest you will craft potions, master new spells, and discover fantastical beasts. You will battle Dark Wizards, Goblins, and other supernatural enemies and uncover the truth about your destiny – the Fate of the Wizarding World lies in your hands.
FEATURES
– Journey to Hogwarts to become one of 8 different Wizard types
-Experience Hogwarts, make new friends, uncover new secrets, and change the fate of the Wizarding world.
-Experience a new magic system that creates countless possibilities to master magic.
-Freely explore the Wizarding World for the first time, Choose your house and friends at Hogwarts, and decide to pursue a path of good or evil.
-Create your own witch or wizard, and experience a (sic) all new story separate from the books or films.
Okay, all of that sounds absolutely incredible. However, that is a really in-depth description. Especially considering the video was supposedly taken sneakily on a smartphone. So I have my doubts as to whether this is actually a leak or not.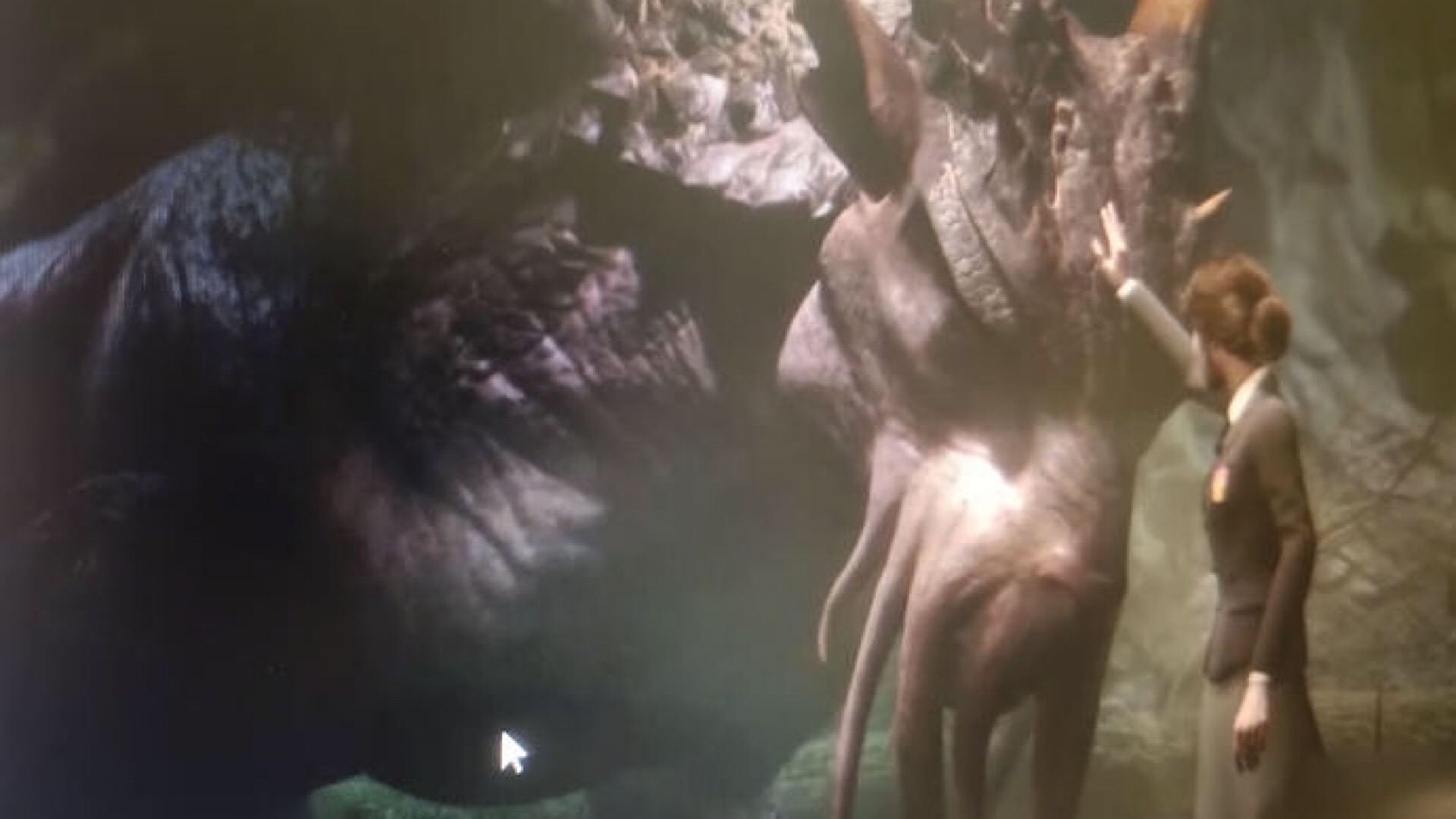 If this turns out to be true, you can expect me to being talking about this a lot. And I mean a lot. If it turns out to not be true, you can expect to find me curled in the fetal position weeping over what could have been.
Did you know you can report news for us too? Anyone can report the news, or post a review on gamelust.com, AND have a chance to become featured on our homepage! All you need to do is log in or register with us and add your voice today!