Jul 22, 18
|
Players get copy of NEXT early
NOTE: This article contains spoilers for features in the forthcoming No Man's Sky NEXT update; if you wish to keep the update a personal surprise, click away now.
Just like launch, No Man's Sky is generating buzz again courtesy of the upcoming NEXT update. Also just like launch, select gamers managed to receive a copy of the space survival sim on Xbox One ahead of the 24th July release date. Leaks were inevitable but some gamers were hesitant to show footage and abstained, answering popular questions instead. One NMSCord denizen did opt to show gameplay, however through a botched attempt to stream on Mixer. After a series of fails, he decided to upload unlisted YouTube videos instead of giving us (so far) 30 minutes of footage.
Leakers managed to get the multiplayer element of the game working as two players met up and shared a brief minute of gestures. One of the leakers who is known as Architect on the NMSCord said he was able to find his fellow interloper when connecting to Xbox live and joining via the 'join random game' option.
From a first glance, you can already see this isn't just multiplayer with a fresh coat of visuals. Enhanced generation of flora and fauna is evident right off the bat with trees in relatively dense clusters, bushes dispersed unequally yet in a fascinating way and a river in the distance entices you to explore. Everything looked different, everything looked like what No Man's Sky should be. The aesthetics continued to impress with ship models now extremely detailed; the now infamous clouds made an appearance to which the NMSCord had a heated debate over – resolved after more footage emerged.
A French site also chose to reveal screenshots that showed us the UI: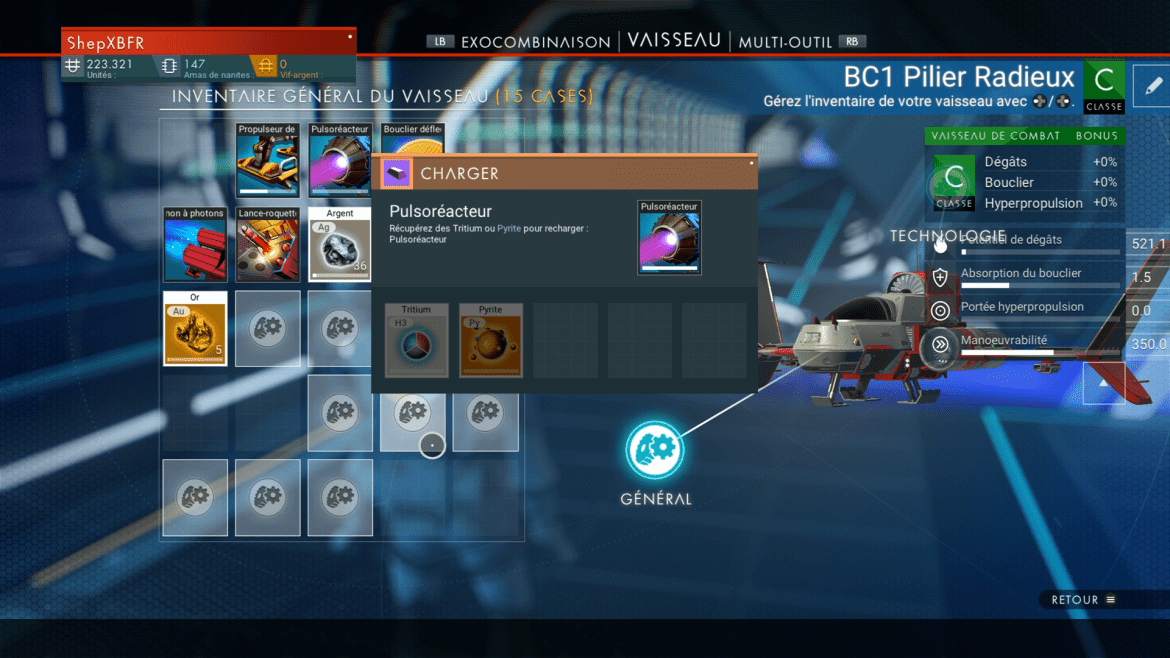 All seems normal bar the new currency (translated to Quicksilver) which has already entered speculation town being perceived as a premium currency for skins and other forms of in-game cosmetics that could help Hello Games sustain a steady stream of updates.
At the time of writing leaked footage and screenshots are being drip-fed to the community by multiple sources as more and more players acquire the game before it releases on July 24th.
Did you know you can report news for us too? Anyone can report the news, or post a review on gamelust.com, AND have a chance to become featured on our homepage! All you need to do is log in or register with us and add your voice today!