Jun 6, 18
|
A look into what Nintendo may have in store for the future. What we know, what we think we know, and predictions bordering on the absurd. Welcome to E3 2018.
Well, folks, it's that time of year again. E3 is only a week away and rumors and predictions have been spreading around the internet like a bad rash (you know what I'm talking about * wink * ). Good news is, we have a cream for that. Our OWN E3 predictions that will not only blow your mind but are ENTIRELY ACCURATE… sort of. Time to break out the decorations and begin the celebration. The eve of our favorite annual holiday is upon us yet again. Whether you are a fan of a particular platform or just love games in general, the Electronics Entertainment Expo has plenty of gifts for gamers of all types. Throughout the week we will be taking a look at each of the three major console manufacturers plus all four individual publishers holding press conferences at the show. Join us as we prepare for the latest peek into the future of our industry at E3 2018.
Now it's time to… ahem… Switch our focus towards Nintendo. Bad puns aside, over the past 18 months Nintendo has proven that you can never count them out. Whether it's their nifty little hybrid handheld/console device or the fact they're making bank selling cardboard to kids, Nintendo appears to have captured some of the magic that went missing during the Wii U era. Fun Fact, all those Labo kits are made from leftover Wii U console boxes after the system failed to capture a significant share of the console market. Totally made that up, but I'm sure our buddy Ben from Ready Gamer One would approve and maybe even chuckle at our bad jokes. That's why we keep him around. So someone will laugh at our jokes. Don't judge us.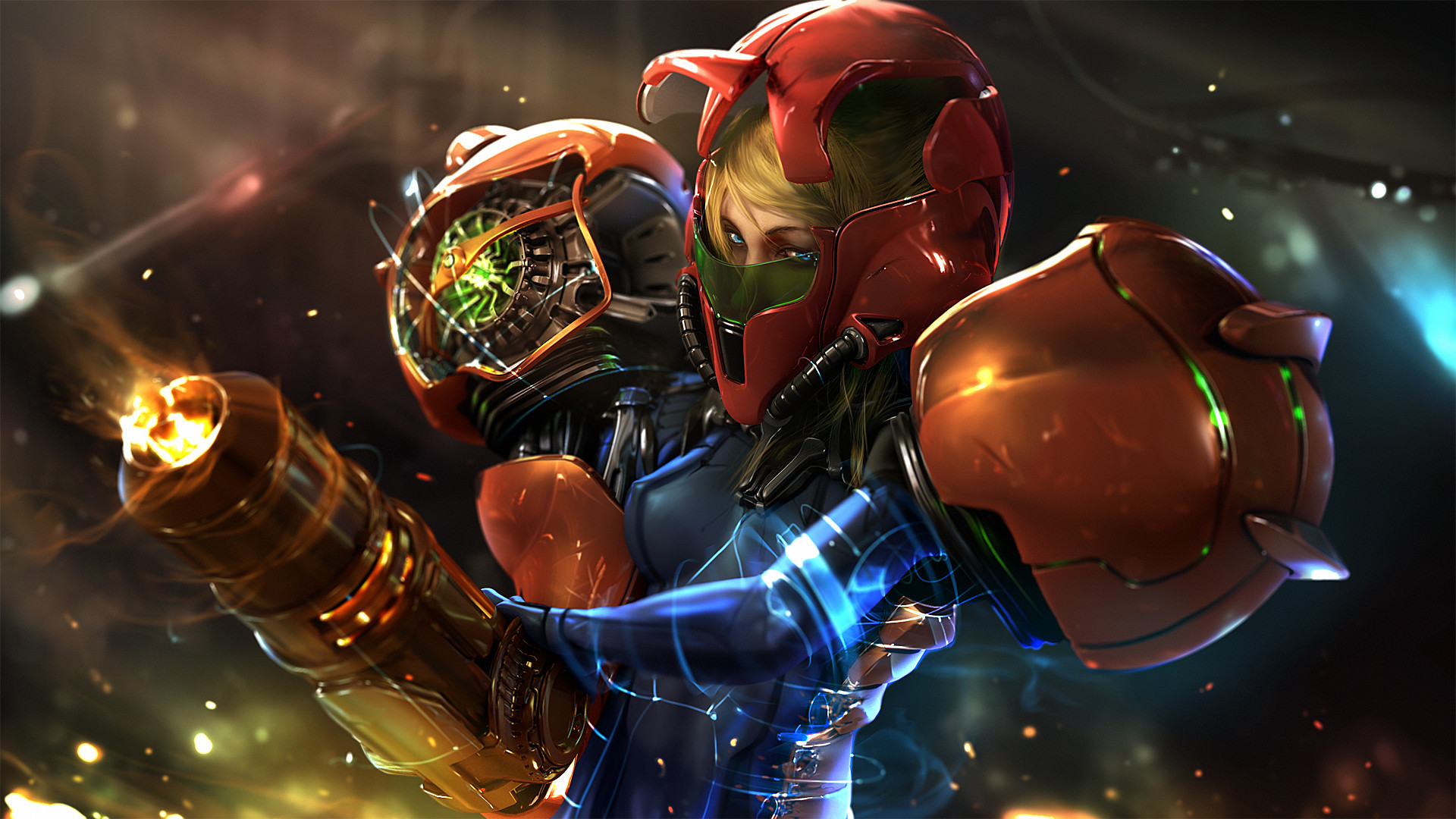 If you're eager to ruin E3 2018 then I suggest you join us as we take a look a few of the things we already know, a few things we believe will be shown and toss in a few predictions, including at least one 'crazy' prediction from each of us.
What we know:
Nintendo takes a different approach to E3 than most of the other companies involved. This makes it easier to predict what we will see from them on Tuesday.  Because of a variety of leaks, some from Nintendo, we have a pretty good idea of what Nintendo plans to show in this years Nintendo Presentation at E3. Although it sounds a bit insane to say, Nintendo is likely to focus on games that will promote the sale of Nintendo Online, which is coming in September this year. Games like Super Smash Bros for Switch and Mario Tennis Aces are probably going to be featured quite heavily on the show floor by Nintendo.
Several 3rd party studios are also looking to capitalize on Nintendo's new online service this fall as the console/handheld hybrid continue to grow its user base. Team 17 is rumored to debut Overcooked 2 on the Switch while ports of Dragonball FighterZ and Paladins figure to get a hefty push. The big online title not named Smash Bros will most certainly be Fortnite from Epic Games. The ultra-popular online Battle Royale game is expected to have a rather sizable chunk of the show floor for Nintendo, almost as big as some of their 1st party titles.
Since Nintendo has already revealed this year's Pokemon titles it's pretty safe to say that Pokemon Stars will not be out until at least 2019. We're fairly certain that the announced Pokemon: Let's GO! Pikachu and Eevee titles will be at E3 but won't be featured during the presentation. It is more likely that Nintendo will wait until their Treehouse presentation afterward to give fans a deeper dive into the titles.
What we 'think' we know:
Nintendo has several more games that they have confirmed exist but haven't talked about in quite a while. One of these is Pikmin 4. A few years ago Miyamoto revealed that he was working on a new Pikmin game. While we thought it was a longshot to get announced last year, we think the chances are quite high for it this year. Another title known to exist but hasn't been in some time is the new Yoshi game. Then there's Star Fox, we're fairly certain Fox McCloud and team will make an appearance we just don't know what form that will be. It could be the rumored Star Fox Racing… or it could be one of the WiiU ports Nintendo has been leaning on to keep things moving this generation. Speaking of ports, how about a Switch port of Diablo III: Eternal Collection? Our magic 8 ball says definitely maybe.
So what about Nintendo's other handheld device, the 3ds? While they have yet to officially drop support for the device, it is clear that Nintendo's focus is on the beefier Switch. Nintendo has ports of Captain Toad(WiiU) and Luigi's Mansion(GameCube) to go along with a new Mario & Luigi RPG title, but we're pretty sure there is at least one more Zelda title from the "A Link to" series coming before they officially halt production on the 3ds system.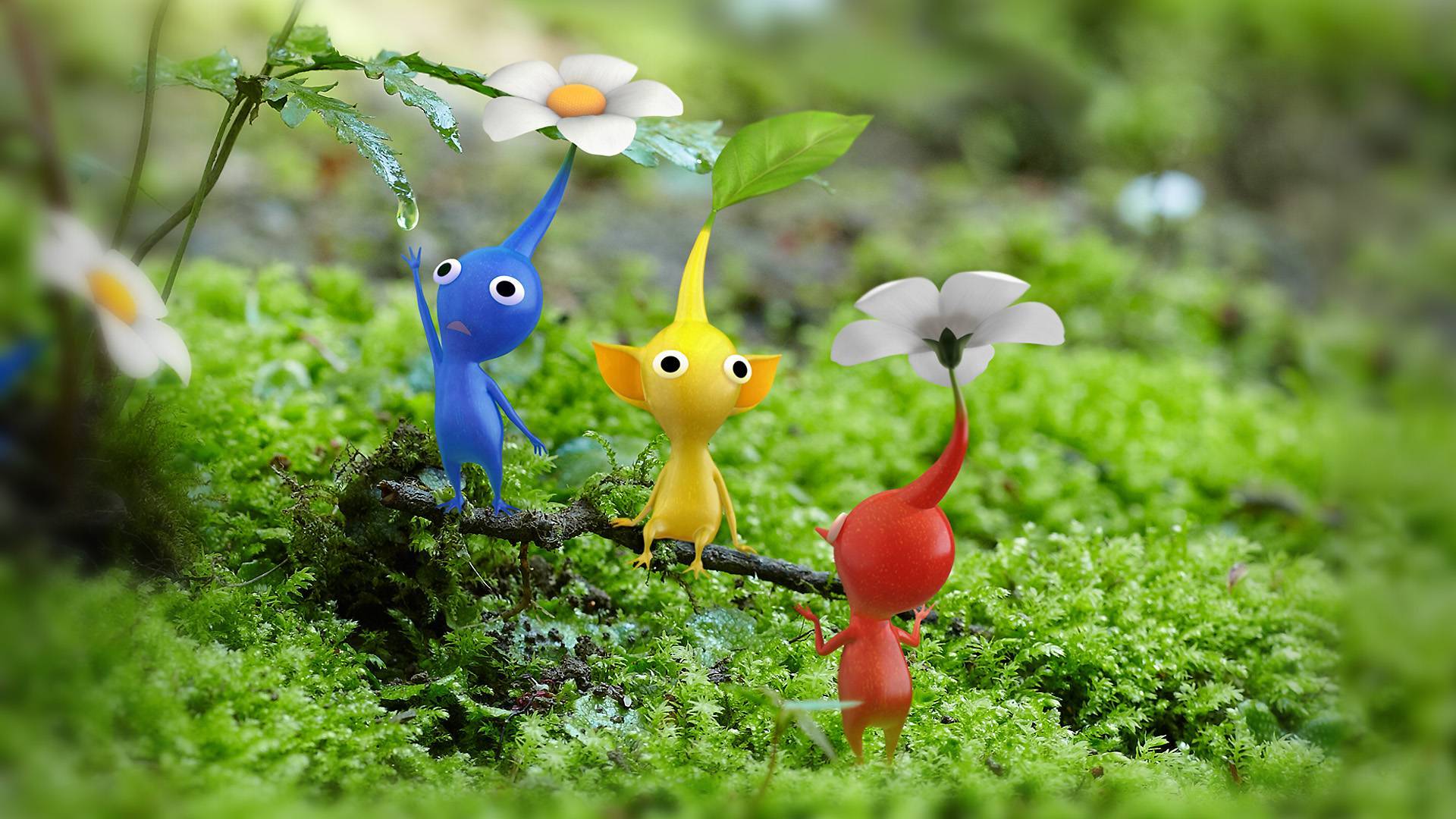 Predictions:
Here's an unoriginal thought, Zelda HD titles on Switch who would have predicted that? Oh, right. We just did. How about some of those Switch titles revealed waaaaay the heck back in January 2017. You might recall that Nintendo announced a few games that had not even begun production at the time. Well, what if we told you they might be at E3? Ok so this is just a stab in the dark but we think several of those games may make an appearance here. Ok more like slicing random enemies in the dark because we're talking about No More Heroes 3: Travis Strikes Again along Bayonetta 3 and the new Fire Emblem game, both also announced in January 2017.
One of our all-time favorite games is Luigi's Mansion on the GameCube, and now they've got Luigi's Mansion coming out on 3ds. So, what about the Switch? Nintendo needs to announce a sequel to Luigi's Mansion: Dark Moon. The popular spin-off deserves another adventure and with the previous entries split between home console and handheld markets, we feel the Switches hybrid nature gives it the ability to tap into fans of the series from both markets. We'd buy it. Hell, we'd sell our bodies on the street corner to get it. We must have it.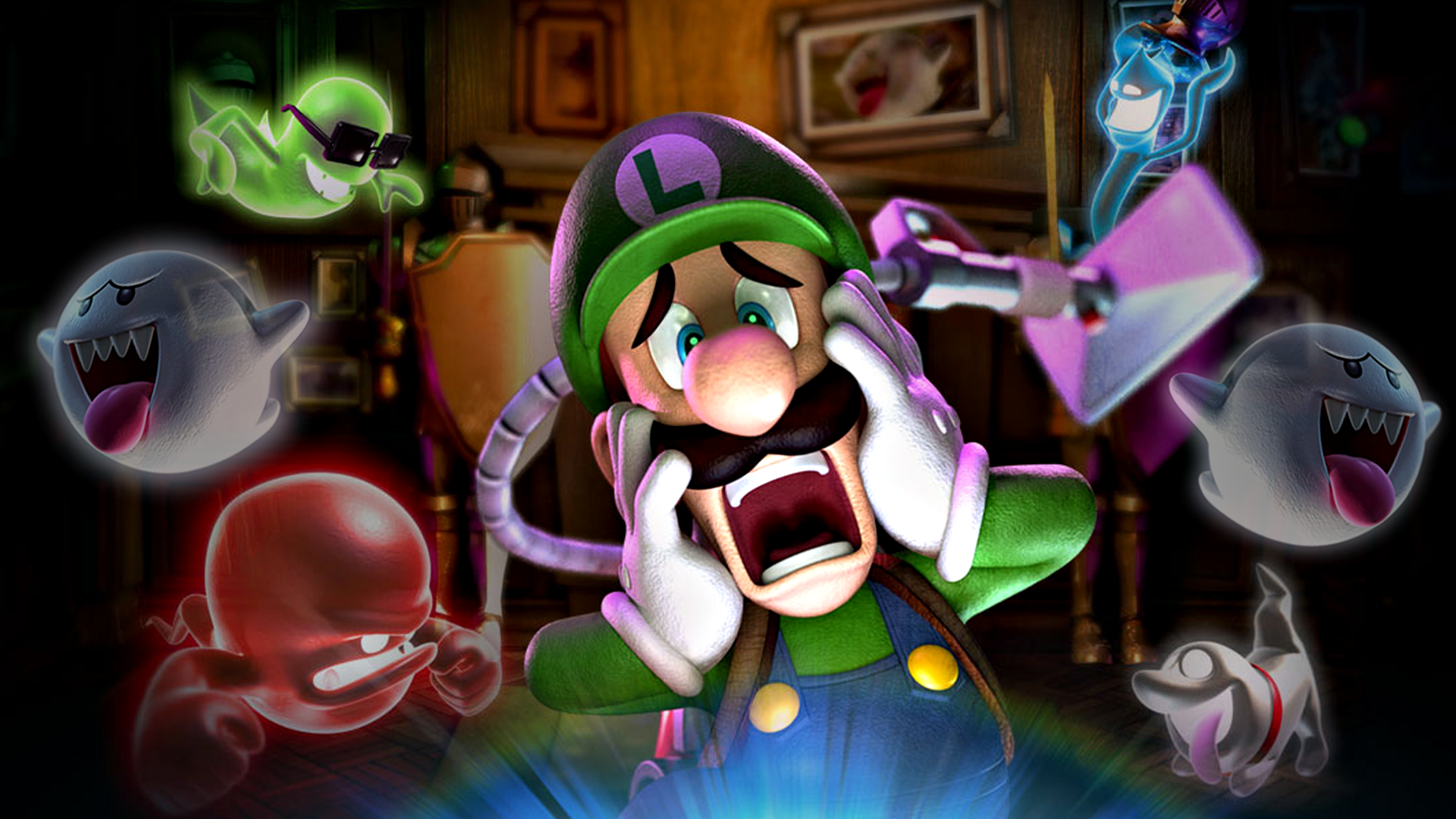 Ok, now that you've gotten a visual and most likely had an unfortunate re-tasting of your lunch, we'd like to move on. Last year we predicted that Nintendo would announce no less than 8 DX titles, ports from the Wii U, for the Nintendo Switch. Although we didn't get exactly 8 of them, there were quite a few Wii U games ported to the system, including Captain Toad and Donkey Kong: Tropical Freeze. Technically you could add Bayonetta 1 & 2 to that list as well. We know that Super Smash Bros DX is coming and would not be surprised if Mario Maker and Star Fox are eventually brought up to the new console but we would also like to see Tokyo Mirage Sessions and Wonderful 101 make the jump to the Switch.
Crazy Predictions:
Ok, that's it. It's mic drop time. Mother collection announced alongside Mother 4. Then, Phil Spencer from the Xbox team shows up to challenge Reggie in Smash Bros, aaaaand announce a couple new characters. Banjo-Kazooie and the Battletoads are coming to Super Smash Bros.
And the announcement of a sequel to a beloved franchise that all Nintendo fans have been eagerly awaiting… Metroid Federation Force 2.
If you enjoyed this article let us know in the comments below, be sure to share your thoughts/predictions for this years Nintendo Presentation and don't forget to join us for the live streams on our E3 2018 page. If you're feeling especially saucy and want to stalk us be sure to join us on Discord where we will be chatting live during each conference starting with Electronic Arts Live @ EA Play this Saturday.
Did you know you can report news for us too? Anyone can report the news, or post a review on gamelust.com, AND have a chance to become featured on our homepage! All you need to do is log in or register with us and add your voice today!