Jun 7, 18
|
We take a look at 3 of the biggest publishers coming to E3. This is what we know, what we think we know, and predictions bordering on the absurd. Welcome to E3 2018.
Well, folks, it's that time of year again. E3 is less than a week away and rumors and predictions have been spreading around the internet like a bad rash (you know what I'm talking about * wink * ). Good news is, we have a cream for that. Our OWN E3 predictions that will not only blow your mind but are ENTIRELY ACCURATE… sort of. Time to break out the decorations and begin the celebration. The eve of our favorite annual holiday is upon us yet again. Whether you are a fan of a particular platform or just love games in general, the Electronics Entertainment Expo has plenty of gifts for gamers of all types. Throughout the week we will be taking a look at each of the three major console manufacturers plus all four individual publishers holding press conferences at the show. Join us as we prepare for the latest peek into the future of our industry at E3 2018.
Like last year we're going to finish our pre-E3 festivities by taking a look at the independent publisher's holding a conference at E3 this year. This would include Bethesda, EA Games, Ubisoft, and the return of Square Enix. We'd talk about Devolver Digital as well but we're still scratching our head after last years presentation. Thanks to Walmart Canada and a few early announcements we have a pretty good idea what to expect this year. Like the Splinter Cell game we predicted last year, and will keep predicting until Ubisoft caves into our demands.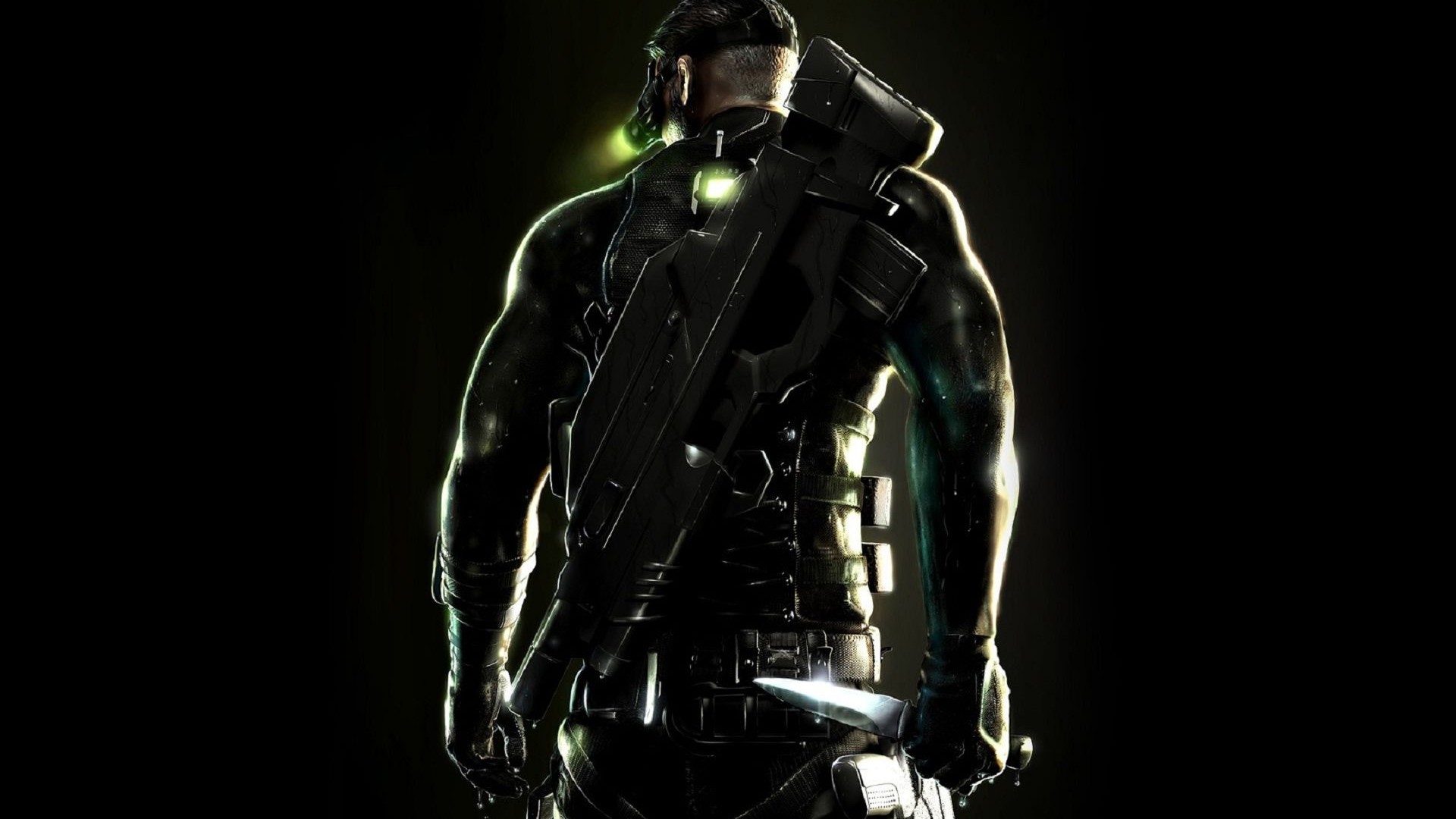 If you're eager to ruin E3 2018 then I suggest you join us as we take a look a few of the things we already know, a few things we believe will be shown and toss in a few predictions, including at least one 'crazy' prediction from each of us.
What we know:
Bethesda:
Bethesda has promised their longest conference yet, but they've already announced 2 of the games they'll be showing off and they've teased new DLC for Prey. The two games they'll be showing off are the recently announced Rage 2 and Fallout 76, but from what we know, this is very unlikely to be anywhere close to the biggest reveals Bethesda has in store for E3 2018.
EA Games:
When it comes to EA Games I don't know whether to shit myself with excitement or let out a gigantic yawn and snuggle up to a nice fluffy pillow. I'm hyped like a toddler in a candy store for Anthem, but also worried that somehow EA will fuck it all up because that seems to be their specialty these days. Ditto for Battlefield V, after what happened with Battlefront 2 last year I simply can not trust them.
Oh and obviously there'll be a bunch of sports titles… Madden NFL, NBA Live, FIFA, and others, they'll all be there with a new story mode.
Ubisoft:
Of the five publisher conferences, Ubisoft has us most on edge and ready to fall flat on our ass. Obviously, we're huge fans of Just Dance and can't wait to get our groove on. And by huge fans we mean we absolutely hate the game, but that doesn't mean it won't show up. Just like The Crew 2 and Far Cry 5 DLC will make an appearance too, more crap we just can't get enough of.
Ok, putting on the serious face now, nothing has us more hyped than Assassin's Creed Odyssey, except for maybe Tom Clancy's The Division 2. Or maybe that other Tom Clancy game about some old dude sneaking around snapping peoples necks and shit. Seriously, Tom Clancy's Splinter Cell is one of our all-time favorite games ever. EVER!!!
Square Enix:
Square Enix's conference appears to be shaping up rather nicely as well, so long as they hold the cringe this time. We haven't seen Square at E3 for a few years now and last time, well, it got awkward. Not in a wtf is going on, omg I'm so embarrassed kind of way. More of a double facepalm I can't believe how bad this presentation is kind of way.
Regardless of the quality of the show, there is still plenty of awesome games to talk about. Kingdom Hearts III will get a release date at E3, we'll see more Dragon Quest Builders 2, Shadow of the Tomb Raider and Octopath Traveller.
What we 'think' we know:
Bethesda:
We got nothing, the rest is all speculation and predictions.
EA Games:
After stepping on their own dick and then shooting themselves in the foot last year EA really needs to give fans some kind of peace offering. Not just gaming fans but Star Wars fans. We're expecting a small teaser for one of their non-Battlefront Star Wars titles. We've also been hearing rumblings that Plants vs Zombies: Garden Warfare 3 is about ready to show off.
Ubisoft:
Ubisoft should have a trio of games from last year making a return. Recent tweets seem to indicate that Beyond Good & Evil 2 will be on display this year while Starlink and Skull & Bones progress is expected.
Square Enix:
For this section, we must give a huge thanks to Walmart for their help, couldn't have done it without them. We expect to see Final Fantasy VII REmake for the first time in 2 years plus our first looks at Life is Strange 2 and Just Cause 4
Predictions:
Bethesda:
We're going to go out on a limb here. The timing is right for The Elder Scrolls VI and we think it will be formally announced with a release window of Fall 2019. We also expect a console port of Quake Champions to be announced at E3.
EA Games:
We haven't heard anything, but would you be surprised if EA brought out another Need for Speed game? No, that surprise will be Skate 4. If all else fails at least we get to see Unravel 2.
Ubisoft:
Wild, multiplatform, out soon. That's all we got.
Square Enix:
We think the bulk of Japanese support for Xbox is going to come from Square and fully expect a port of Nier Automata and Kingdom Hearts 1.5/2.5 remix. It just makes too much sense and Square aren't stupid enough to leave free money on the table.
Crazy Predictions:
Half-Life 3 gets announced and is exclusive to the Atari VCS. Suck it!
If you enjoyed this article let us know in the comments below, be sure to share your thoughts/predictions for this years 3rd party publisher conferences and don't forget to join us for the live streams on our E3 2018 page. If you're feeling especially saucy and want to stalk us be sure to join us on Discord where we will be chatting live during each conference starting with Electronic Arts Live @ EA Play this Saturday.
Did you know you can report news for us too? Anyone can report the news, or post a review on gamelust.com, AND have a chance to become featured on our homepage! All you need to do is log in or register with us and add your voice today!