Dec 24, 17
|
GAME, what have you done?
gameplay 40 / story 30 / graphics 50 / sound 20
Once upon a time in 2014 GAME (the UK equivalent to GameStop) released a game for Christmas called Christmas Shopping Simulator (CSS). As Christmas is only a few hours away I felt it would be fitting to give a review of this 'game'
I first discovered CSS when I purchased TransOcean: The Shipping Company from my local GAME. Inside the box was a leaflet with a link to the GAME website. Curious, I headed home and typed in the link to discover this page. Curious, I decided to give the game a go.
What really confuses me about CSS is that the resemblance to the very popular Goat Simulator. The UI is a carbon copy. Anyways the game involves you, a Christmas shopper in a department store. You are given missions through a payphone. These tasks are simply buying presents at the stores inside the mall. These shops are obvious rip-offs of UK stores like Poundland and Iceland. As a British resident, these jokes are funny although it may not be the same for other countries.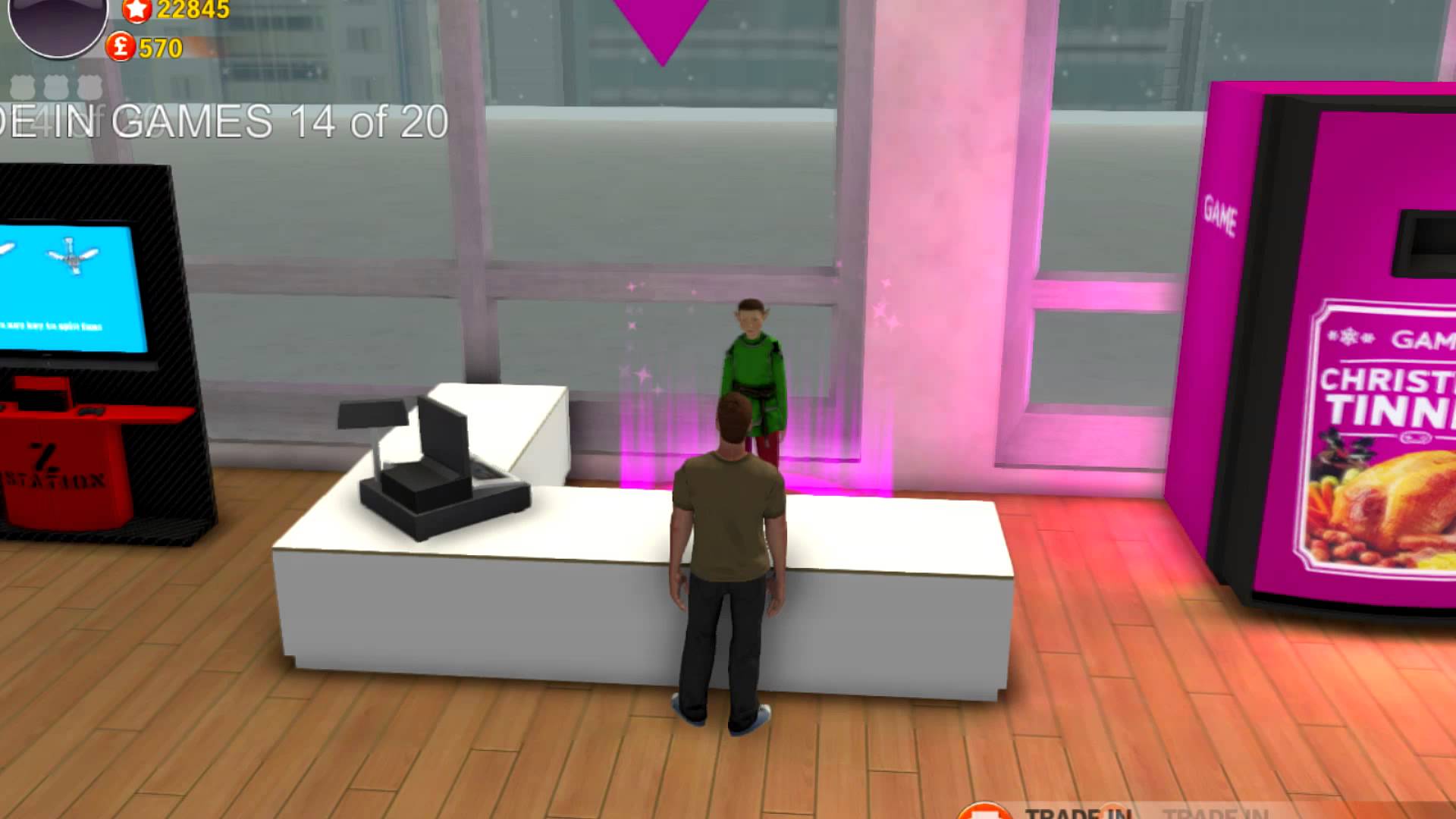 Along with these missions are achievements that make you do all sorts of wonderful and wacky things like jumping from a shelf or kicking someone. You are rewarded after each mission with a decent sum of pound notes (which can be spent in the stores).
It's important to note that this game does not save any progress apart from achievements. This makes sense since the whole game was nothing but a promotion to get people to buy games from GAME but at the same time, it was a trial of what was good and bad for the sequel that came out the next year on Black Friday.
The audio is a repeated song with the occasional sound effect. I mean what was the budget for this game? $5? I mean the best part of CSS is probably the graphics which are decent at best.
So what do I think of the game? It's a complete mess but in a way that's great. the glitchiness and complete lack of progression and direction make it one of those games you play for 1 hour and then never again. Unfortunately, the original game cannot be downloaded legally anymore but the sequel can be found here.
To end this short and review I would like to wish everyone a Merry Christmas and a happy new year. Working for Gamelust has definitely been the best thing that has happened to me in 2017 and I can't wait to get started writing in 2018.
Did you enjoy this review? Want to post your own review? Anyone can report the news, or post a review on gamelust.com, AND have a chance to become featured on our homepage! All you need to do is log in or register with us and add your voice today!
You must be logged in to leave a comment