May 8, 18
|
Xbox players may soon get to play this gem
If you can think back all the way to 2017, then you may remember Platinum Games released a gem, Nier: Automata. It contained a beautiful, yet depressing world, a compelling story, and some of the greatest combat since the Batman Arkham Series. If you are thinking that this is old news, then you clearly haven't heard that this magnificent game might be getting an Xbox One release.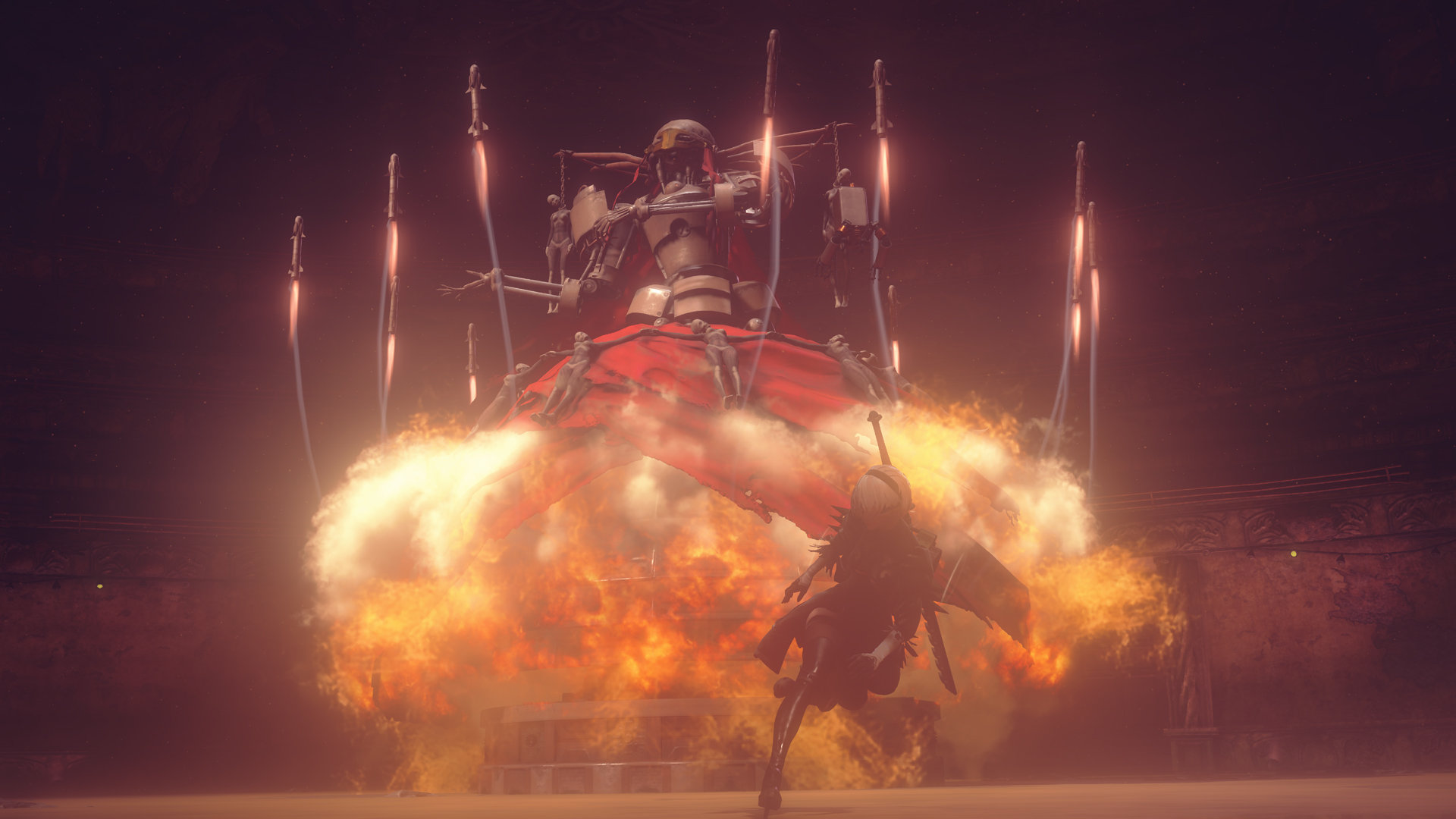 This is just a rumor at this point, but it is thought that Square Enix is currently working on a way to give Xbox users a way to enjoy this title. Though this was always considered a PlayStation exclusive, it was also available on PC. So not exactly an exclusive, but it does show that an Xbox port may never have been out of the question.
For those who have forgotten, Nier: Automata is about androids fighting some seriously adorable robots. But don't let those cute faces fool you. They can gang up on you faster than you might think and the ones that can throw projectiles get less cute every second. These "machine lifeforms" have destroyed the Earth has humans know it, forcing them to leave the planet. The androids are attempting to regain control so the human race can return.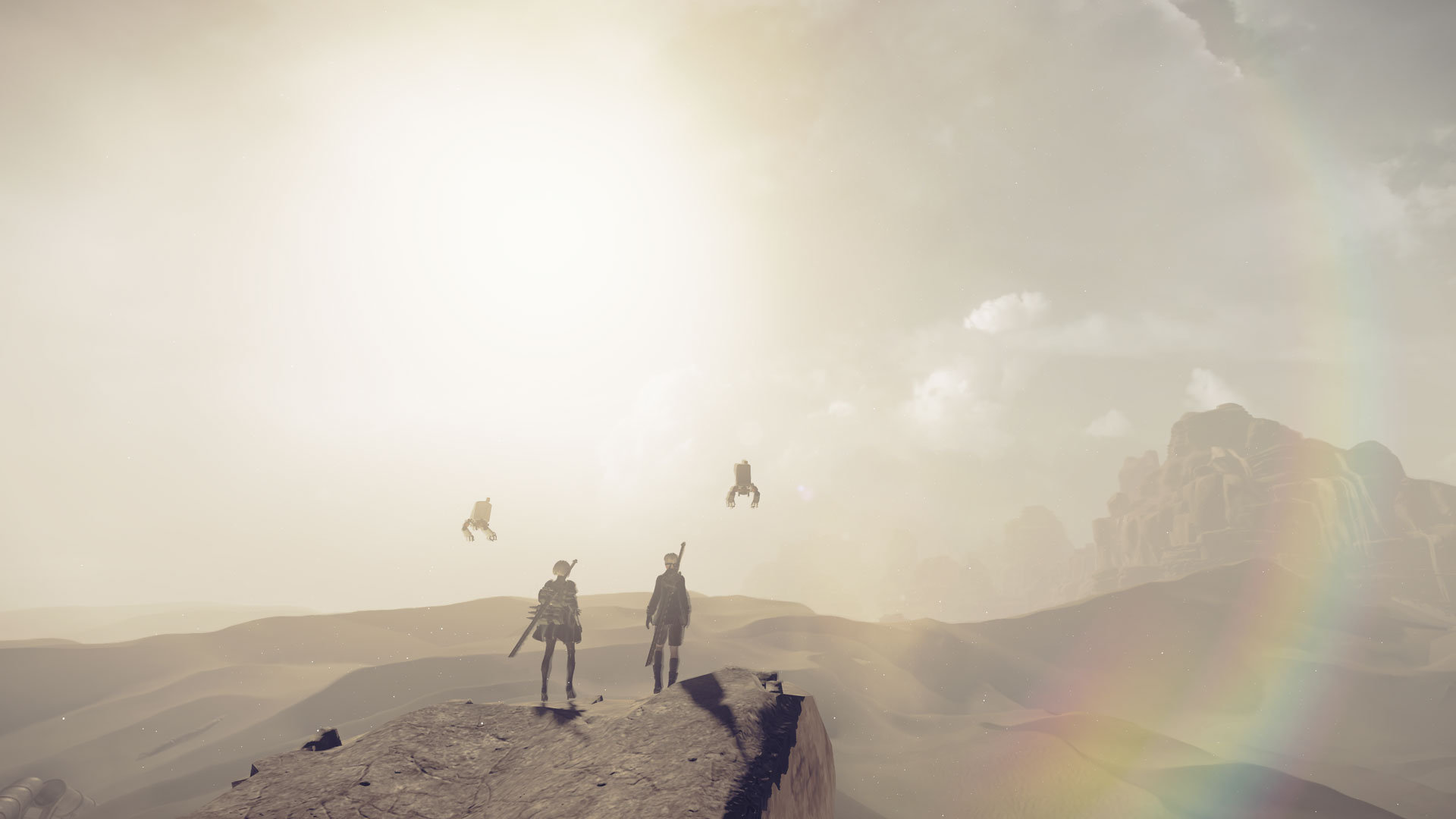 Not that it's all work and no play. There are plenty of fun mechanics at play such as riding a moose, using your tiny little robot friend to fish and sliding around the desert like a monumental badass. And that is just in the early parts of the game. But I don't want to spoil all of your fun. A good portion of the entertainment comes from finding these weird things yourself.
If you have yet to play any piece of this game, then allow me to tell you about how great the combat system is. You have a primary and secondary weapon that you can switch up at any point. There are of course quick and strong attacks that you will probably use incorrectly from the beginning. You can jump insanely high to evade or to get an advantage on particular enemies. And the little robot friend I mentioned earlier can be told to shoot enemies when you get outnumbered. Which is pretty much every time you fight.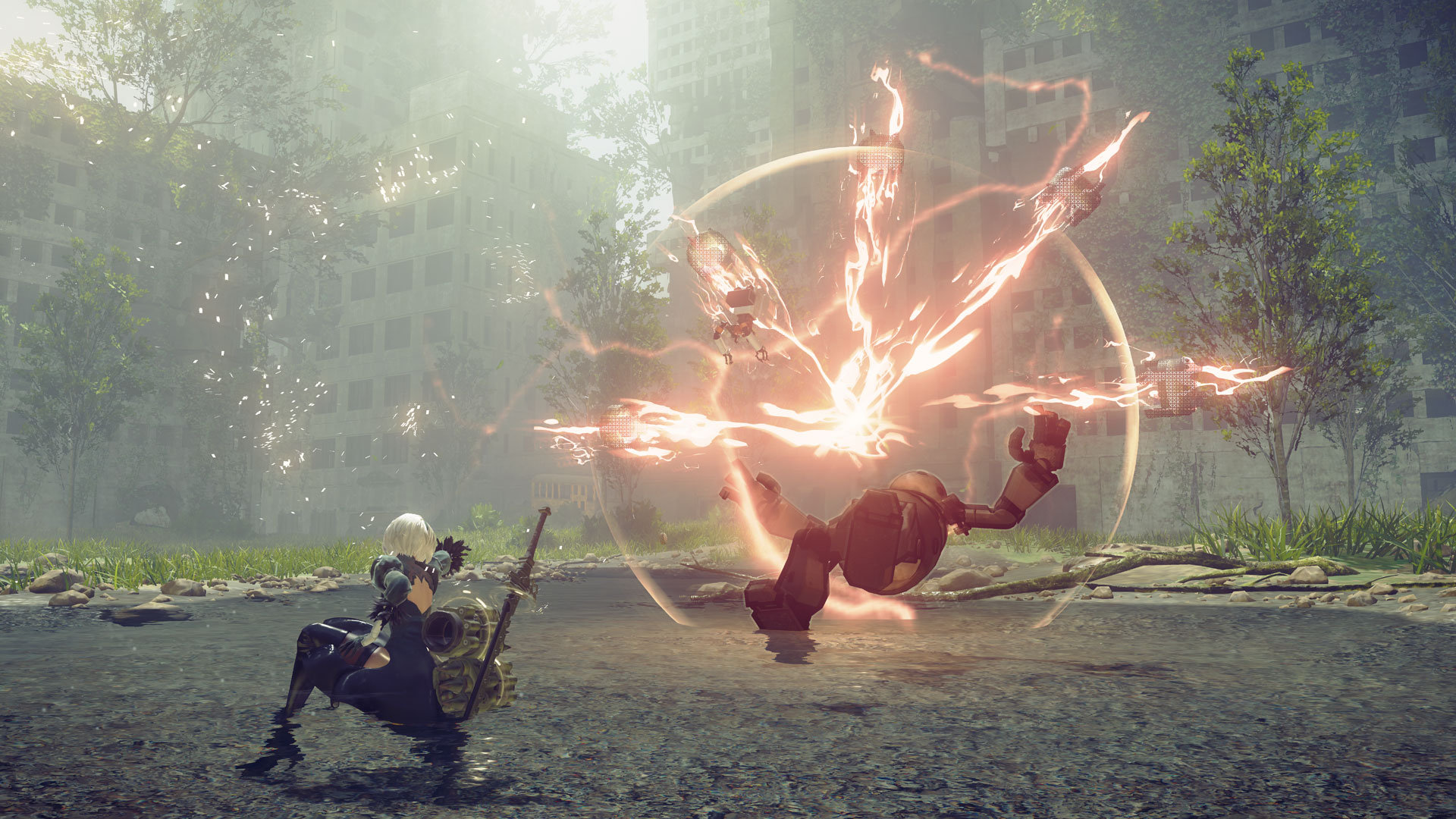 If you are an Xbox fan, then this should be amazing news. A game that won several awards is rarely a bad experience and Platinum Games is known for creating top-notch experiences. You can get Nier: Automata on PlayStation 4 and PC now, and hopefully, on the Xbox One soon.
Did you know you can report news for us too? Anyone can report the news, or post a review on gamelust.com, AND have a chance to become featured on our homepage! All you need to do is log in or register with us and add your voice today!